Sunset Music Festival in Tampa, Florida is bringing the HEAT this Saturday and Sunday. With an all-star lineup in the beautiful state of Florida, those attending are in store for some goodies.
If you're arriving into town Friday, be sure to attend the official Sunset pre-party. Everyone gets in FREE before 11pm when they put their name on the guest list, which you can do here. Lizzy Jane will be bringing the tunes, as will Bernz, Heist, and OB7.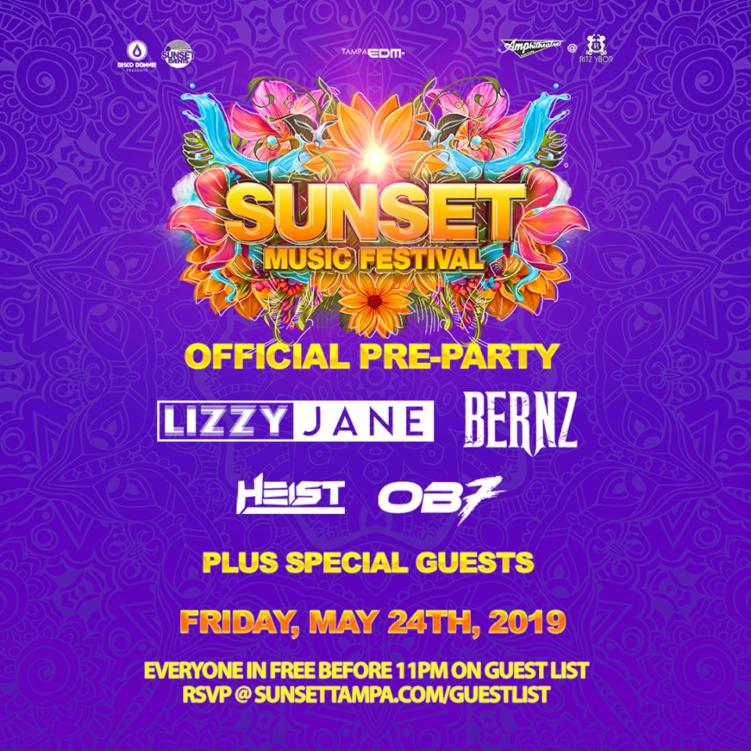 Sunset Music Festival officially kicks off at 3pm on Saturday, May 25, with sets from Matt Medved, Decadon, and Pedro M. Between the three stages, there are plenty of acts to keep you dancing all through the night.
For Sunday, Lizzy Jane, Kyle Kinch, and Yael get the day started! Don't miss GG Magree, theKaskade sunset set,and Dog Blood. Keep the party going on Sunday with the B&L after-party!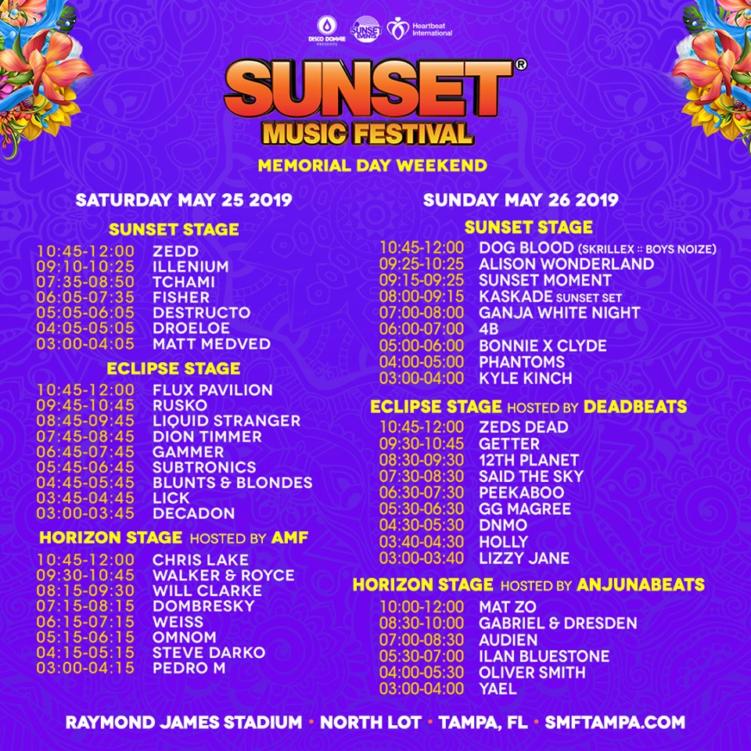 Sunday night after the festival is the official Brownies & Lemonade after-party. If you know B&L, you know they bring the party. I wouldn't miss this if I were you. Tickets still available here.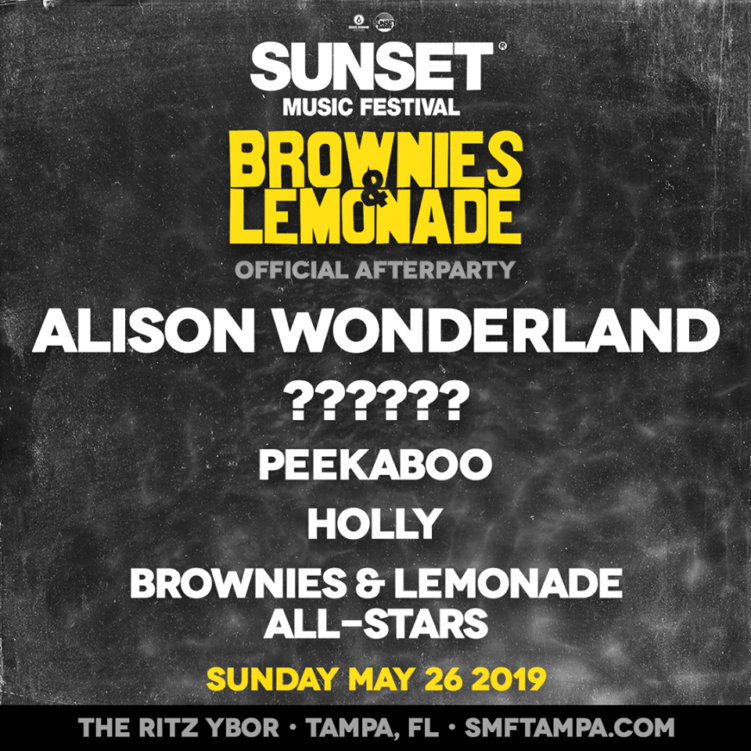 Tickets for Sunset are still on-sale! If you're on the fence, get them ASAP. This is an event with a killer lineup that you don't want to miss.
Featured image via Sunset Music Festival.