West Coast bass newcomer SubDocta is out for blood in 2018. In his debut single "Skeleton Key," out on Buygore Records imprint Fresh Blood, he concocts a deep, shadowy track too thick to escape.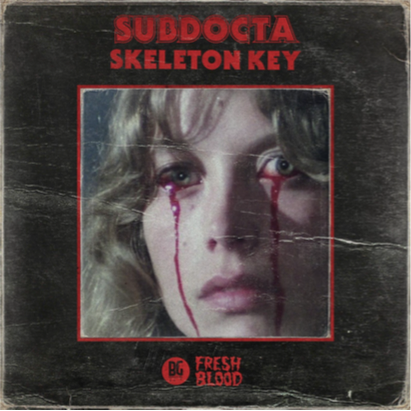 "Skeleton Key" opens with eerie, sneaking keys, over a cacophonous one-two drum rhythm. A chilling female voice whispers, "try to imagine, the end of eternity," and raises suspense before the track truly opens up to sludgy insanity.
The percussion design is especially impressive, with layer upon layer of different drums cracking and hissing at each other in dense, tiny explosions. The swampy, sub-rattling wobbles trap the spiraling drums, in a dark, composed way that would make deep bass artists like Truth and The Widdler green with envy.
This is is a satisfyingly Buygore debut from SubDocta, whose stellar track "2009 Was Tight" has been played by Bassnectar in heavy rotation, and his prominence in festivals like Lucidity, Emissions West Coast Bass Culture and the Untz Festival prove his hooks in the weird bass underground.

---
Follow SubDocta:
soundcloud.com/subdocta
Follow Fresh Blood:
soundcloud.com/frshblood
facebook.com/frshblood