Think Tame Impala meets The Beatles sprinkled with the flair of Mac DeMarco. Post Animal is a rock 'n roll band out of Chicago, recently brought into the national spotlight due to their bandmate Joe Keery. His recent rise to fame as the character Steve Harrington in the Netflix cult show, Stranger Things, has undoubtedly added to their popularity.
We'll admit that we may have initially been lured to the band by Keery's luscious locks. But, Post Animal's airy vocals, charismatic melodies, and our elation to discover an indie-rock band with under 9K Facebook likes glued us down.
I'll admit that when I acquired tickets to their Atlanta show, I had low expectations of the band and was mostly hoping for the chance of brushing shoulders with Steve Joe. As we packed into the 250 person room it was obvious that there would be no Joe as a full on riot of teenage girls would have likely ensued.
Despite their rather mellow recordings, Post Animal was actually quite raw and rambunctious performing live.
I found myself being ma'am'ed on the edge of a mosh pit made up of quite the hip crowd of high school students.
There was chaos matched with precision, aggression paired with soft melodies, and I found myself entranced by the seemingly equal contributions of vocals from each piece of the band. By the last song I'd forgotten all about my initial reasons for seeking out the show, and more concerned with when I could catch them live again.
Post Animal is on tour now through August: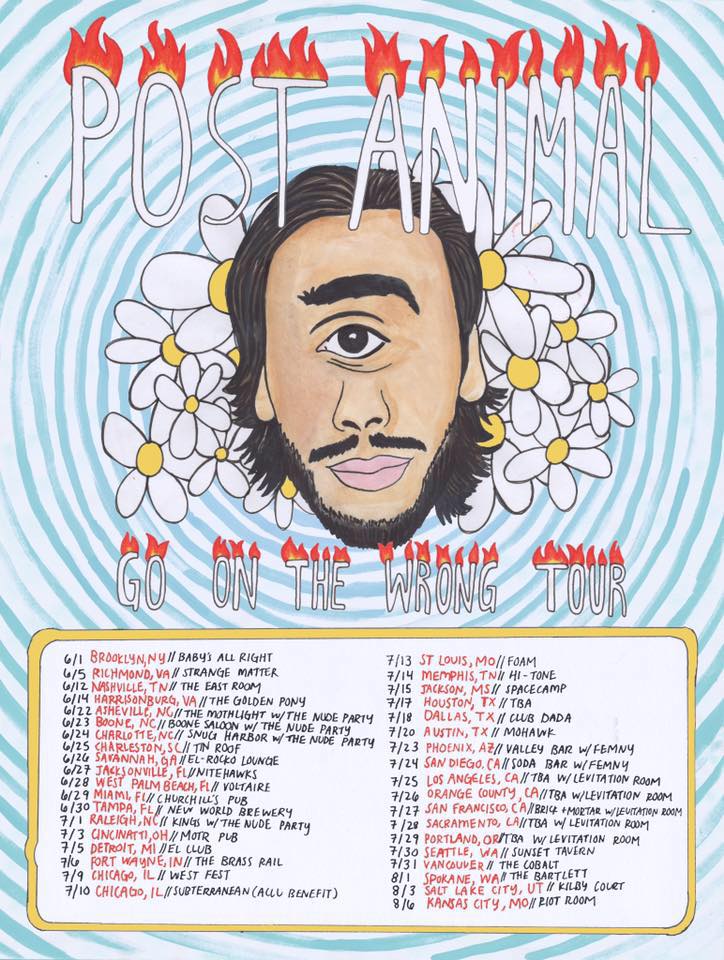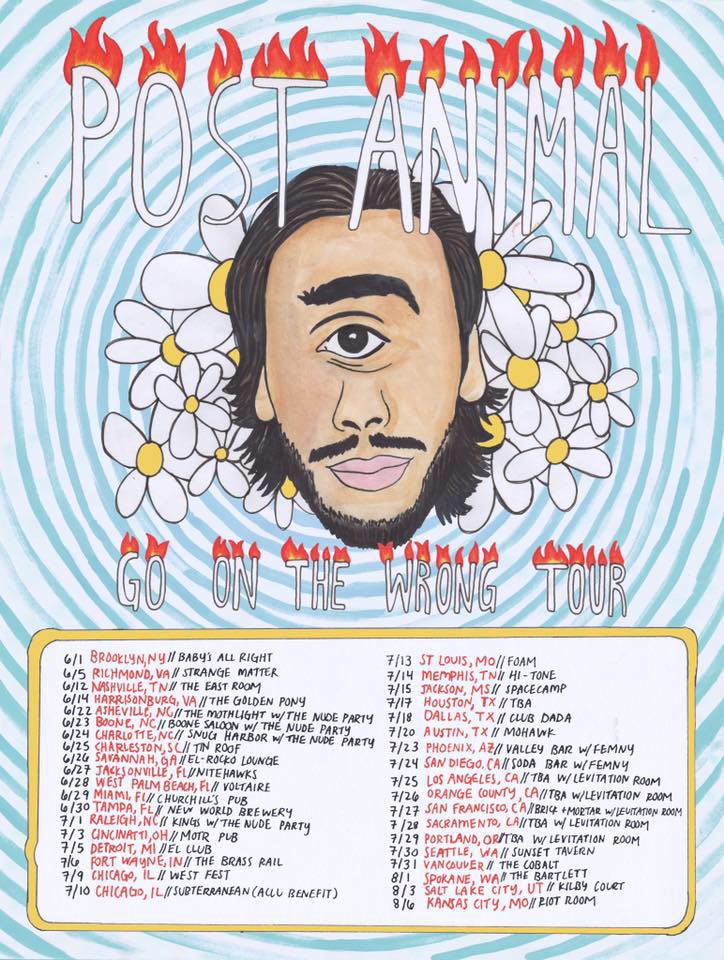 I know what you're all thinking and the answer is: no, Joe probably won't be with them. So, don't ask.
If you're on the hunt for a new indie-rock band that you can really sink your teeth into, we highly recommend you give Post Animal a listen.
Connect with Post Animal:
Bandcamp | Facebook | Twitter | Instagram
---
Photo Cred: Kristina Pedersen Photography