LIGHTNING IN A BOTTLE'S RETURN IN 2022 WAS A MAGICAL PLACE TO BE; UNLIKE ANY OTHER FESTIVAL YOU'VE SEEN. Just last month, the Do Lab took us on yet another journey with the return of their legendary Lightning in a Bottle fest. Keep reading to scope out all of the weekend's hottest sets, enlightening panels & lectures, and get an inside scoop on some of their wild interactive art exhibits.
---
Welcome to the Desert
---
This year LIB took place in the middle of the dusty desert at Buena Vista Lake Aquatic Reservoir. As soon as we arrived to the venue, the pashmina's & sunglasses had to come on to protect from the tumbleweeds & heavy, dust-filled winds. The crowds were rolling in and vibes were high. In the chaotic clouds and beaming sun, everyone was doing their best to get campsites set loans-cash.net .
Thursday night was all about scoping out the scene & starting to explore. But Friday is when the real magic started to happen & all of the lights came on.
---
The Music
---
Let's kick off with some of the crazy sets we saw during the weekend. Friday went all over the place in terms of genre & vibes (in the best way possible.) Player Dave started us off at the Thunder Stage, with an extra special appearance from a dance group in wigs & on stilts. From there, Rome in Silver played us all into the sunset. Then we had a wild vibe change with Big Wild's experimental jam band performance. After that, Chet Faker sent us all into our feels playing all of the classic favorites like "Cigarettes & Loneliness" and "No Diggity." From there, G Jones and Eprom B2Bed, launching us into an hour of absolute mind-melting chaos. To top the night off, Glass Animals closed out with all of the fan favorites.
If you thought Friday was wild, buckle up for Saturday. This day was full of wubs at every stage. The Stacks featured artists like Mirror Maze, Dalek One, & Mythm. Purity Ring headlined over at the Lighting Stage while LSDREAM & CloZee played back to back sets over at the Thunder stage. The place to be though, was at the legendary Woogie – and we were there all night. Four Tet put on an absolutely insane show from 11-2:30AM. Hands down our top pick for the weekend.
On Sunday, it was time for a Bittersweet Goodbye. The day featured sets from A Hundred Drums, Of the Trees, Mr. Carmack, & Ekali (just to name a few.) The legend who closed out the fest was the one and only GRiZ – who absolutely did not disappoint. GRiZ even hit us all with a Zeds Dead throwback banger.
---
Expand Your Mind – Workshops & Panels
---
Lightning in a Bottle is such a special place because the experiences, the art, and the learning are all just as important as the music. Throughout the weekend, there are dozens of lectures and panels that are truly eye-opening. We even stumbled upon a few talks that absolutely captivated us as much as the music.
On Friday afternoon, a group of lovely ladies presented a panel on Decolonizing Yoga at the Beacon. This was a truly valuable lesson for attendees to learn, as yoga had such an immense presence at LIB. Turns out, that was just the beginning of what I would experience there. While the Beacon was a place of education, enlightenment, and movement every morning; at night, it turns into a dance party. Sadly Miss Jhené Aiko had to pull out of her set last minute, but she was on the books.
Saturday morning, we went out to Awaken Vinyasa Flow where dozens of people met to form community bright & early. There were so many classes to choose from that it was impossible to experience it all. Saturday alone had twerkshops, jedi mind tricks, sound healing & so much more.
Sunday morning kicked off with LSDREAM's Light Code sound healing & meditation experience. Just take a look at the picture below to see how massive of an event it truly was. To top it all off, there were two amazing panels later that day. First, Healing the Polarization Divide dove into social dynamics in an incredibly divided political society and ways in which to combat this with meaningful discussion. Immediately following, there was a panel on How to Say No to Cops, led by an attorney. Overall, these panels & experiences were genuinely mind-opening and unique.
---
Art & Experiences
---
The Do Lab has deep roots in providing unique experiences. One of their main novelty experiences involves stages that are on actual, moving cars. On top of that, there is a roller rink in the middle of the venue with a DJ jamming out all night long – it was even free to partake! This year they rolled with a 90's theme and had a strip of shops with actors & actresses providing a wild ride for anyone who dare enter. Some of these "shops" included, a VHS-only store (with a hidden back entrance that led to a drive in movie theatre), a mail room with actual type writers, a varsity sports tailor with a secret back entrance leading to 90s Prom (with real chaperones and bleachers.) They also had a MCM, full service travel agency and a space called "The Mixed-Tape" where you could play with a first edition Mac & play some old punk cassettes. And if that wasn't enough, there was also a no-shoes tea tent that transported you to the Middle East with a live violinist and, you guessed it, tea.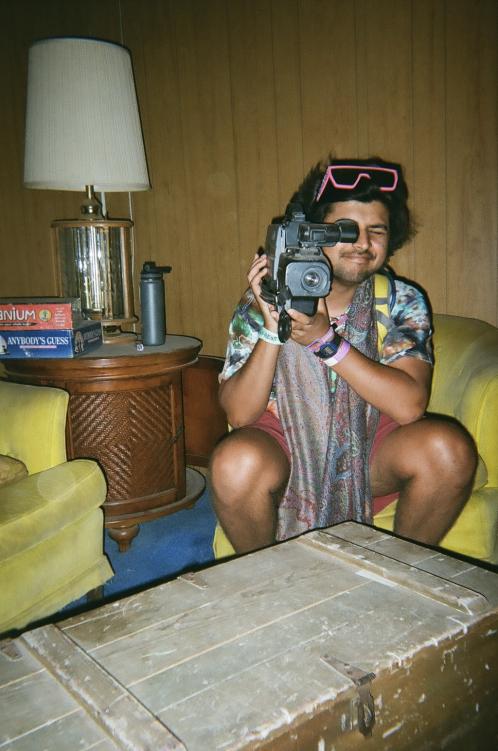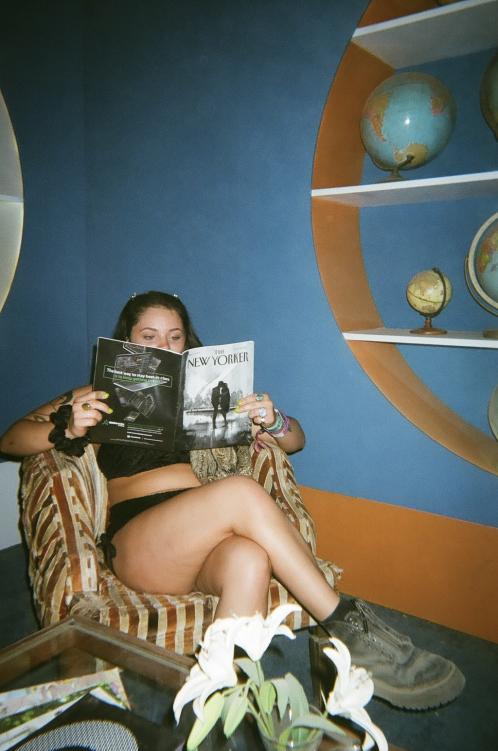 ---
Lightning in a Bottle is truly one of the wildest experiences available in the electronic scene. If you have any interest in art, enlightenment, yoga, meditation, or music, this is an absolute must-see for you. Connect with The Do Lab at any of the links below! And be sure to scope out 2023 pre-sale tickets. Next year is bound to be an extra special event as it is LIB's 20 year anniversary. Hope to see y'all there!
Facebook – Instagram – Twitter – Website – 2023 Tickets
---
Featured Image By Don Idio – @divisuals