Matt Groening, the creator of The Simpsons and Futurama, is scheduled to Premiere a new animated series titled Disenchantment on August 17th.
The show features Broad City's Abbi Jacobson and Eric André. Jacobson's character is a princess named Bean, with André appearing as Luci, Bean's personal demon.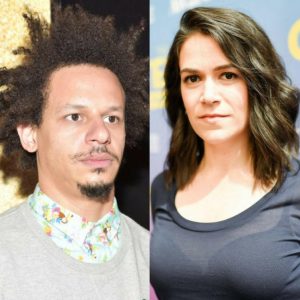 If the show is anything like The Simpsons, Jacobson and Andre's animated character's should be amazing to watch. The two combine to create an interesting and funny combination!
"Viewers will be whisked away to the crumbling medieval kingdom of Dreamland, where they will follow the misadventures of hard-drinking young princess Bean, her feisty elf companion Elfo, and her personal demon Luci. Along the way, the oddball trio will encounter ogres, sprites, harpies, imps, trolls, walruses, and lots of human fools."
A princess, an elf, and a demon walk into a bar…

The new series from The Simpsons creator Matt Groening, coming soon. pic.twitter.com/vruQ0na4tJ

— Disenchantment (@disenchantment) May 22, 2018
You can read about the series via Slash Film.
H/T: The Fader