Did you hear? Our friends at Sidewalk Talk are throwing their first-ever event. Come grab some boba tea buy some Sidewalk talk merch, and hang out with San Holo! If you're in the LA area, this is something you don't want to miss.
Mark your calendars for Friday, January 24, especially if you live on the West Coast. From 7-10 PM, Sidewalk Talk is hosting a meet and greet event with their team and San Holo at Milk+T in Little Tokyo. Make sure you RSVP asap as spots are filling up fast. Over 500 people have already reserved their spot! If you can't make it, be sure to catch the Livestream on their YouTube channel!
If you plan to attend, you can expect a ton of cool stuff to happen. In getting to chat with San Holo and the Sidewalk team, they will also be your "bobaristas" for the first thirty minutes of the event! They've already been practicing their boba-making skills, and you can see a sneak peek of what that will look like here:
Another awesome part of the event is that you can grab Sidewalk Talk merch, sold only at the event! The best part about all of this is if you purchase boba tea made from the Sidewalk Talk team or San Holo, or purchase merch, a percentage will be donated to the koala hospital! For more information, check out the flyer below: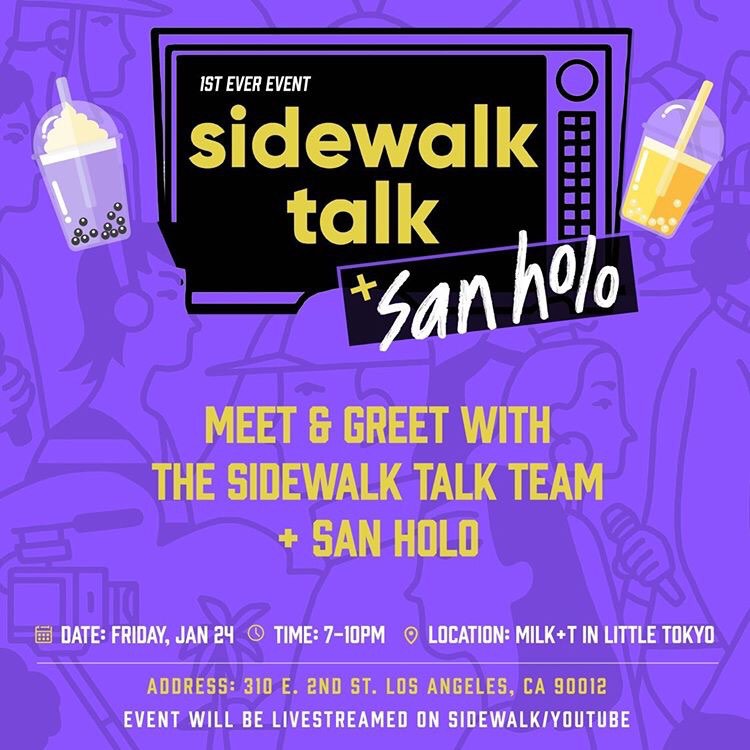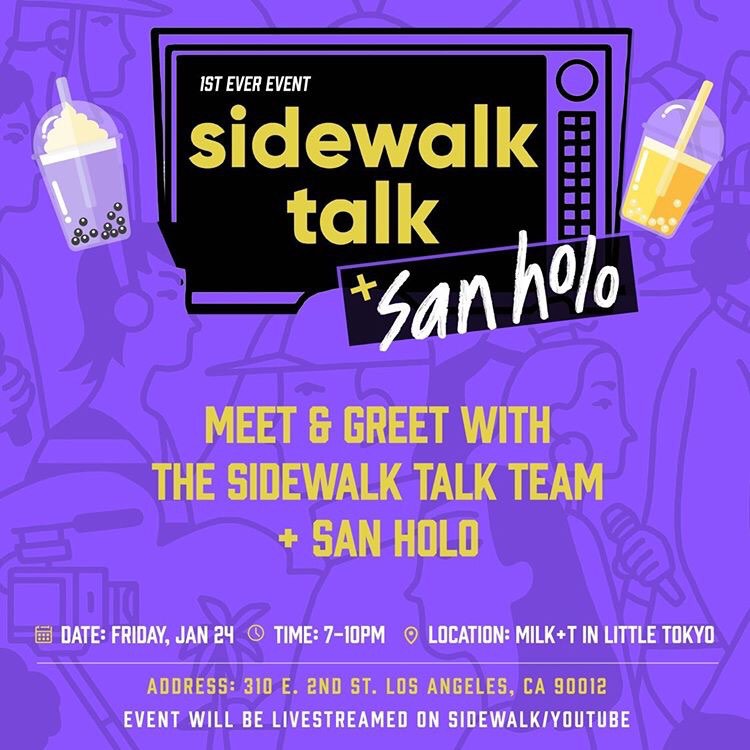 Sidewalk Talk, started by photographer/blogger/interviewer Lauren Engel, is platform that has interviewed many influential figures in the music industry. In gaining over 3.7 million viewers over the past couple of years, they are now throwing their first ever event. Not only do they cover EDM, but they also cover other genres, general industry topics, and more! Stay updated by following their Instagram and Twitter.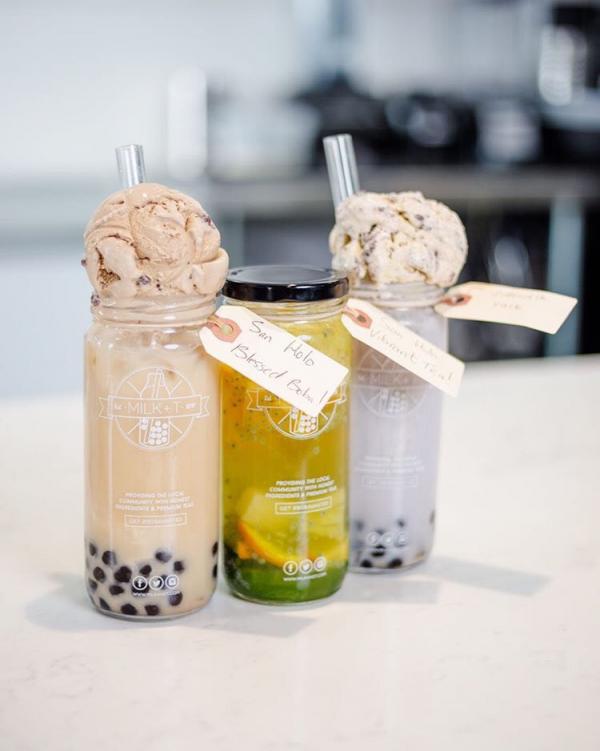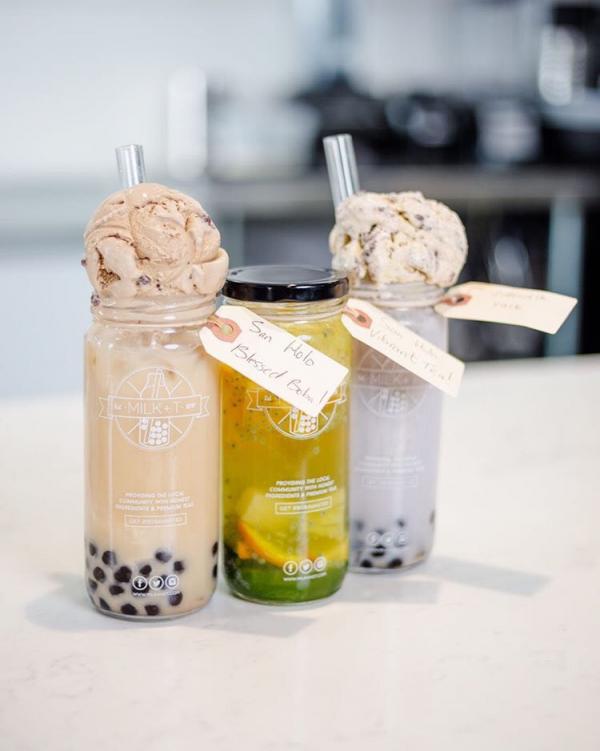 Featured image via Sidewalk Talk.