We're more than just diehard electro-fans here at River Beats. Give us a good tune, some solid dance partners, and maybe a gorgeous sunset to tie it all in, and you'll probably find us nearby. This spring, Shaky Knees Music Festival in Atlanta emerges as a solid option for this festival season.
The lineup is focused on more indie/punk music, with a few alternative wild cards thrown in. Emerging in 2013, the festival brings more than 60 bands to the city every year to the delight of rock fans everywhere.
This year, psych rock gods Tame Impala, indie dudes Beck and Cage the Elephant, and alt-metal icons Incubus sit at the top of the headlining spots. Support ranges from 80 nu-wave icons Tears for Fears to cynical songwriter Father John Misty.
Check out the full Shaky Knees lineup below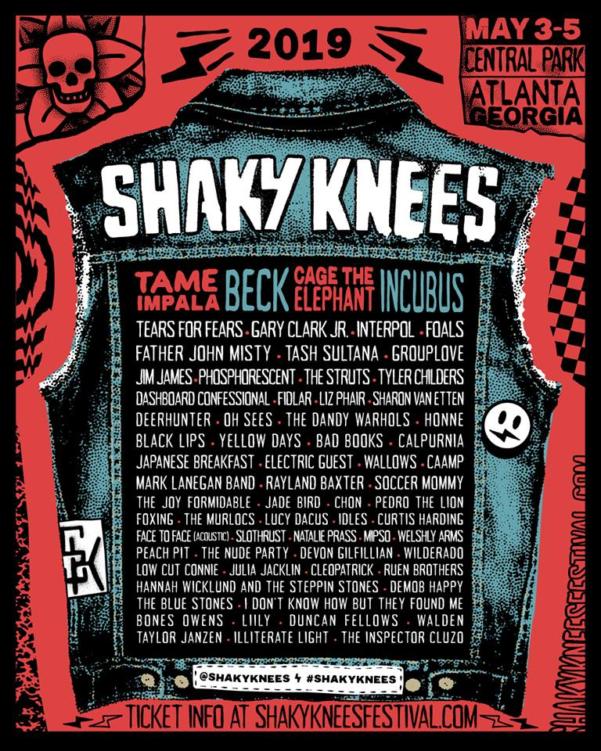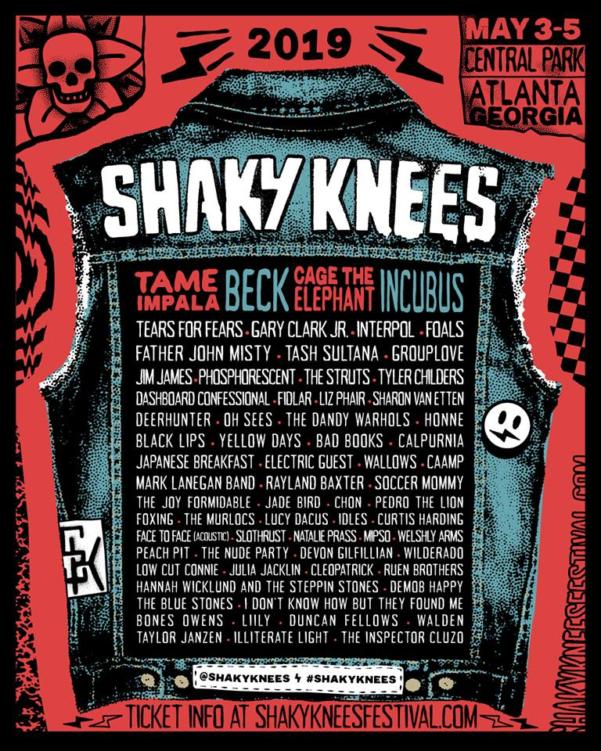 Tickets and additional information here. Check back with River Beats for more Shaky Knees 2019 coverage.