Since the Shaky Beats debut in 2016, the festival has gained a massive following of music lovers all over the South. Due to its location smack dab in the middle of Atlanta, people love the idea of being surrounded by the city. From the 2016 and 2017 years, there have been little to no major complaints by attendees.
This year, the Shaky Beats team has upped their game tenfold. Headliners include the elusive Kygo, Marshmello, and Zedd. Other notable names are literally featured on every line: Louis the Child, Excision, TOKiMONSTA, Shiba San, Autograf, and more. The lineup is stacked from top to bottom.
View the entire lineup below!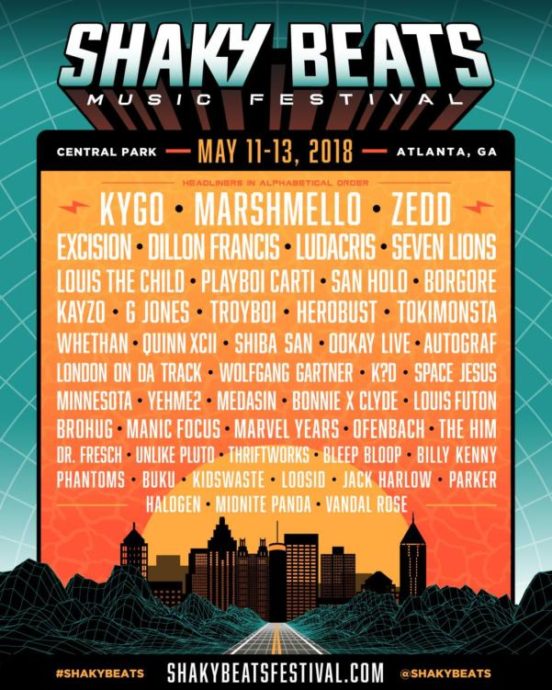 The festival has outgrown its previous venue location and this year, will take place at Central Park. Though the space is a bit smaller, the surrounding area will be better utilized.
To show how excited we are for this year's lineup, we're giving away two weekend passes to the 2018 edition of Shaky Beats. Want a chance at winning? Follow the directions below!
Here how to play!
Winners must be 18+ to enter and win.
Head to our Facebook page HERE and follow the directions to win 2 GA passes.
After doing that, enter below to receive even more CHANCES to win two VIP passes
---