Yesterday we reported that multiple artists changed their profile photos to one unique design. The photo resembled the old school Mozilla Firefox logo, but with three distinctive colors. The Glitch Mob, SLANDER, NGHTMRE, & Seven Lions were the artists who took to social media to cause this ruckus.
As soon as the profile photos went live, our minds begin to race on what it could possibly mean. A joint album? Or maybe a full-scale tour run featuring all four of the headlining names? Well thanks to some quick-acting fans at EDC, we have our answer.
A few posters spotted at the festival yesterday have confirmed that all four artists intend to join forces for "The Alchemy Tour." The posters only gave us a few details, for instance, the tour stop looks like southern California only, and on August 17th of this year.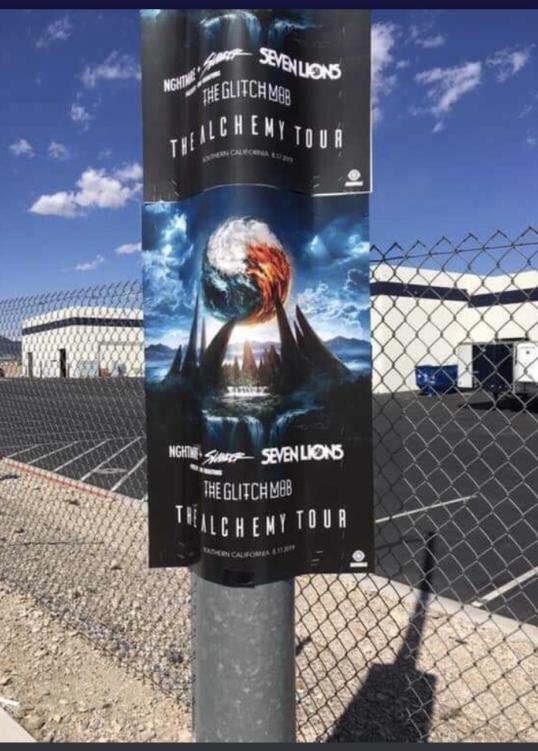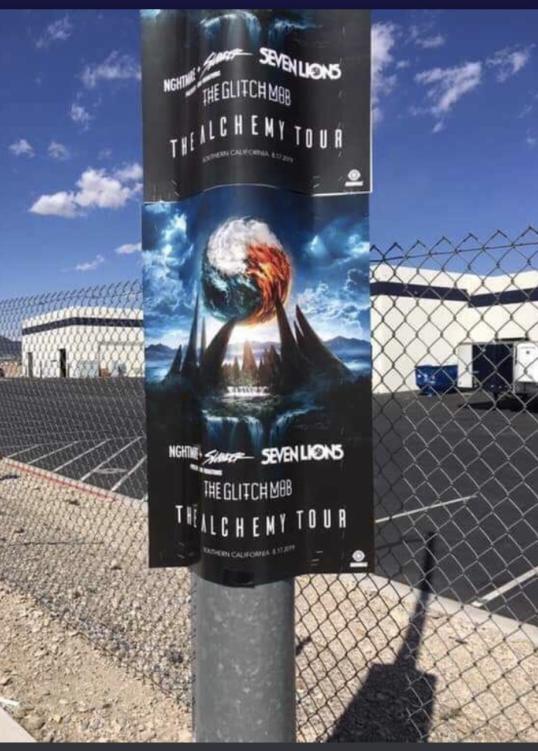 While it is not unusual for artists to debut new music or new side projects at EDC, it's always a fun sight to see four of the biggest names in dance music combining forces to create some magic. We hope that "The Alchemy Tour" leads to other stops all over the country. Stay tuned into River Beats as we update this story with more information!