San Holo just released the first single "Lead Me Back" from the freshly announced Bitbird compilation Gouldian Finch 3.
Since the massive success of San Holo's debut album Album1, the Dutch artist has been hard at work on a lengthy world tour. All the while, he has continued pushing out genre-bending tracks on his record label bitbird. Today, San shares a special one of his own with "Lead Me Back," the first release from the upcoming Gouldian Finch 3 compilation.
Bitbird has long been a home to creators pushing the boundaries across all musical styles, and the label's Gouldian Finch compilation albums give center stage to some of the most ambitious and experimental artists around. Therefore, it's no surprise that "Lead Me Back" shows a different direction for San himself.
Lead Me Back
Armed with his acoustic guitar, San Holo lends his powerful raw vocals on the track. His pop-folk acoustic verses are filled with melancholy lyrics of relationships that have come to pass, as he explains:
"'Lead Me Back' is a very simple song about growing apart and longing to go back to the days when that wasn't the case yet, and the internal struggle of why that keeps happening to everyone I'm been with. I thought about not releasing the song at all because it's a very personal song, with me singing and playing the guitar so I literally feel like I'm naked."
San Holo channels nostalgia to pump out one of his most uplifting drops yet, with an epic guitar riff underscored by San's powerful acoustics and spacious percussion. The track's hints of folk, stadium rock, and future pop come together perfectly, giving listeners a glimpse into the boundless mix of genres on Gouldian Finch 3.
In addition, "Lead Me Back" presents itself as a simplistic music video shot through a keyhole, showing San's vulnerability and emotion with vintage charm. As we reminisce on love lost, it's comforting to know San Holo and crew have our backs. With the upcoming Gouldian Finch 3 compilation and the second leg of San Holo's Album1 world tour kicking off shortly (more information here), there's plenty to look forward to this year from the bitbird team.
Check out the new release "Lead Me Back" below and stay tuned for Gouldian Finch 3!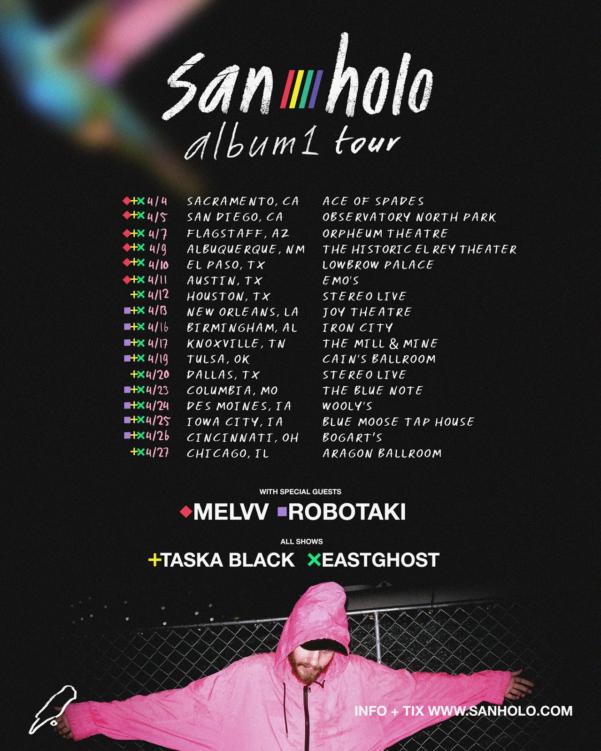 ---
Featured photo courtesy of San Holo