Russ announced The Wake Up Tour to the delight of thousands of surprised fans. The tour hits 40 cities in just over 3 months and is the latest announcement from the Yung God.
Fresh off earning his 2nd RIAA-certified Gold record Russ is poised to completely make 2017 his own, after blowing up from the depth of his SoundCloud page in 2016. The tour includes everything from major festivals such as Hangout Fest and Lollapalooza to more intimate sets at the Howlin Wolf in New Orleans.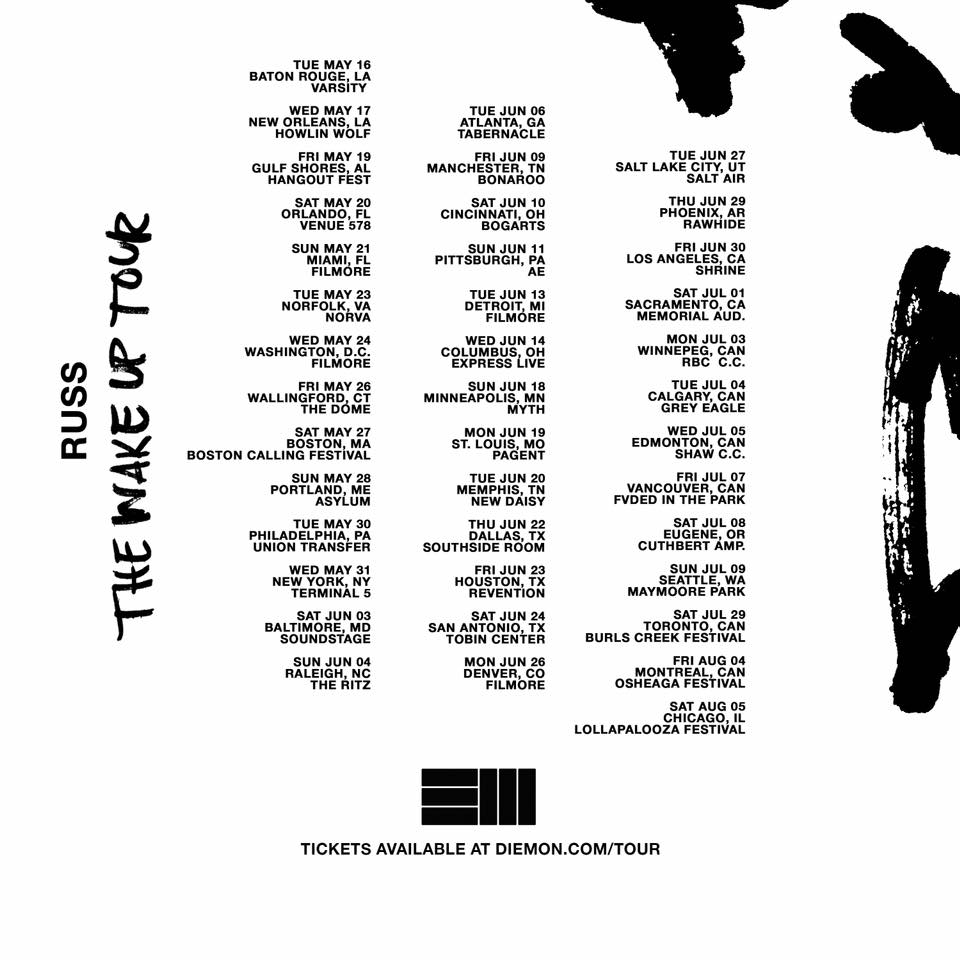 Russ has done everything his own way: producing and writing all his own music, relentlessly self-promoting, taking self-belief and confidence to the next level, and releasing a song a week for a year. He has found a way to maintain day one fans and appeal to a broader audience at the same time, an often difficult feat to accomplish.
One of his best talents is his ability to rap, sing, and effortlessly tell a story all in one song while having it connect with his fans on a personal level. The music industry has finally taken notice to his winning recipe.
Tickets go on sale starting on Friday. They are for sure to sell out quickly, so be ready to reserve yours if your luckiest enough to live in a city featured on the tour.