RL Grime, formerly known as Clockwork in his earlier days, will always be one of the most talked about names in electronic music. The Los Angeles based producer has spent some time making a name for himself. He is one of the few in the game that consistently stays true to his brand, his fans, and his sound.
The grime archetype is one that is consistently mimicked, but never properly executed. That is, unless you're RL Grime. Henry has perfected his sound and doesn't waver from what originally got him popular under the RL Grime moniker.
When attending a show on the Nova Tour, one can expect classic bangers: "Core," "B*tches Love Sosa (remix)," and more. Plus, spins on RL Grime classics such as "Because of U" and "Stay for It" ft. Miguel.
Overall, this tour is one you don't want to miss if it's rolling through your city. There are tons of surprises in store and untraditional transitions to beloved tracks. The Nova Tour ends at the end of this month, so get your dose of Grime in while you can!
Tour graphic below.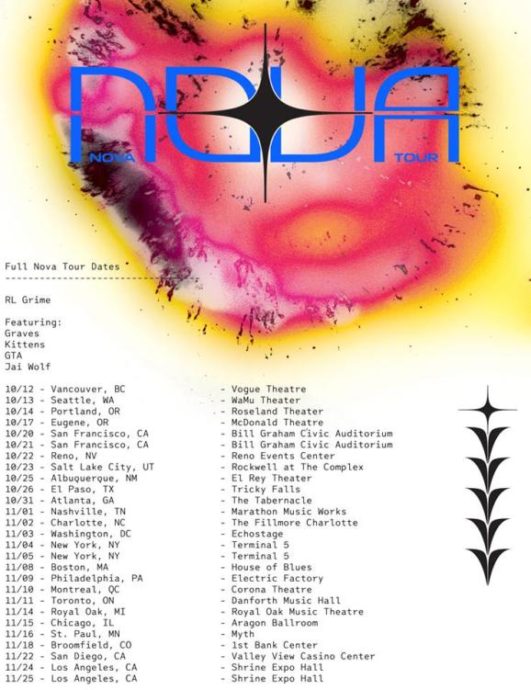 This slideshow requires JavaScript.
---
Photos via Kelsey James