Nick Rowland, aka Super Future, is skyrocketing from the Grand Rapids, MI electronic scene with his exuberant, synth-laden style. He recently spoke with us about his Untz.com Challenge IX win, his hometown roots, and his promising festival appearances this summer.
Hey Nick, thanks for talking to us! Really impressed with your music and it looks like you have an amazing summer ahead of you, I'm curious about a few things with this great momentum you're building.
Q: You've got such an immense range of styles and in your songs, from upbeat future tracks to nasty trap beats and everywhere in between. How do you settle on a feel when you're creating a song?
Super Future: I used to be insecure about my range because I didn't fit into one single style, but now I embrace it fully because it's lead to innovation.
Most of my ideas come to me right as I'm laying down to get some sleep. I've heard this to be true for some people but it's really what drives me. It's almost like lucid dreaming. For me, it allows my brain to turn off and kick into another gear of processing all of the inspiration that I consciously or subconsciously receive throughout the day. It can be really convenient if I can afford a late night, but really inconvenient when I have to work the next morning (haha). There is no intention of settling on any feeling when going to write though… My subconscious just tells me what to put down when the vision is clear.
Q: The Samsara Family Collective you perform and release under has built great attention in Michigan, what have you learned from collaborating with these artists and playing these shows?
Super Future: I'm grateful as ever that people are starting to realize the potential that Samsara has, especially in our expanding hometown of Grand Rapids, MI. Building and taking part in SFC has been the most rewarding endeavor I've ever taken on as a person. I really feel strongly that everyone involved has experienced growth and understanding of the industry. I came across some artists who distinguished themselves from others because they were not only talented and untapped, but they seemed like they would prioritize a life of exploration, learning, and humility over personal gain.
Samsara literally means "the soul's journey in a cycle of living, learning and dying" to repeat the process over and over until it reaches the state of Nirvana. It's a hindu and buddhist term, which adds a touch of beauty. Our focus has been to learn from each other and never be satisfied (which is where the "cycle of learning" comes into play).
All of this collaboration has created exactly what hoped for – a distinct collective sound, a MASSIVE amount of learning, and a community who can call it their own. Recently I had a discussion with a label owner just to talk about this subject, and we came to the conclusion that community is the best asset and currency that an artist can have, so I'm trying to uphold that philosophy and really foster it. I'd like to really use it to become a music family, hence the name.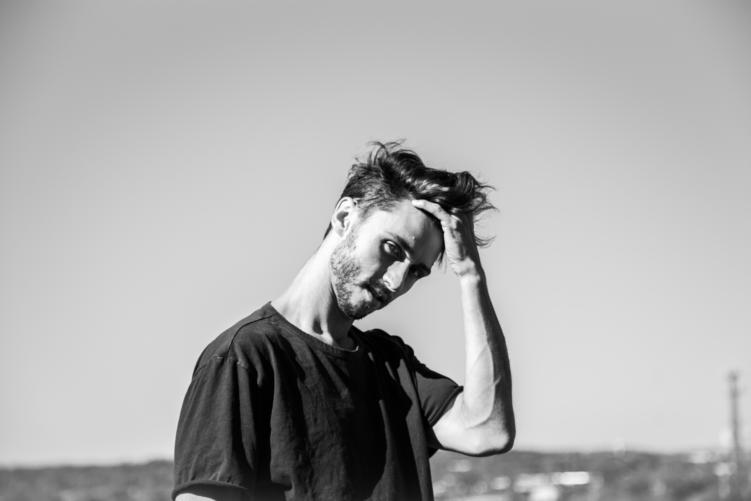 Q: You were the staff pick winner for The Untz's Challenge IX over dozens of producers with your song "Transcendence," and have earned a slot on seven huge festivals this summer because of it. What did that win feel like, how did you process it?
Super Future: I try to use some pretty left-field philosophies to reach my goals. If you're familiar with manifestation of your own destiny, you'll know what I mean. Plenty of overly-successful people who come from humble beginnings do this and once it works for you it's hard to believe in anything else.
We have a fake poster in my studio that we made in Samsara that we look at all the time. It has all of our names on it as if we were headliners of Electric Forest. I stare right at this every time I make a song or even do anything administrative. What this does is force you to keep in mind that you have a goal of being on a major festival. It can even subconsciously affect how you write since it's in front of your face.
I did this while writing "Transcendence" and so many other songs now, so technically they have been influenced by my vision to reach my goals. Jim Carrey use to practice this. He would write a check to himself for $10 million, posting it on his wall and beating that goal before that date. It literally shapes your reality! I even meditate alone and try to feel what it's like to have won, or be playing a mainstage of a festival, etc… and then look what happened, now I'm playing 9 festivals this year.
"Creating your reality is a powerful, powerful tool if you learn how to do it properly." -Super Future
Try to do it for nearly everything you want to achieve, for me it works. I also believe in the 10,000 hour rule of mastery, and I'm not there but I am well on my way. So, in a roundabout way of answering your question, what did it feel like… in the least arrogant way possibly to say this, I felt like I already had achieved it. Was I surprised? Yes, of course! It's hard to visualize the emotion of a huge win totally until you feel it, but I wasn't completely surprised, if that makes sense. Am I thankful? Absolutely. It's a pretty unconventional tactic in the world today, but I hope this example inspires people to take it and try it for their own benefit.
Q: The Untz Festival, Spring Awakening, 515 Alive and others are looking like great platforms for up-and-coming bass artists. What are you hoping to show these new crowds across the country this summer?
Super Future: So far on my pre-festival shows this year, I'm getting some amazing feedback, which has me AMPED to prove myself on bigger stages. After a year of coming up in my area, I'm feeling very comfortable with my flow, my stage presence, and finally my use of guitar on stage.
You totally said it, these festivals are massive showcases for up-and-coming bass artists. Bass is definitely a cornerstone of my sound, so I intend to make a statement with my own music.
There are lots of songs that the majority of the world has not heard from me. I'm still on my way, so it's kind of a blessing that I get to play all of my favorites. All of my friends' unreleased slappers, and alllll of the weird and amazing sounds I'm still creating as we speak. There's another benefit of running a collective right there!
Q: Your Prisms EP is out in June, what are you excited to showcase on these songs that's different from your past releases?
Super Future: The most popular music from this EP has been "Make It," "A Walk Through My Head," "Prisms" and now "Endless Love." These were really designed to come out and start grabbing people's attention.
There won't be as much "single material" or hard trap / bass on the rest of the Prisms EP. I'm hoping to make the wait worth it by including some very deep, chilling, and experimental music that are near and dear to me as an artist.
I thoroughly enjoy playing some thoughtful deep and vibey sets (which I call "Sunday Bass" sets), and the music remaining on this EP is mostly of that nature. With that being said, it's not exclusively vibey music, there are definitely a couple of hard-hitting tracks to be included. People from my area will know these names, but listeners can look forward to collaborations with Dreezstring and Sesh within the songs yet to come. No specific release date in June just yet.
Q: We really love Kinnie Lane's vocals on your song "Endless Love." You said implementing vocals was something you really wanted to experiment with in your sound. How did that process come about?
Super Future: Kinnie has such a fabulous voice, she won me over in about 5 seconds when I demoed her.
Incorporating vocals is a funny thing, now that producers are in such a revered place relative to where things used to be less than a decade ago. Producers are so focused on synth/bass/beats with the new developments in sound, that people who started when I did (almost 5 years ago) were not even thinking about producing for vocalists!
I had really almost zero practice incorporating, mixing, and processing lead vocals into a song. Taking the opportunity to do so was pretty rewarding. It leads to a new skill, a new relationship, a broader set of abilities. I developed a new aspect of music to play with, and another chance for me to put my spin on something. The last point there was the most important to me. It was difficult, but I wanted to create a hook that could be an interesting and fresh use of both synth and voice.
I'm a big fan of meticulously producing music with a lot of random samples that flow harmoniously with the rest of the vocal or synths. For example, along with Kinnie's voice, the hook had little shots of wine glass clinks, car key jingles, door creaks and more fun things that I record on my phone (lol).
Q: What's next for you after this stacked summer tour? Where would you like to see this trajectory take you?
Super Future: For someone in my position, as exciting as it is, it's a bit stressful to think about how this is an opportunity that can end in one of two ways, if you catch my drift.
Knowing that, there's only one way to look, and that's straight up. I have such a golden opportunity to squeeze out every emotion of every new experience. I need to make sure I have fun and make it genuine, and by doing that, along with my visualization practices I can make this opportunity into something even bigger.
I'm hell bent on making this into something bigger. Im looking to skyrocket out of this, not just sit and chill. I work a 9-5 engineering job. After that, it's straight home to shake off the day and write music until 1am or later.
I have put together a team of very capable go-getters and our goal for the fall/winter is to be support on a large tour. The next step is just to show the world my face, my sound and my style.
Once the exposure happens, I'm confident that I will be able to work my way to being a national headliner. My definition of success is not to be rich or idolized. I want to let my music bring me to a big enough stage to have an impact on enough people to help the world heal. I want to be great enough to inspire new, positive ways of thinking and creating. Our world needs that and music is a powerful solution.