Written by Kendall Potts
For years, Rezz has been at the forefront of the industry, captivating audiences with innovative and mesmerizing production that has been described as "hypnotic", captivating fans right from the outset.
With a devoted fan base, the promise of exhilarating new production, and an impressive lineup of supporting acts, it's hardly surprising that Rezz sold out both nights of her headline performances at Red Rocks Amphitheater.
While Rezz is no newcomer to performing at Red Rocks Amphitheater, she consistently finds ways to innovate each year. Rezz and her team introduced a unique production element known as "The Spectacle," which showcased her iconic goggles in an entirely new manner. Positioned behind her, these goggles were visible from the highest vantage points in the amphitheater, mirroring her movements and introducing an additional layer to the visual production from behind the scenes.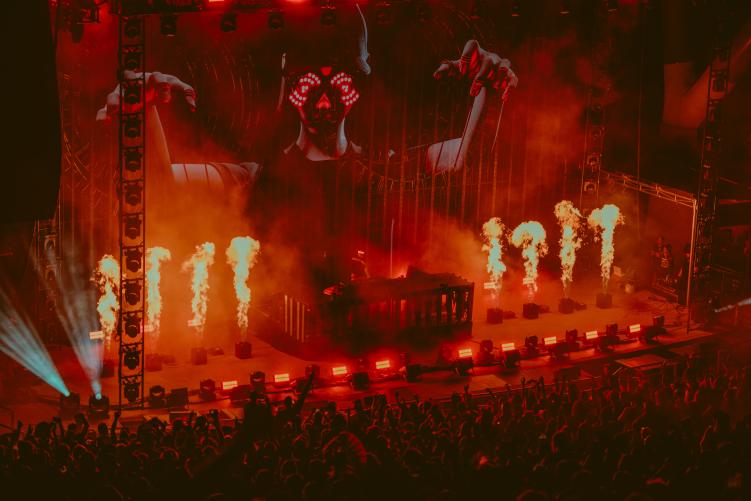 While on the topic of production, bring out the drones!
View this post on Instagram
As drone shows become more popular as an inclusion of EDM production, Rezz undeniably raised the bar by elevating our expectations with her exceptional drone graphics. Starting as a hypnotic pendulum swinging, a breathtakingly large eyeball scanning over the crowd, to her classic logo and name displayed across the night sky. I can only imagine Morrison's residents' reactions as they looked up to the sky and saw an eyeball looking back down on them. Overall, the drone show was most certainly one for the Red Rocks record books. With witnessing such a captivating experience, one can't help but wonder what innovative creations artists will conjure next to enhance the evolution of the next big production sensation.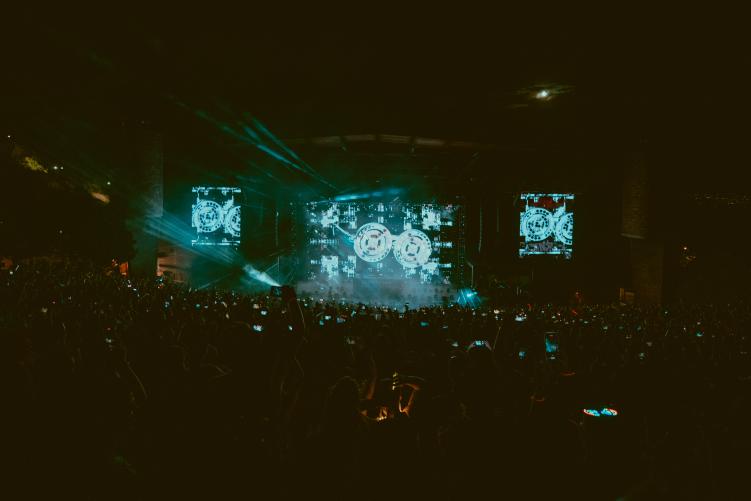 As every element of "Rezz Rocks' was noticeably hand crafted by Rezz and her team, the execution led to an extraordinary experience for all in attendance. From the music to the production, and everything in between, Rezz Rocks Five was an unforgettable treat for Colorado's EDM community.
All photos by Tessa Paisan