After hosting a live EP release party in VR last night, REZZ has delivered her third studio short-form effort with the release of Beyond The Senses today. The highly-anticipated project comes as her first fully independent release free from mau5trap. More than that, the stunning 6-track journey is a full-on foray into an even darker dimension for REZZ.
REZZ released three singles from the EP previously, beginning with "Dark Age" back in May. Today, the Neptune goddess unleashes three more tracks to round out a valiant display of haunting industrial tracks that slip further into darkness. From the haunting midtempo of the EDDIE-assisted track, "Stress," to the gooey low-tempo madness of her highly-anticipated Sayer collaboration, to the hypnotic ballad, "Lonely," REZZ rounds out the EP with masterful sound design. Beyond The Senses is a statement-making project that ventures to bring her cult fan base deeper into her low-end hypnotic sound.
REZZ is currently on the European leg of her Beyond The Senses tour, with US stops beginning in September with her sold-out Red Rocks stop. With support from Peekaboo and Black Gummy, many more dates have yet to be revealed. Tickets for remaining tour dates are on sale now.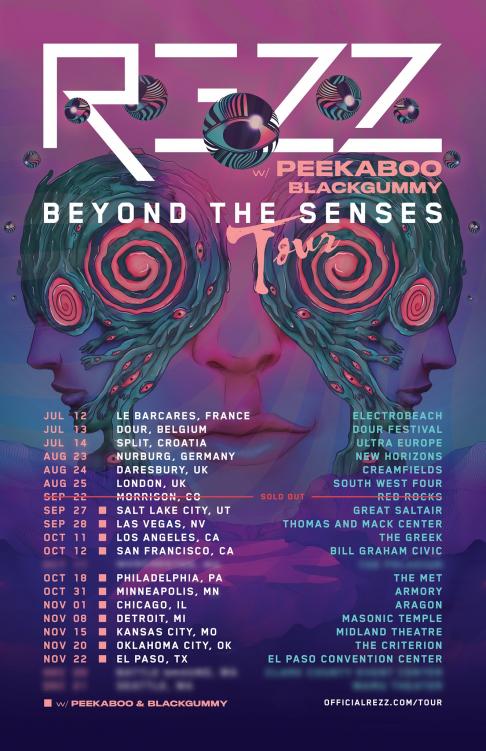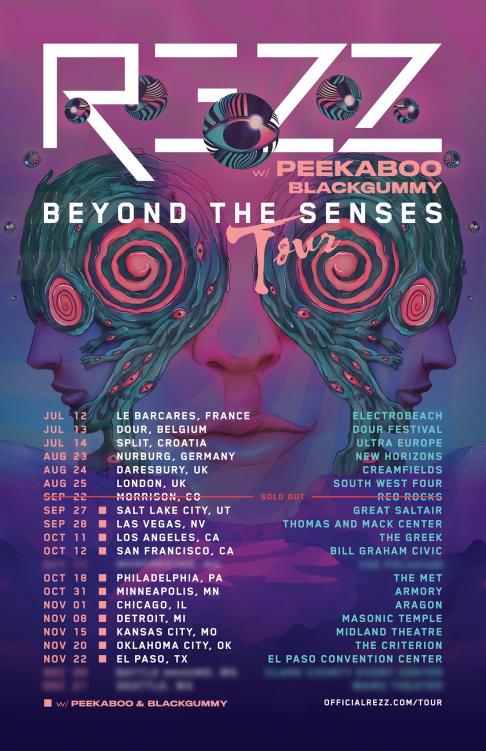 Stream REZZ's Beyond The Senses EP below.
Photo credit: Rukes