Are you missing live events? Well, you might be in luck. There are some promoters who are pushing the boundaries while adhering to strict COVID guidelines and safety procedures. Earlier this year we covered Elements Festival as they prepared for a multi-day festival with extensive COVID testing.
Now another group is taking the plunge into a post COVID event world. Cliffhanger Productions & Zeal Collective have unveiled the safest and most carefully prepared event to date: ReVibe Wellness Retreat, taking place October 30-31, 2020 at the DoubleTree Resort by Hilton in Myrtle Beach, South Carolina. Grab tickets here.
This groundbreaking destination retreat represents a new age experience made for today's health climate. The teams involved in this event have been working closely and consistently with Hilton staff, local authorities, code enforcement, and the surrounding township to curate an environment where guests will feel secure and free of any worry. Ensuring all questions/concerns have been addressed is our priority.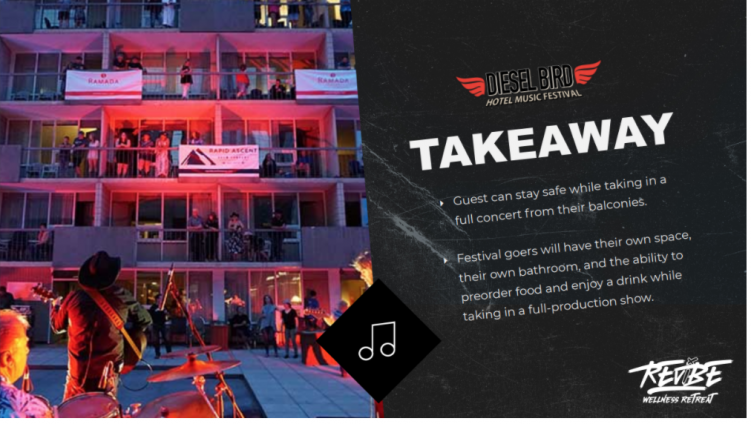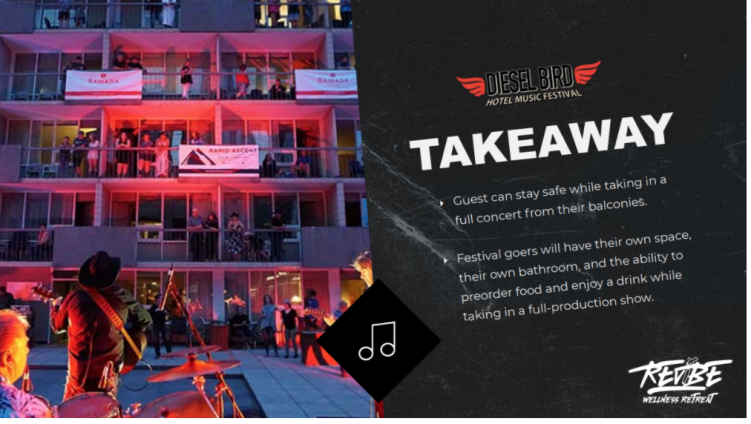 About ReVibe Wellness Retreat
The event features two stages boasting performances from producers of the electronic funk and experimental bass genres. Patrons will be able to view all shows from the safety of their hotel room balcony, but other safe viewing areas will be available as well.
Attendees also have the option to purchase a ground-level Vibe / Frequency Booth, which features an 8-foot x 8-foot booth where guests have their own space. This option not only adheres to the social distancing guidelines but it also provides a primetime view of the highly anticipated acts performing at this event.
In addition to ensuring proper safety precautions during/between sets, this retreat will also be enforcing a myriad of other methods to ensure the well-being of guests, artists, and staff. These methods include mandatory masks throughout the property, proper social distancing, and taking temperatures at check-in.
This unique two-day event is hosted on Halloween weekend and features BUKU, Daily Bread, Break Science, Mersiv, Michal Menert, Manic Focus & dozens more.
Enter our official giveaway below for your chance to win or head HERE to purchase tickets! The giveaway features One room for 2 people, one king bed, valued at $800!