If you didn't make it to Printworks before the closure, you're in luck.
Printworks established itself as a staple and must-visit venue in London for electronic music fans since opening in 2017. With a 6,000 person capacity that was once home to print shops for The Daily Mail and Evening Standard – hence the name Printworks – the venue closed its doors "for good" this past Monday night.
Why is Printworks closing? Announced last September, Printworks closed down due to what everything in life boils down to: money. The space is being redeveloped and will be demo'd and turned into upscale shops, restaurants, offices, and apartments. This news was a disappointment for many fans that were unable to visit, especially since two of the six years of being open was COVID-19.
Are you listening?

2.0 2026 pic.twitter.com/eCrxKTMPW6

— Printworks London (@Printworks_LDN) May 2, 2023
Printworks tweeted the cryptic tweet above from their official Twitter page and shared they may potentially be coming back in 2026. Per The Guardian, before a surprise headline set from Bicep at the closing party, "the venue's operators Broadwick Live announced a provisional deal with British Land for a revamped Printworks to reopen on the redeveloped site in 2026." This includes retaining the iconic main hall as close to its original form as possible.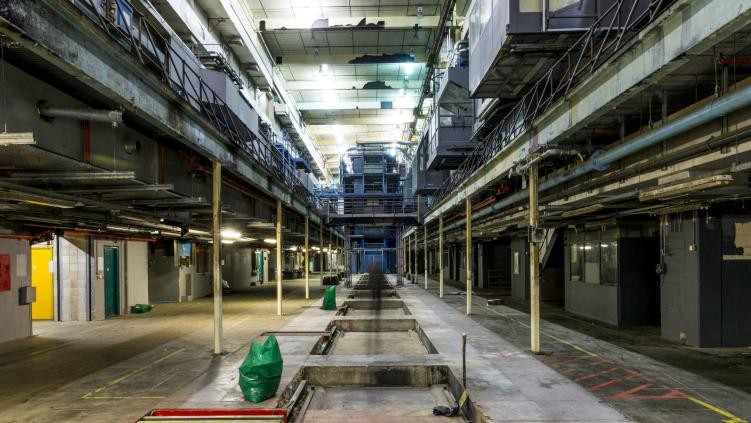 There is no further news on this, but stay tuned for more announcements as the redevelopment process begins.
Printworks has hosted major electronic music talents from Deadmau5 to Chemical Brothers, Aphex Twin to Above & Beyond and many more. The venue opened in 2017 with an event featuring Seth Troxler, The Martinez Brothers, and Loco Dice. The main shows included electronic music, but the space has also hosted a variety of other genres – including an orchestra!