*Editors Note. Island Of Light has issued a statement on this issue. You can find it at the bottom of this article.
It is no secret that Hurricane Irma and Maria completely devastated the island of Puerto Rico.
As we keep the island in our thoughts and prayers, there are still many unanswered questions about future events scheduled to take place there. Of course, disaster relief is by far the biggest priority until the island is on track to normal. But as dates approach and deadlines loom, it's important to address the unanswered logistical questions as well.
One such question: what will happen to Pretty Lights' Island of Light event? The event is set to take place in Fajardo, Puerto Rico, located right on the coast of the the island.
Hurricane Maria terribly impacted the city of Fajardo. Many are stranded with no food, water, or electricity. The photos below, via The Atlantic, put the enormous tragedy into perspective.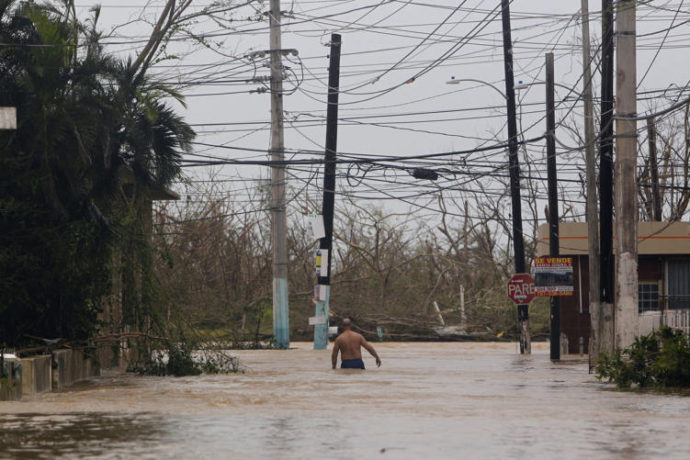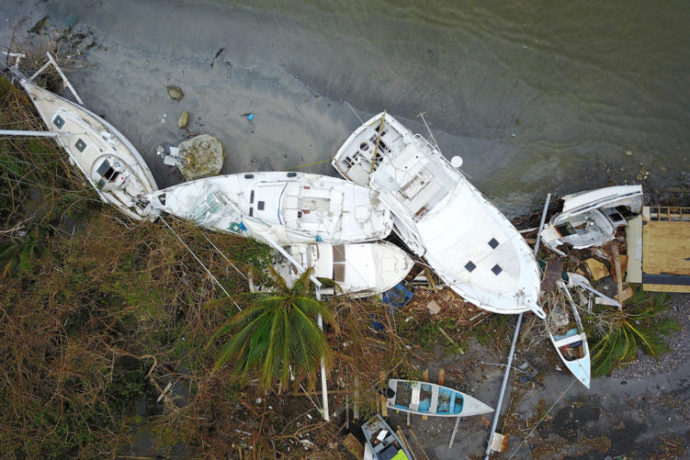 While the safety of the residents affected are of utmost importance, it's natural to wonder whether an event with a ~$1,000+ admission price will occur. In a statement released on September 25, Hilton staff announced that they will not accept reservations at the El Conquistador Resort through December 31st. The El Conquistador Resort is the hotel affiliated with the event. To view the entire statement, click here or read below: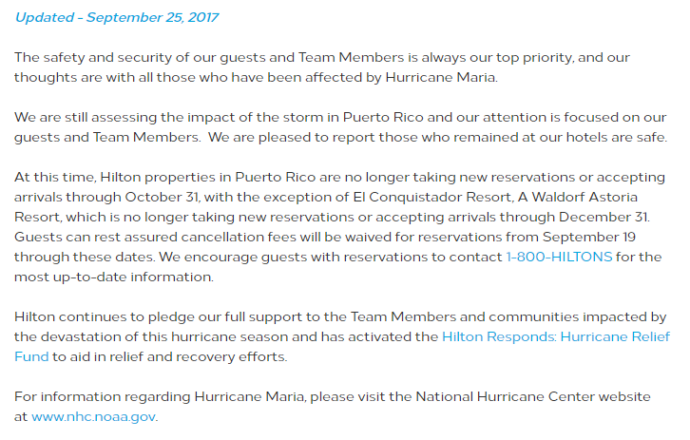 The event, which would take place on December 7-10, boasts an eclectic lineup, island parties, and more. Artists on the bill include Gramatik, Tycho, The Floozies, Lettuce, and three nights of Pretty Lights Live.
Unfortunately, the Island of Light website did not post any new information. According to a Facebook post from a member who reached out to the staff, the Island of Light team announced via email that contact with Puerto Rico has been scarce. The email in its entirety is below: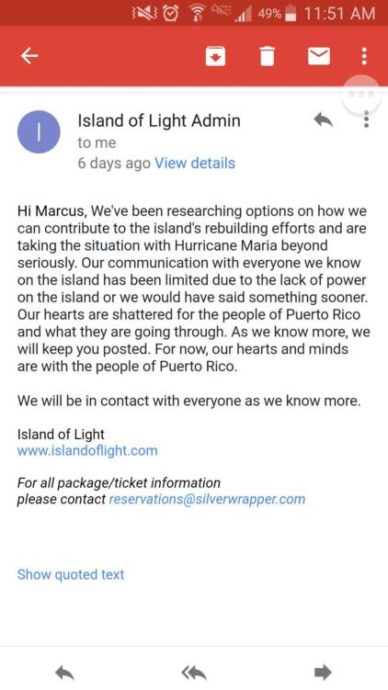 Based on the email, an announcement is likely to come out very soon. It would be impossible to "reschedule" an event of this stature on such short notice. Island of Light is too unique to attempt to recreate. However, don't lose hope yet! River Beats will continue to follow this developing story with a (hopefully) optimistic announcement. The show must go on.
We send our best wishes to those affected by Hurricane Maria. To help those affected, donate here.
**UPDATE**