Yesterday, Porter Robinson live-streamed performances from throughout the day at his first year festival Second Sky Music Festival. One of the main selling points for the festival was the ONLY Worlds Live set from Porter this year. Thanks to Twitch, fans from all over the world were able to tune in for multiple sets from artists on the lineup such as Nina Las Vegas, G Jones, and the man himself.
If you were unable to catch the live-stream, you're in luck! Someone recorded the entire audio and uploaded the set on Soundcloud for you to re-live over and over again.
Listen below and prepare for all of the impending worlds feels:
Tune into the re-broadcast of the live stream tonight/tomorrow morning on Twitch!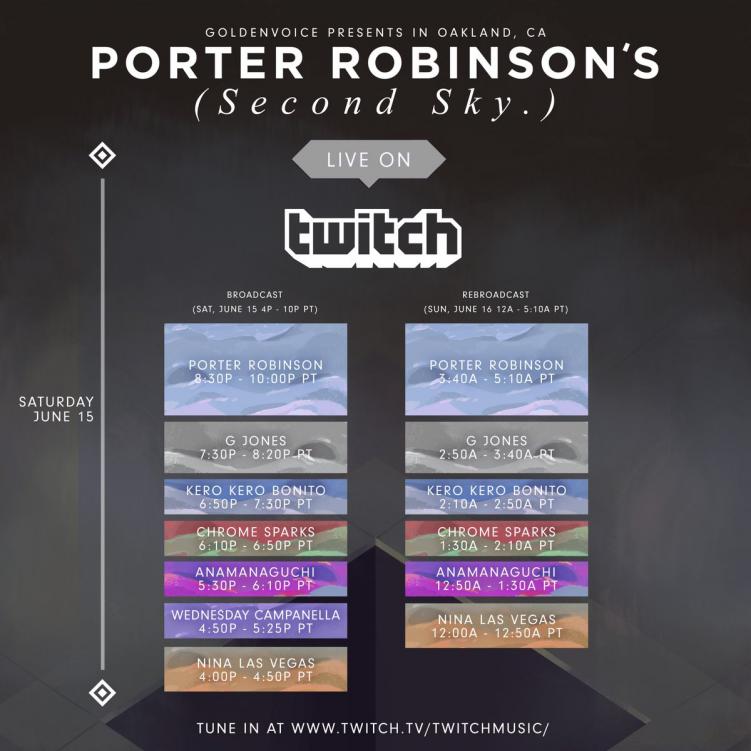 Featured image via Rukes.