over a month has passed since Porter Robinson held his first annual festival, Second Sky. The festival took place at Middle Harbor Shoreline Park in Oakland, California on June 15 & 16. Originally scheduled as a one-day event, Porter quickly added a second day after tickets sold out almost immediately.
Both days were set to have the same lineup; however, G Jones only played his set on Saturday due to tour conflicts. Nevertheless, Robinson promised that a secret special guest would replace G Jones for Sunday.
At first, rumors spread that the replacement guest was Mat Zo. In response, Mat Zo explained in a tweet that he was not Sunday's featured guest.
I'm flattered that people think I might be the special guest at second sky. I feel thought of, thank you.

— Mat Zo (@Mat_Zo) June 15, 2019
On Saturday, G Jones played his set before Cashmere Cat. However, Sunday's schedule slightly changed and instead, Kero Kero Bonito took Jones' place. After Cashmere Cat's set, Robinson appeared on stage to finally announce the secret special guest…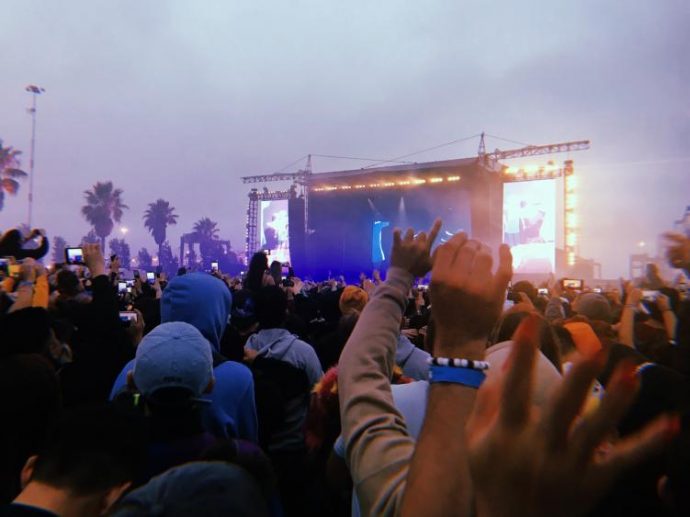 Robinson introduced Second Sky's mascot, DJ Potaro, explaining that he was the special guest because the first "secret guest was not able to make it." As a result, the crowd did their best to respond positively. Yet, nothing could hide the disappointment at Robinson's failure to replace G Jones.
I LOVE SECOND SKY SO MUCH LOL pic.twitter.com/5gOYX2Pgdw

— porter robinson (@porterrobinson) June 15, 2019
Robinson continued on, saying that he would help DJ Potaro start his set. As the music began, DJ Potaro suddenly unmasked himself to reveal the real secret special guest: Skrillex. After this big reveal, the entire atmosphere and energy of the festival heightened, the crowd erupting in excitement.
Watch below to witness this massive turn of events.
Featured image via Porter Robinson socials.