What sub-genre of electronic music fits best with your "mainstream" tastes?
We at River Beats saved you a lot of hard work by pairing up mainstream music genres with their electronic counterparts. It's a fun little game of matchmaker with great utility: you can use this guide to pick the perfect artist to recommend to someone. And even if you're already a fan, you can still use this to guide your musical excursions.
(If you need help getting your friends into electronic music, look to our guide HERE)
So without further ado, take a look at the matches we've made below.
---
Pop/Top 40
Match: Big beat, big room house
Big room house consists of a long, melodic build-up phase followed by a huge electronically charged drop. For big room, deadmau5 is another living legend in the field. Other artists include Eric Prydz, Armin van Buuren, Martin Garrix, and many more.
Huge, booming bass and synthesizer loops are the main characteristics of big beat, and Fatboy Slim is a living legend in the field. Fatboy Slim's mind-blowing Boiler Room set may be a lengthy 3 hours, but it's worth every single minute. Other artists to look out for include Armand van Helden and The Prodigy.
---
Indie
Match: Nu-disco
Nu-disco delivers more of a lyrical element than other dance music subgenres. It's characterized by upbeat, carefree melodies and beats that are easy to dance to. And, for that, look no further than Anjunadeep artist, Moon Boots. Listen to his track "Gonna Give It" for a taste before diving into his full Mixmag 2016 set (featured above).
For more of an old-school sound, check out Dutch duo Detroit Swindle who showcase more obvious disco influences. If you are seeking something even more funky, turn to Dabeull, an artist faithful to his French predecessors Daft Punk. The point is, there is an incredibly wide range of options within this sub-genre, so make sure to explore!
---
Rock
Match: Livetronica
No, that's not a made-up genre. "Livetronica" is a catch-all term that combines the familiarity of live instruments with the futuristic sound of electronic music. Prime example is the jam band of the future that's been around since the 90s – STS9. It's a safe bet that this sub-genre will continue to grow in popularity in the coming years, especially with acts like Pretty Lights emphasizing the role of a live band in his upcoming shows.
---
Hip-hop
Match: UK dubstep, grime
Make no mistake, this isn't the bro-step that's dominated airwaves and music festivals since the early 2010s. UK dubstep and grime feature tight percussion and the unmistakable wobbling bass. What ties UK dubstep and grime to hip-hop is the incorporation of MCs into the live performance–also linked to Jamaican soundsystem culture. Plastician and Kode9 are some of the major names you need to know; both artists come with a consistent catalog of collaborations with MCs.
---
Classical
Match: Techno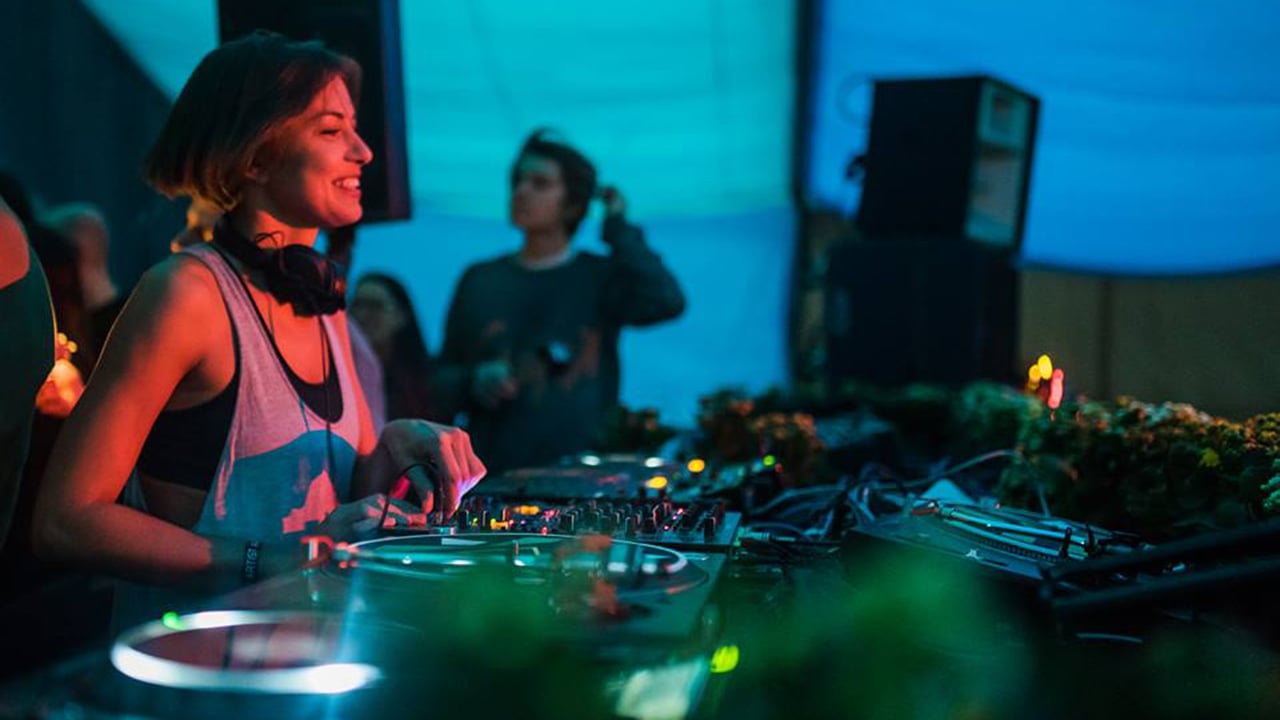 Alright – admittedly, not many of our readers are fans of classical music. This match might also be a little controversial. Regardless, we thought this was a fun comparison.
Although the sounds seem vastly different, techno and classical music both emphasize instrumentals. As a result, true appreciation for techno music requires patience and a trained ear, a characteristic that classical music also shares. Listening to single tracks alone would be a disservice. A proper introduction to techno requires full immersion into a mix. The first few tracks of a mix tend to be relatively simple in structure. But as it progresses, the tracks become more complex and the energy level crescendos. If it sounds eerily similar to the format of a concerto, you're absolutely right.
Nina Kraviz is one of the best techno artists out there right now. Together, her seamless transitions and infectious energy make every Nina Kraviz set such a joy to experience. Other artists to check out are German Techno legend Ben Klock, and Nastia, a rising star from Ukraine.
---
Jazz/R&B
Match: Old-school house, deep house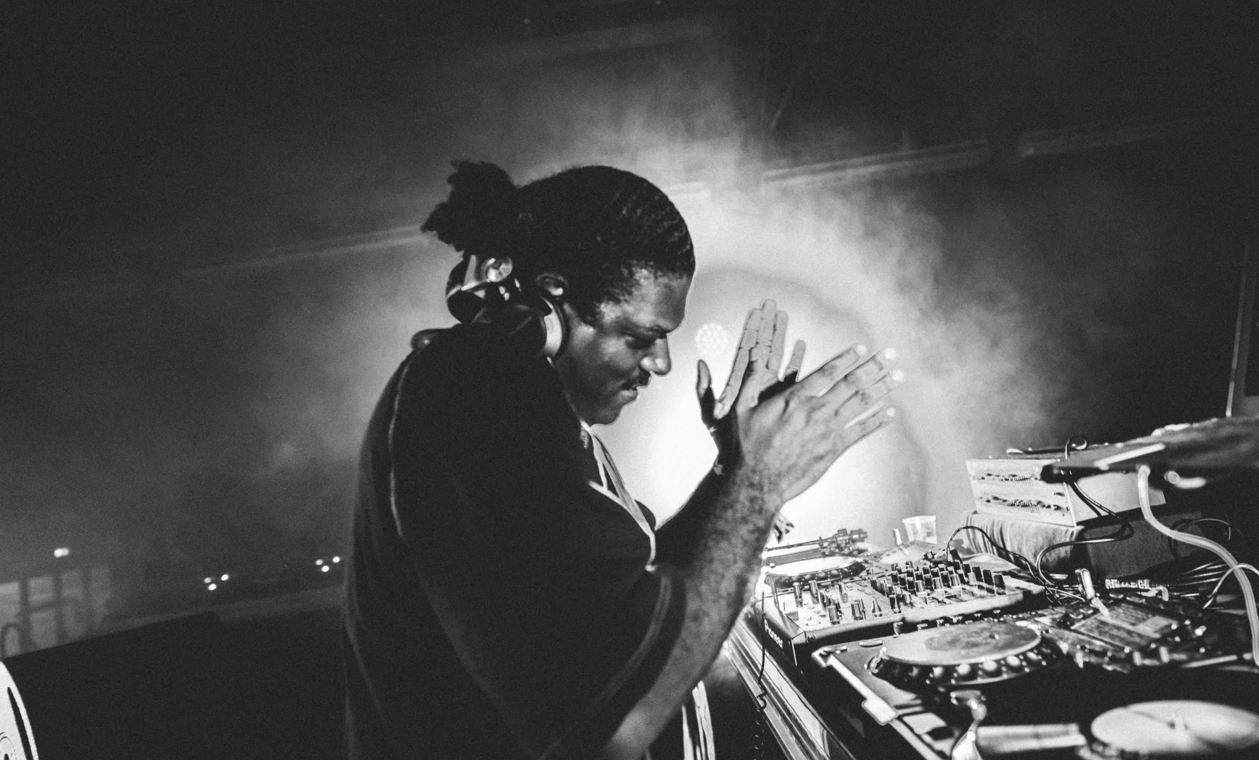 Jazz is one of the original dance music genres. R&B is its successor. If you distill the soulful vocals and sensual melodies, then add a modern touch, the end result is house music. The vocals from "Can You Feel It", one of the earliest house tracks, describe this music with almost religious fervor. It's no wonder that fans describe house as the "music of love".
Frankie Knuckles, Jesse Saunders, and Larry Heard are a few of the names that make up the required list of house artists to know. Frankie Knuckles, especially, is universally revered as the godfather of house music. His Boiler Room set from 2013 exemplifies the pure joy he brought to the dance floor, and his passing in 2014 was one of the somber moments in the music world.
Deep house is a darker, more melodic, and emotionally moving experience. Julio Bashmore's releases with Futureboogie Recordings display some truly beautiful deep house. Look to Dusky, Lane 8, and the legendary Kerri Chandler for some more definitive examples. A word of warning: prepare for tears when you encounter a track that speaks to your soul.
---
Just dance to the damn music.
Once you find something that you like, get yourself to the floor and dance. No matter what the sub-genre, it's called dance music, not standing-around music. It's okay to look foolish, to sweat profusely, or to practice those moves at home before going out.
And if you can dance, don't feel shy about showing off.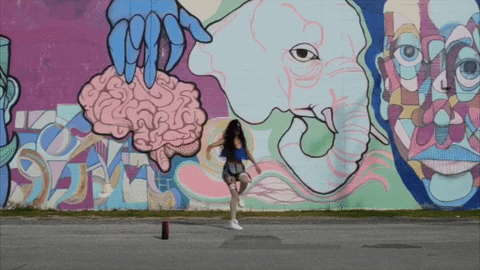 Now get out there.
---
Feature image courtesy of 4chan's /mu/. Full size infographic.