Reddit is often used as a tool to find new music. Via leaks or just really active fans, it is a great place to discover something about an artist you truly love.
Up until the groups two day run at Red Rocks, the ODESZA subreddit page seemed to be relatively slow, but recent activity has turned the page into a fantastic place for fans. Reddit user @myfirststory123 seems to be the one creating the buzz.
@myfirststory123 has collected and assembled the majority of ODESZA's discography. That's right, their entire catalog seems to be in place. The list, titled "The Essential ODESZA Discography List" dates back to when the duo first formed in 2012. The list is very extensive and links songs and mixes from the various years.
Included in this list is: albums, all remixes or singles, live edits, unreleased material prior to 2017, unreleased material post 2017, various live sets, and various DJ sets.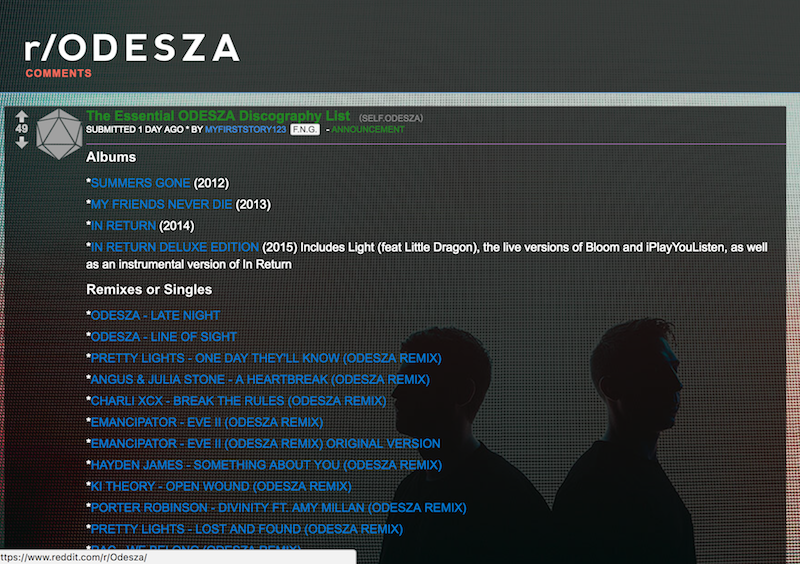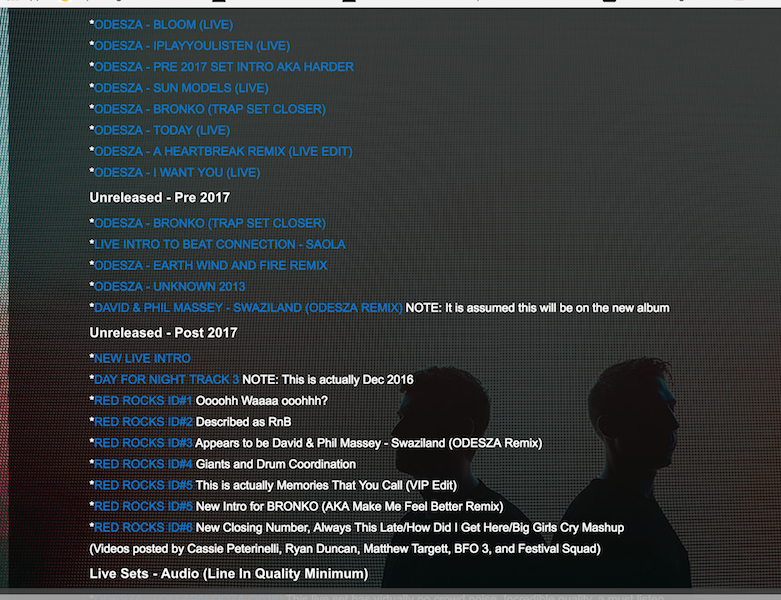 It is quite an impressive compilation and may be the largest ODESZA collection on the internet. As we all know, these things tend to disappear from time to time, so check it out before it is gone!
Photo by: Julian Bajsel
H/T: @myfirststory123