Set to take place March 2-5, 2017, Okeechobee Music and Arts Festival has officially released their daily lineup! The Florida festival's lineup features something for everyone. Attendees of all ages will be able to gather  at Sunshine Grove for performances from any range of genres.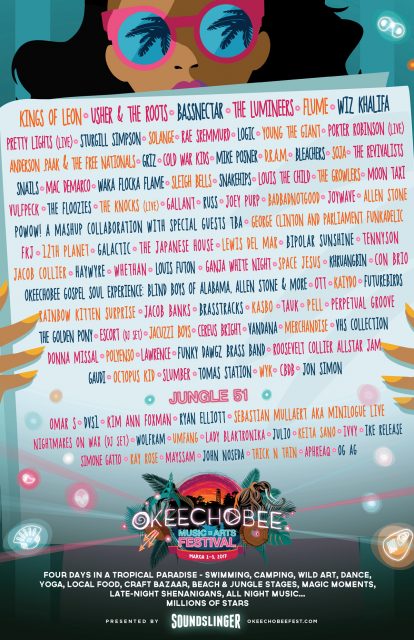 Okeechobee has released the daily lineups for March and there seem to be some heartbreaking conflicts on the schedule.
Check out the interactive daily schedules here. Although fans expressed mixed feelings about the daily schedules released, with so many acts in one weekend, it would be impossible to please everyone.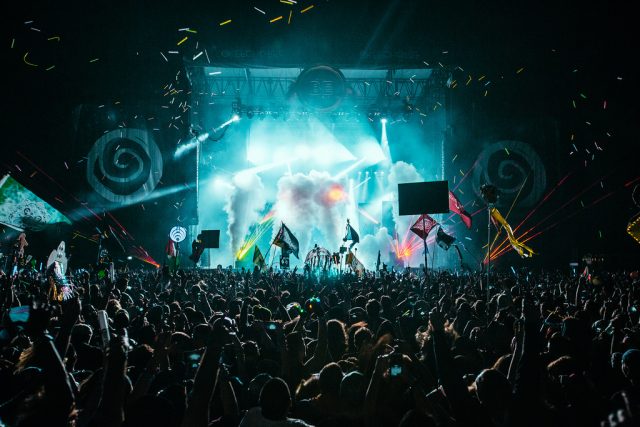 Luckily, all of the stages in The Grove (a.k.a. the area with the main stages: BE, HERE, and NOW) are all within a 2-5 minute walk of each other. Unfortunately, 3-day tickets are sold out. Tier II pricing for 4-day tickets are still on sale. Be warned: ticket prices are expected to increase again.
TAUK kicks off the weekend on Thursday night.  This pre-event is one of the very first sets of the weekend. Because only a limited amount of 4-day passes were available for sale, attendees that do not have the 4-day passes will miss this performance. Aquachobee Beach and Jungle 51 are the only 2 stages open on Thursday evening/Friday morning.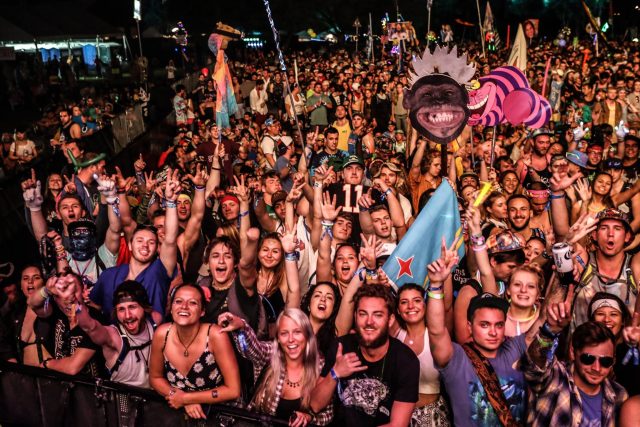 It has been rumored that there will be an addition of the "Incendia" stage–another late-night stage for the weekend; however, we can neither confirm nor deny this! Just be sure to check out all the nooks and crannies upon arrival to Okeechobee. There will undoubtedly be some hidden secrets.
A Day-by-Day Schedule Breakdown:
Friday
As attendees arrive Friday, the music will officially begin at noon. The more notable set on Friday is 12th Planet, with an early, 2 PM time slot. If you have never seen a 12th Planet set, be prepared to be dripping in sweat and potentially needing a neck brace for the rest of the weekend.
As Friday continues, fans may be conflicted by Louis the Child and HAYWRE; luckily, their locations are 2 minutes from each other. The ability to split times and see both is an option. One of the more remarkable clashes in Friday's schedule also includes Space Jesus (8-9PM @  Aquachobee Beach) vs. Logic (8-9PM @ the BE stage). To end Friday night is highly anticipated headliner Flume. Beginning at 12:15PM and going to 1:30AM. Music will continue to go until 6AM, if that's your style, at the late night stages.
Saturday
Saturday kicks off with an entertaining beach party held on Aquachobee Beach, sponsored by This Song is Sick. The beach party features up-and-coming names such as Kasbo, Louis Futon, Basstracks, and Whethan.
Saturday evening continues with an epic lineup that will definitely have you running around from stage to stage like a crazy person. Headliner Griz, naturally, will be kicking off the golden hour at 6PM, followed by a Snails, Rae Sremmurd, and of course The King of Sound himself: Bassnectar.
Later in the night is the Okeechobee PowWow! Which includes one of the hardest time conflicts of the weekend: Usher & The Roots or Porter Robinson (Live). Attendees, including myself, are already conflicted about who to see. Usher at a festival is too good to be true; however, this may be one of the last time Porter Robinson plays live with his Worlds set.
Sunday
Following the same mellow vibes as last year, those that play during the day on Sunday will be more relaxing than the other days. For the first time, Okeechobee will be hosting a "Gospel Soul Experience,". Sunday's grand finale include Kings of Leon, Anderson .Paak and the Free Nationals, The Lumineers / Ganja White Night (same time), and the Pretty Lights Live Band. Okeechobee will be the first festival of the year for Pretty Lights (Live) as they have been announced on a variety of festival lineups already for the year. Personally, Pretty Lights  is one of my most anticipated sets of the weekend, and being able to have them close to closing out the festival is the cherry on top of a perfect weekend.
Although there are some heartbreaking conflicts, a festival having too many artists that you love on their lineup is a good problem to have.
All in all, this schedule is a work of wonder! All the gaps in time and artists give plenty of leeway to other activities in Sunshine Grove. Check back soon for a breakdown of the different sections (The Grove, Aquachobee Beach, Jungle 51, etc) plus tips and what not to miss at Okeechobee 2017!
Images from Okeechobee Music & Arts Festival.
CONNECT WITH RIVER BEATS
Facebook | Twitter | Instagram | Youtube | Soundcloud