Wakaan Music Festival was full of surprises this year, but I don't know if any single moment hit me as hard as hearing Of the Trees playing new music at 5 A.M. Sunday morning.
The curious producer had made tracks I'd really enjoyed, but I had only heard snippets–stray whispers of new, melodic bass tunes.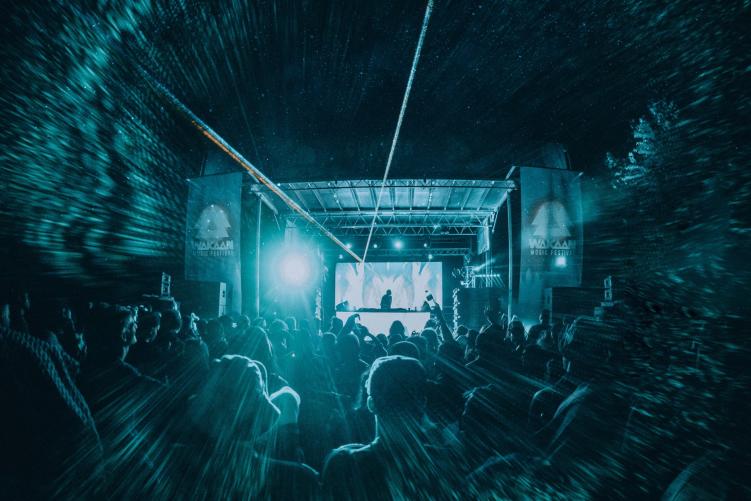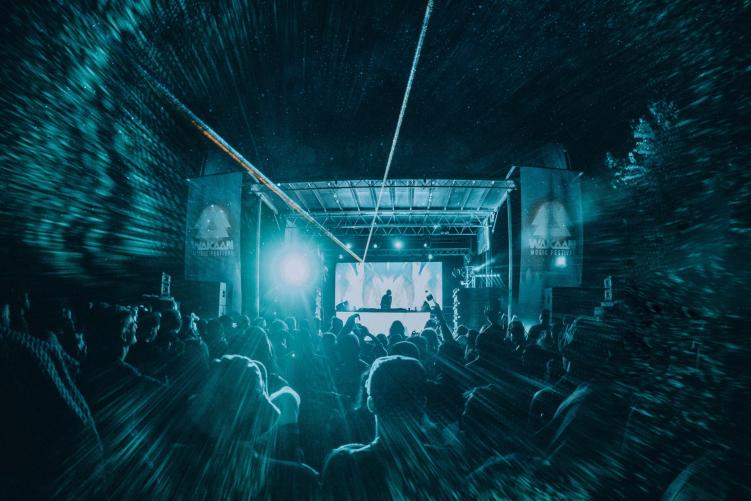 Trees announced an unreleased collaboration with Supertask early in his set that left my jaw on the floor of the Arkansas woods. It was an ice-cold, subwoofer rattle that could have snapped a pine tree in half on those PK Trinity speakers.
That song, "Temptation," has arrived on the new "Tanglewood" EP, along with four other songs that stir up themes of nature, exploration, wanderlust, life, death and the void.
Of the Trees' style is clean, fluid and organic. Fans of peer Charlesthefirst will find a lot to love, but those familiar with the lush, emotional patchwork of Shlohmo and Four Tet will be right at home. There's a strong emphasis on outdoor sampling and swelling melody, with enough low-end weight to set cement.
The title track is an understated introduction, slyly pulling the listener in with its crickets and bird chirps before a booming bassline becomes hypnotic, and at times adapts the menace of deep dub-like that of Prophet or Truth. An introspective, welling synth guides the melody, like light peaking through to the forest floor.
"Spanish Moss" is a standout track, one I looked forward to for months. It's a layered, bristling pulse through the overgrowth, one that even shines alien and otherworldly as it glides smoothly garbled vocals and clicking woodblocks. You would've never thought nature could sound so gangster.
Supertask joins in on "Temptation" to great effect. A wonderful melodic producer in his own right, his style adds booming depth and a little permafrost crunch to the foreboding trip through the woods. This is the heaviest and coldest detour on the EP, with steely trap hi-hats and plinking keys.
"Honeydust" is the biggest surprise after all the darkness, and is unlike anything Of the Trees has tried his hand at. Kala lends his soulful vocals to the pluming, crystalline chimes and buzzing currents of bass. It's bright, uplifting, and emotive, settling far closer to the treetops than where we began the evergreen trek. The R&B/soul sensibilities here are somewhere I'd love to see Of the Trees return to.
The last vocal sample is from a highly emotional scene in the anime Cowboy Bebop, where bounty hunter Faye Valentine reflects on her life choices after watching a video she left for herself a child. "You're still me, but you're a newer version." Powerful.
"Stardust Lake" is a pretty, swirling epilogue. Sparse keys drift around as static, distant birds, and other subtle noises seem to quell and wind down as the journey has come to its meditative endpoint.
The "Tanglewood" EP strikes up so many feelings and textures in its seventeen minutes it's staggering. I can't imagine its emotional through-line working any better as a full LP, it concisely makes a ruminative statement while guiding you through the woods, and it stands some of the most intricate, layered electronic music we've heard all year.
---
Featured image: Shutter Finger