2017 might be the year of ODESZA. The group is fresh off the release of their third studio album, A Moment Apart, and just yesterday, announced to fans that their upcoming North American tour stops will feature a brand new show.
If you are unfamiliar with the group, one of their biggest complaints from fans is the fact that they rarely change up their sets. To be fair, this is not uncommon for most bands and musicians. However, in the world of electronic music, people tend to crave different sets from time to time.
The Seattle duo unveiled a reinvigorating show at Red Rocks this May, introducing their own drum-line, new visuals, and eight new songs (which all but 1 have released on the new album). This setup has been used by them at festivals and headlining shows since the Red Rocks two-day run in May.
Today, the group revealed that they had an "ALL NEW SHOW" and multiple surprises for their upcoming tour run. You can see the announcement below:
Only time will tell what this NEW show will look like, but if you are an ODESZA fan headed to any of their remaining 2017 tour stops, this has to excite you.
Peep their upcoming shows below, and follow us for all the latest music news from ODESZA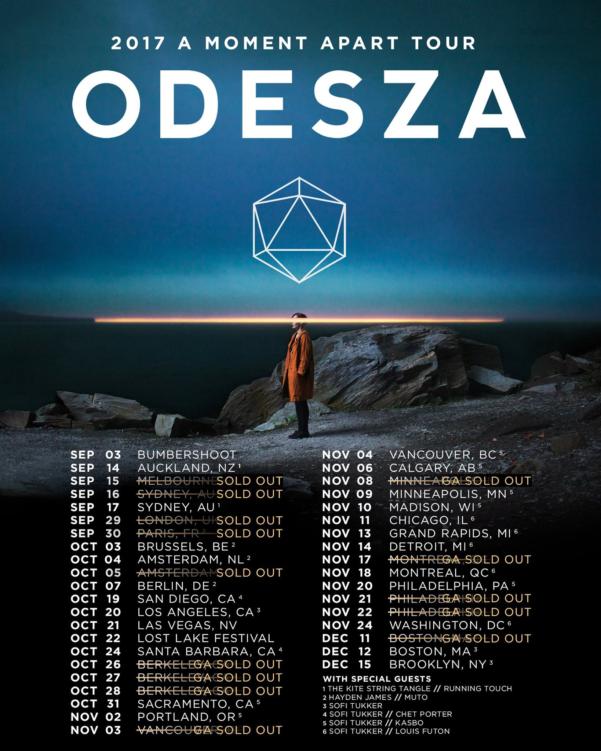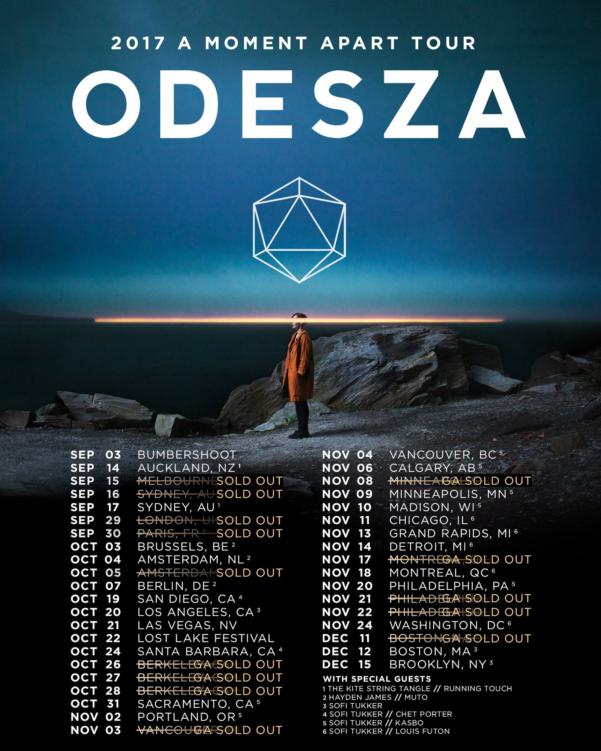 ---
Featured Photo: Peter Darnley-Stuart