Last week, ODESZA revealed a new weekly livestream series that would showcase different electronic artists, including those involved with their own label Foreign Family Collective. The series, titled Intermission Broadcast, opened up the gates to live chats from artists including ODESZA themselves.
During the premiere of this week's mix courtesy of Chet Porter, ODESZA popped in and out replying to comments, and Jai Wolf was even spotted in there too! BUT – this comment definitely caught the eye of ODESZA fans and those that attended last year's tropical destination festival, Sundara. They confirmed that Sundara will return in the future, and it will be "as special as the first."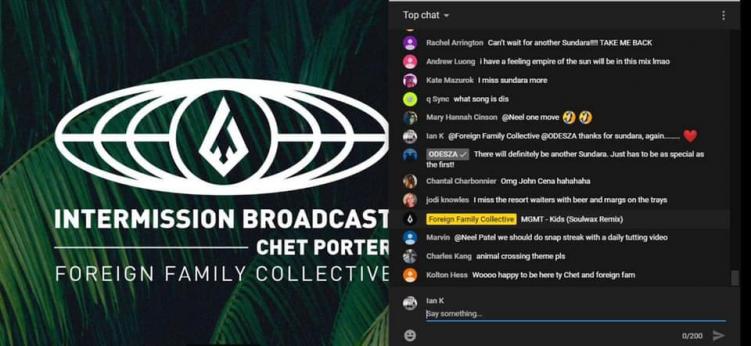 With all that's going on in the world, this was a boost of good news that we needed. And no, it's not an April Fool's joke!