Sundara fest has come and gone, and what an experience it truly was. For years, ODESZA fans continuously asked for a Foreign Family ODESZA-curated festival. This past weekend, the Seattle duo provided just what we needed: four days of music, amazing vibes, unique sets, and an overall experience that Foreign Family fans have never experienced before.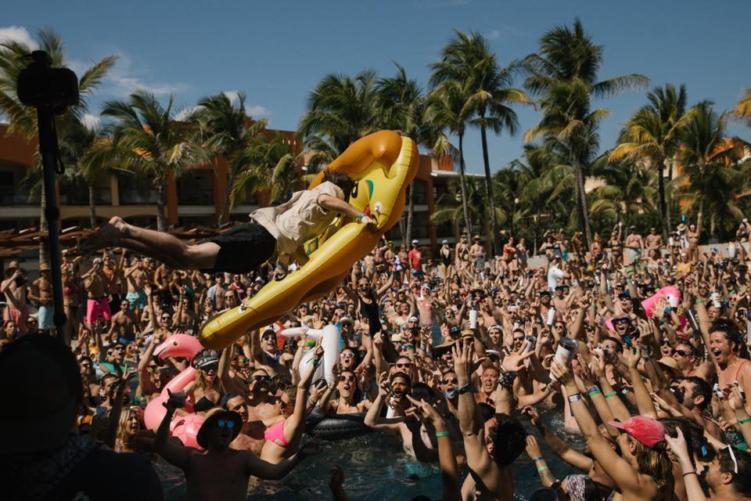 As a fan, I have stated on numerous occasions that a weekend with multiple ODESZA sets would be my biggest hope. Not only did we get that, we also got a yoga set, and a rambunctious pool party that saw Clayton and Harrison up close and personal with fans for over two hours.
The energy was electric all weekend, especially during ODESZA's close-out set on Saturday. Sundara felt like the culmination of years and years of hard work and growth all coming together in one epic weekend.
The ODESZA extended set saw a complete rework of the order of songs selected. Old classics such as "My Friends Never Die," "Something About You," "Sundara," and "Saola (Remix)" made their way back into the set list. New edits on "All We Need" and "Bloom" were also introduced, giving fans some unexpected surprises. Those that expected new ID's were disappointed, as none made their way into this special set.
While those people have a right to their opinion, let's be real here for a minute. Similar artists in dance music who host their own festival have made music for over a decade. Excision, Pretty Lights, Bassnectar, Phish, and Destructo are a few that come to mind. ODESZA has accomplished this in much less time, with far less music.
We asked for two nights at Red Rocks: we got it; asked for VIP's to be released: we got it; we asked for a Foreign Family curated festival: we got it! ODESZA continuously listens and caters to most of their fans needs and wants.
What is next for ODESZA?
Last October, we had the pleasure of chatting with ODESZA at the Voodoo Music & Arts Festival. We chatted mostly about Sundara Festival and the experience people were signing up for.
There was one very promising subject point we touched on: new music. Clayton stated that the group plans to head back to the studio in late 2019 to get started on new music. Their plan is to return to sounds from their past, a time when expectations were so high, and it was all about creating music from their hearts.
This is only the beginning! The journey is long and bright, and I can't wait to see what comes next.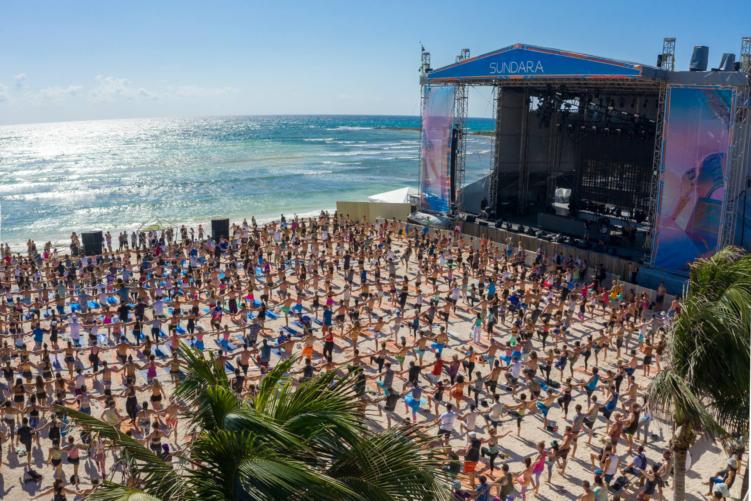 You can read our full interview from last October here, or check out the full setlist from Sundara fest + several videos featuring either new edits or the return of some classics!
---
1.) A Moment Apart intro
2.) Loyal
3.) My Friends Never Die
4.) White Lies / I Want You (mashup)
5.) All We Need (brand new mashup – dropped for the first time)
6.) Say My Name (live edit)
7.) Beat Connection – Saola (ODESZA remix)
8.) Locomotion (ODESZA Remix)
9.) Late Night
10.) Pretty Lights – One Day They'll Know (ODESZA Remix)
11.) Boy
12.) Higher Ground (Live w/Naomi wild)
13.) Everything At Your Feet (The Chamanas)
14.) La Ciudad
15.) Divide
16.) Line of Sight
17.) Meridian
18.) Koto (Vip)
19.) Memories that you Call (ODESZA Remix)
20.) iPlayYouListen (Live edit)
21.) Intro (Summer's Gone)
22.) How Did I Get Here / Always This Late (mashed up)
23.) Across the Room
24.) Bloom (brand new live edit – never played)

25.)
Don't Stop (live edit)
26.) Falls / Across the Room (mashed up)
27.) Hayden James – Something About You
(ODESZA remix)
28.) Sun Models
29.) Sundara (VIP)
30.) Corners of the Earth
31.) Kusanagi
32.) It's Only (live edit)
---
Featured Photo: Alive Coverage