Well, ODESZA's much anticipated two-night Red Rocks run is finally over. Although there is a feeling of sadness, it is only because we cannot relive such a legendary two nights over again. But wait… yes we can!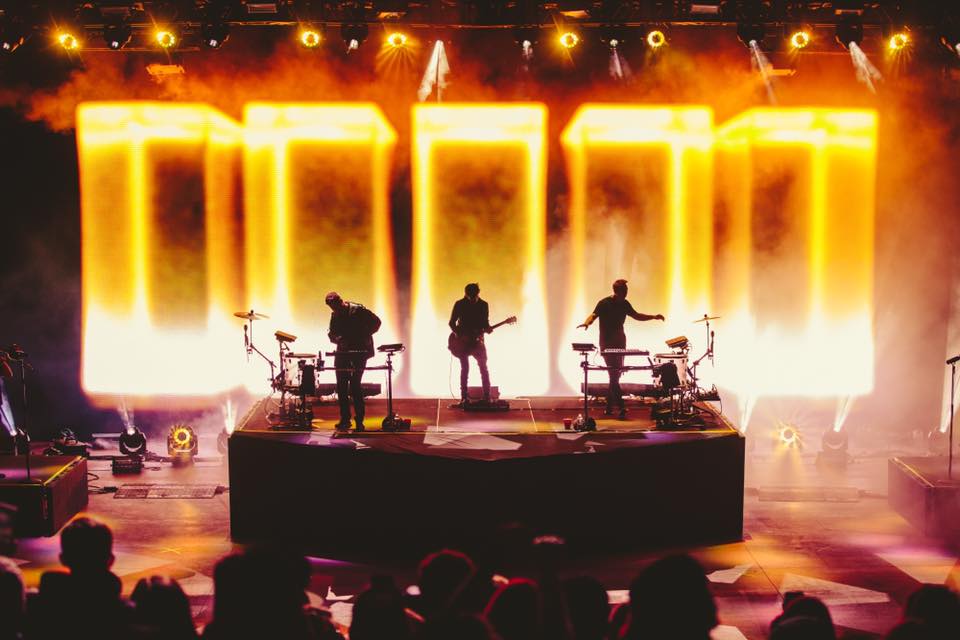 We have painstakingly collected and compiled this entire collection of videos paired with the full setlist. Sure, it won't quite be the same as being there, but it'll be close.
It's hard to put into words how special Red Rocks Amphitheater is. A perfect venue sitting thousands of feet up, overlooking the great city of Denver. The views, atmosphere, and production are truly second to none.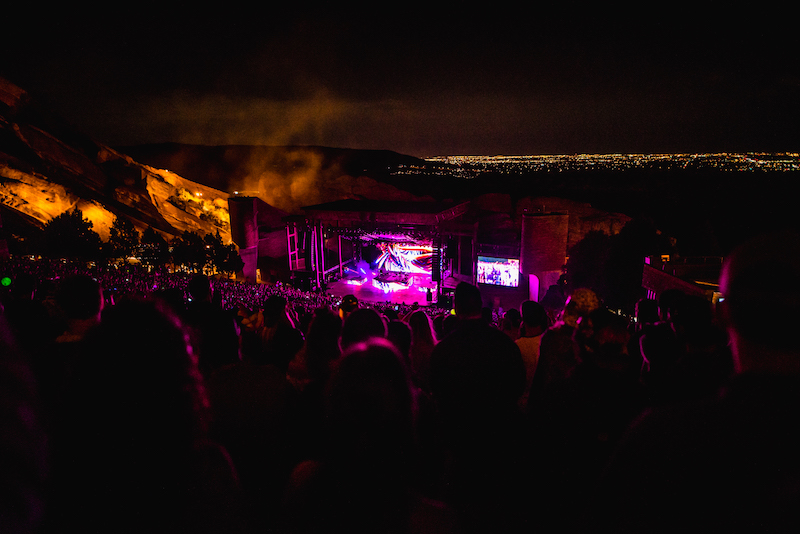 There may be some biased thoughts, but in this perfect setting, there is just something truly spectacular about ODESZA's music. It captures your whole body and soul. For me, every track takes me back to a previous journey. The duo has a way of creating a cinematic approach to their shows. They give off a larger than life vibe; one that is hard to replicate. ODESZA's two-day run marked my ninth and tenth time seeing the boys live, and I can honestly say this might be the best it's ever been.
I was absolutely blown away by the production levels. The addition of former STS9 lighting director, Saxton Waller, took the visual and lighting production to the next level. This was by far the best visuals I have ever seen the group produce. Every song has a unique and cinematic approach to production.
The synchronization of visuals, drums, horns, music, and lighting truly showed the groups evolution.
As far as new music is concerned, the duo dropped 8 new ID's off of their upcoming album. Each one ranging on multiple ends of the spectrum: heavy horns and drums to that indescribable indie sound fans love so much to an unreal remix of "Memories That You Call" that featured some of the hardest bass house you have ever heard coming from ODESZA.
Looking to the Future with ODESZA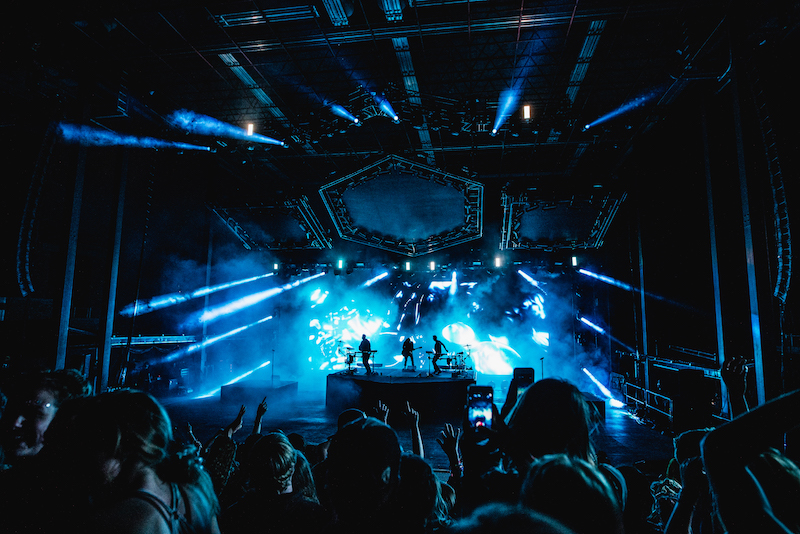 The biggest complaint about the group is their lack of new sets and new music but after watching two nights of what I consider to be rehearsed magic, this should squash those thoughts. Consider Red Rocks to be an audition for the group. The opportunity to take this project to the next level.
And while I do get the criticism, I also look to the future. True music, the music that will last for generations and generations should be cherished. In a day and age where tons of new music is flooding our airwaves every-week, it's time we learn to appreciate greatness. Appreciate the process, appreciate the craft, appreciate the art-form that is a truly a fantastic show and album.
For a group whose music has captured superfans all over the world, how do you transition from those classics into the unknown? How do you continue to capture fans who hold you so highly already? That truly is the question that most fans have been wondering. After these two shows, it is clear to see this group is destined to continue to capture minds and hearts all over the world.
The group ended both nights with a small intro to their classic album "Summer's Gone", and I am not sure there is a better way to describe what we all witnessed this weekend.
"You take a sound. Any sound. Record it and then change its nature by a multiplicity of operations. Record it at different speeds. Play it backwards. Add it to itself over and over again. You adjust filters, echoes, acoustic qualities. You combine segments of magnetic tape. By these means and many others, you can create sounds which no one has ever heard before…"
To create sounds, that no one has ever heard before. Sounds we will play until we are old in our beds, and memories that we will call on for a lifetime.
Now relive the magic with the full tracklist and videos to accompany it!
1.) ID – Intro
2.) "My Friends Never Die"
3.) Sia – "Big Girls Cry" (ODESZA Remix)
4.) "All We Need" Feat. Shy Girls
5.) "Today" (Live VIP Edit)
6.) "Say My Name"
7.) "Saola" (Live VIP Edit)
8.) "Late Night"
9.) Pretty Lights – "One Day They'll Know'" (ODESZA Remix)
10.) KiTheory – "Open Wound" (ODESZA Remix)
11.) ID
12.) "Bloom" Feat. Live Drumline
13.) Slow Magic – "Waited 4 U" (ODESZA Remix)
14.) ID – R&b Slow Jam
15.) "Line of Sight" (Live WYNNE performance)

16.) Porter Robinson – "Divinity" (ODESZA Remix)
17.) ID
18.) ID Feat. Live Drum Line
19.) "Memories That You Call" (Live Bass House Edit)
20.) ZHU – "Faded" (ODESZA Remix)
21.) "Keep Her Close"
22.) "If There's Time"
23.) "Kusanagi"
24.) Hayden James – "Something About You" (ODESZA Remix)
25.) "iPlayYouListen" Feat. Live Drum Line)
26.) "Sun Models" (Live VIP Edit)
*Encore*
27.) ID (Heavy Drums and Horns – Trap)
28.) Alex Adair – "Make You Feel Better" (ODESZA Remix)
29.) Intro (From Summer's Gone) *Video Below*
30.) "Always This Late" *overlaid with* "How Did I Get Here"
Video Credit: Festival Squad, Jessica Edwards, Cassie Peterinelli, Ryan Duncan, Jordan Taylors, Anthony weller
Photo Credit:
: Julian Bajsel 📸: Becca Wilbee