The Los Angeles based group NU Management, home to BONNIE X CLYDE, Nitti Gritti, Sam F, Morten, and Nonsens, is taking over Miami Music Week with four days of free parties located throughout South beach.
NU is welcoming over 30+ artists to the shores of Miami from March 19 until the start of Ultra Music Festival on March 23rd. While we know the hustle and bustle of Miami can take a toll on our wallets, NU is giving fans the opportunity for a FREE RSVP spot to all of their events. Get on it now before it fills up!
Let's dig right in and see what each day has to offer.
Monday March 19th "NU Hip Hop"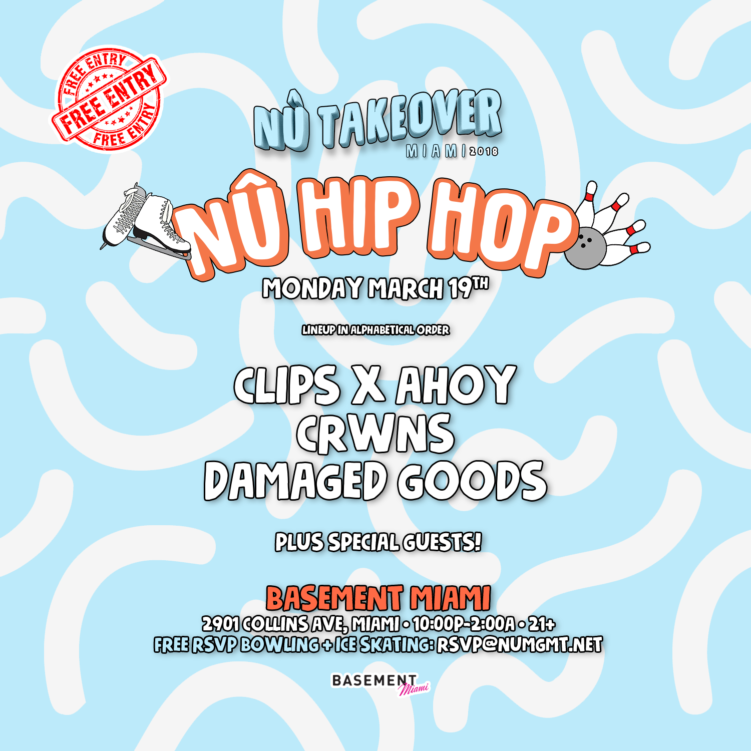 Located at Basement Miami, NU is kicking off the activities by hosting a Hip Hop party featuring CRWNS, Clips X Ahoy, and Damaged Goods. Free bowling and ice-skating is offered with an early RSVP >>>
Tuesday March 20th "NU Showcase"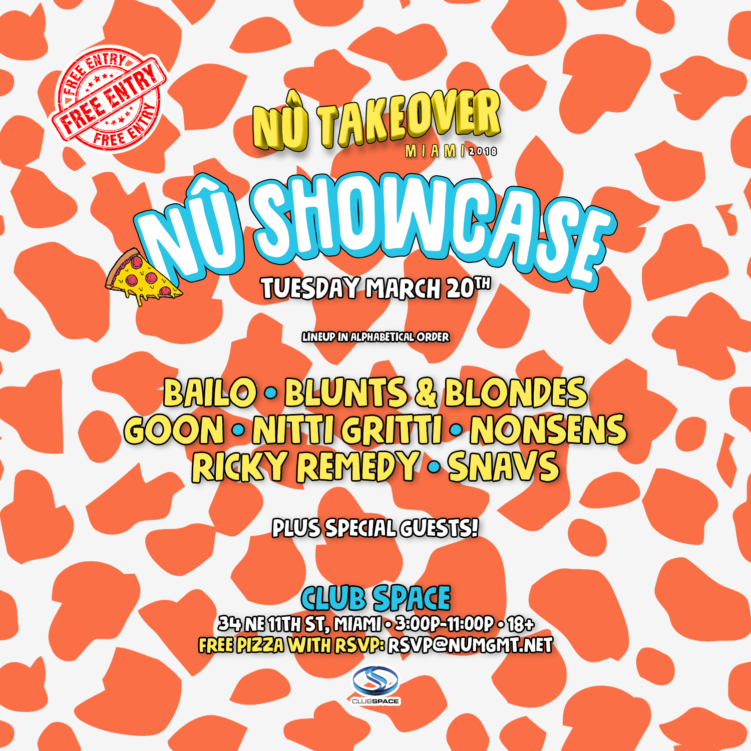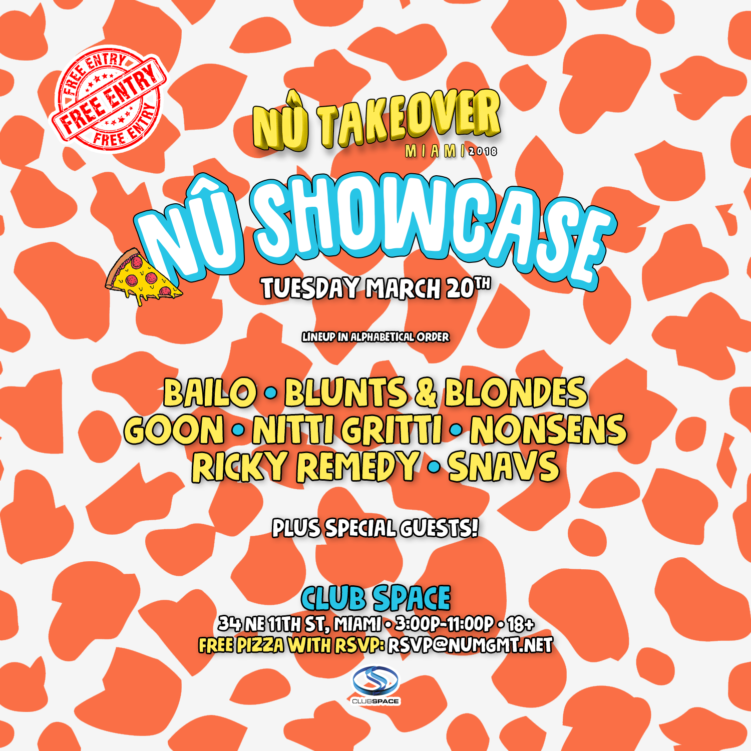 Directly following Monday's Hip Hop vibes, the NU team is hosting their official showcase from 3-11p at the world-famous Club Space. This event features some of bass music's rising stars: Blunts & Blondes, SNAVS, Ricky Remedy, and Nitti Gritti. RSVP gets you free pizza. Seriously, who doesn't love free pizza?
Wednesday March 21st "NU Chedda"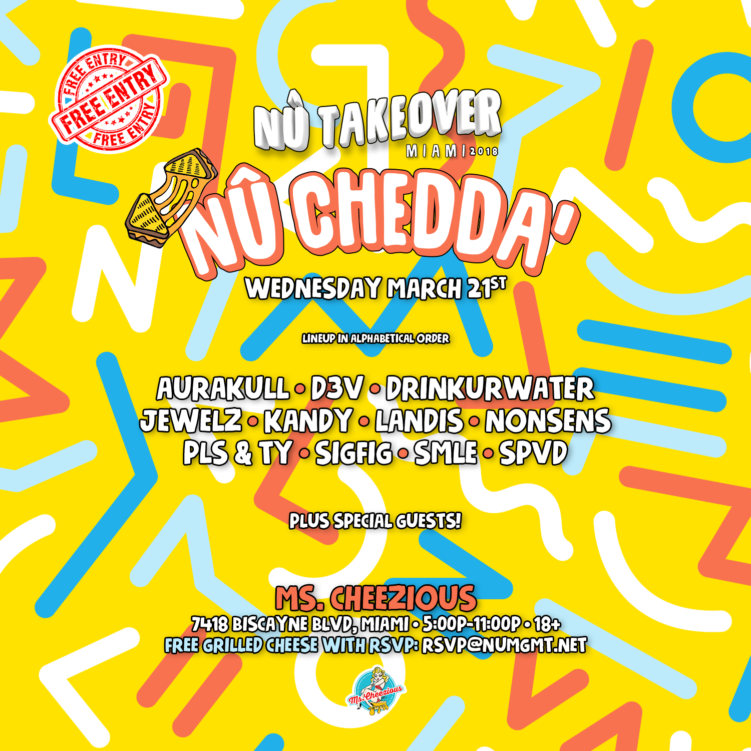 Nu Chedda has probably the best prize of them all: free grilled cheese WITH an early RSVP. The party is located at the popular restaurant Ms. Cheezious. Known for their elaborate cheese-filled sandwiches and hype marketing, Ms. Cheezious will host some prominent names in dance music: Jewelz, PLS & TY, and Smle.
Thursday March 22nd "NU Crew"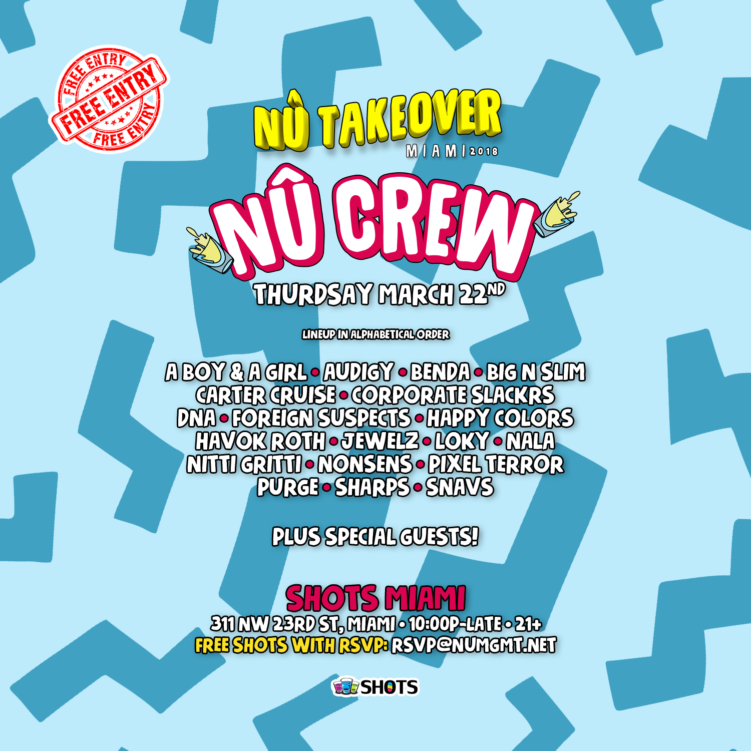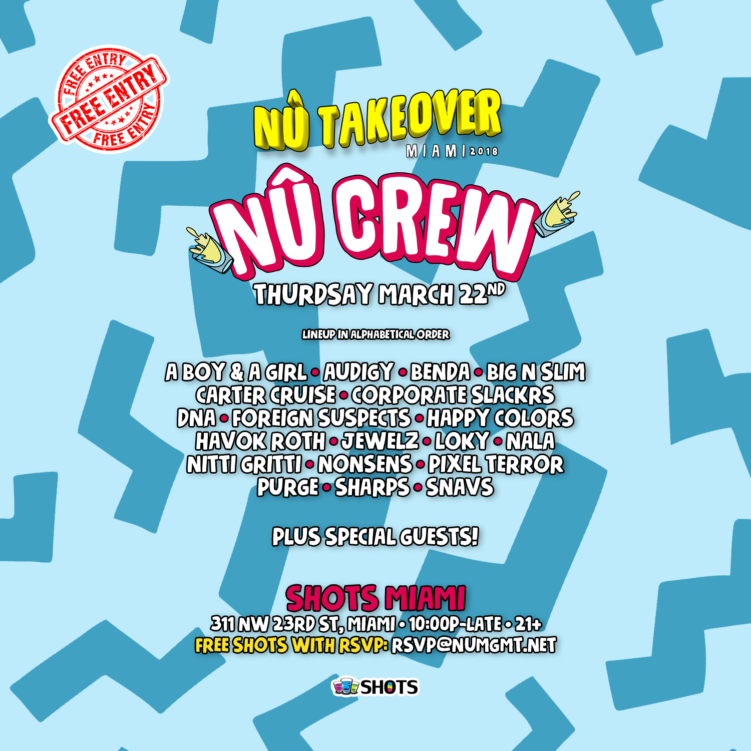 And finally, NU Crew, the last of the free parties, includes a stacked lineup. Purge, Carter Cruise, Havok Roth, Nitti Gritti, Nonsens, Pixel Terror, SNAVS, and tons more welcome fans to Shots Miami from 10:00 – late night. Free shots with RSVP fam.
So whether you're into bowling and ice skating, taking shots with the homies, gorging on some gourmet grilled cheese, or just chowing down on some pizza, all these parties are easily at your finger tips for Miami Music Week.
---