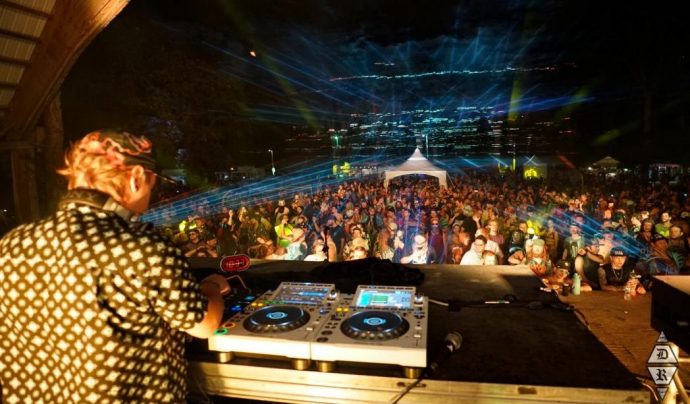 Originally scheduled for June 4th, 5th, and 6th of 2020 back before COVID hit, Infrasound like many other event teams had to scramble to figure out when they could continue their plans. Thinking it would be safe to reschedule just 3 months later in September, they would soon find out that it would be one whole year until they would be able to throw the event. Though, that didn't stop the regulars who attend this festival every year from aiding in creating a riveting experience for everyone involved. It's evident that it's more than just a festival going down in Harmony Park. It's a connection. It's a community. It's strangers becoming friends, becoming family. I believe that fully, just based off of the small "Family Reunion" Infrasound threw this past weekend.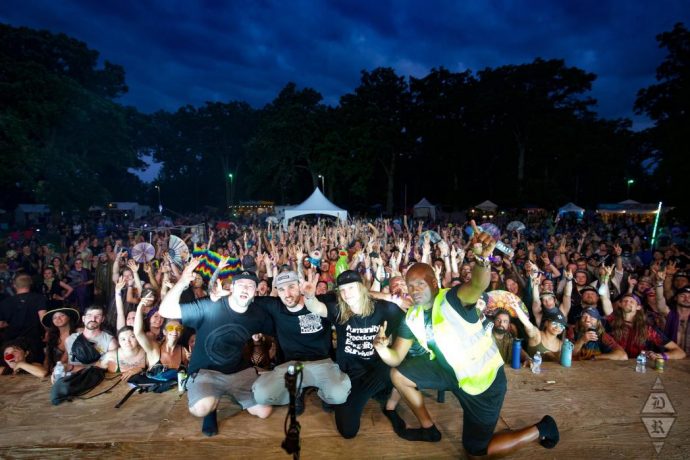 Although the venue was only allowing 25% capacity, campers were sure to fill up the grounds and make themselves right at home. Setting up their BBQ pits, tents, coolers, and of course air-couches, preparing for the festivities that lie ahead. The remarkably beautiful trees on the grounds at Harmony Park in Clarks Grove, MN truly set the ambiance that was needed to make such a great weekend. They also bailed us out from being scorched by the sun while dancing in front of the only main stage during the day. But that didn't stop us from getting blasted in the face by some galactic heat.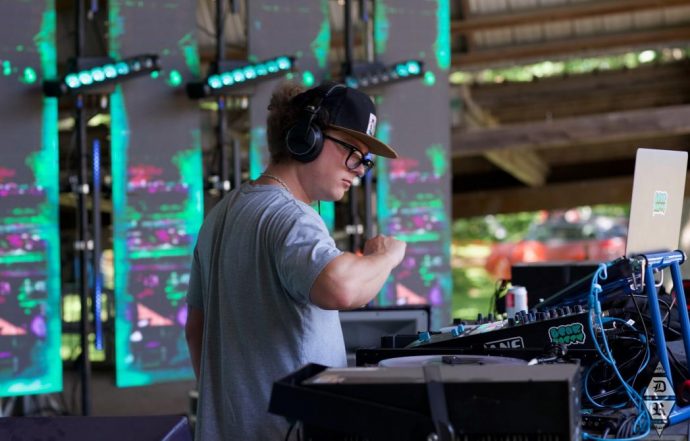 The lineup was legitimately stacked for this one. Artists like kLL sMTH, TRUTH, EPROM, BogTroTTer, Integrate and Beak Nasty just came out swinging at this Family Reunion. And that's not even close to listing all the insane acts that were performed that weekend. One of the highlights about this small caliber festy was getting to hangout with some of our favorite artists in the crowd whilst getting down and dirty listening to more of our favorite artists shred the decks. Without a doubt a great feeling. Especially when it's in front of Funktion One Sound that was generously provided by Subverted Entertainment. Due to a noise ordinance for the county, music at the main stage had to end at 1:00AM. But the Infrasound team had something up their sleeve to surprise the festival goers.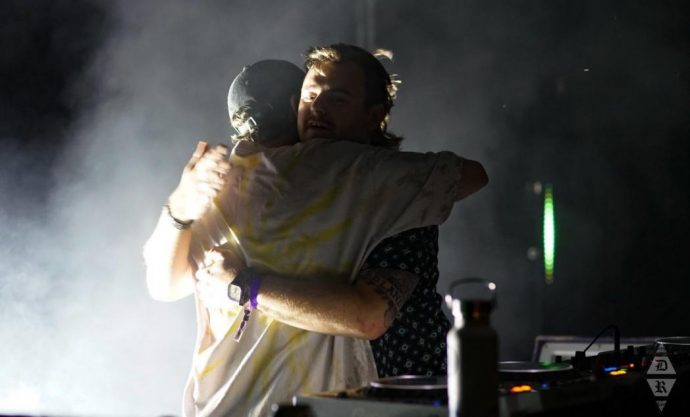 Once the main line up ended, everyone would head to the hangar to relish in bangers to be thrown at the Silent Disco. Using the infamous Pyramid Stage to really bring the Infrasound Reunion vibes. It was super dope to see that they used an open deck format. Bringing up some of the biggest artists attending as well as some upcoming artists soon to be heard by everyone. Members of Ganja White Night came out of nowhere, unannounced, slaying the crowd with some heavyweight drum and bass. There were rumors it would happen, but no one knew it would come to fruition. They even allowed multiple VJ's to randomly come up to display their visuals on the entirety of the hangar we were all gazing under. Extremely cool for the Infrasound team to let these guys get the opportunity to share their art.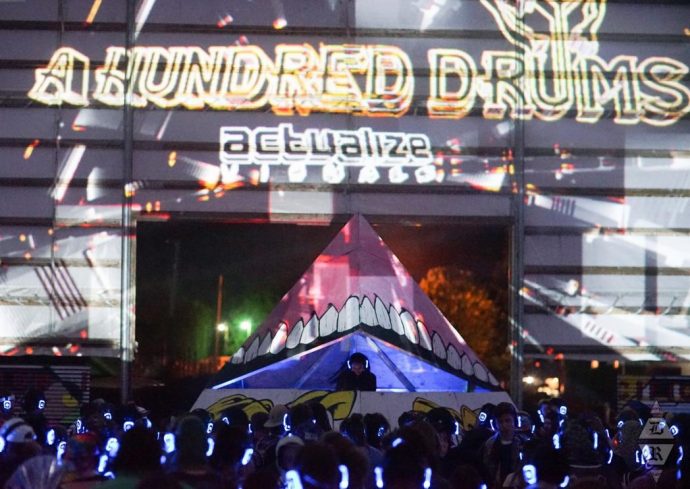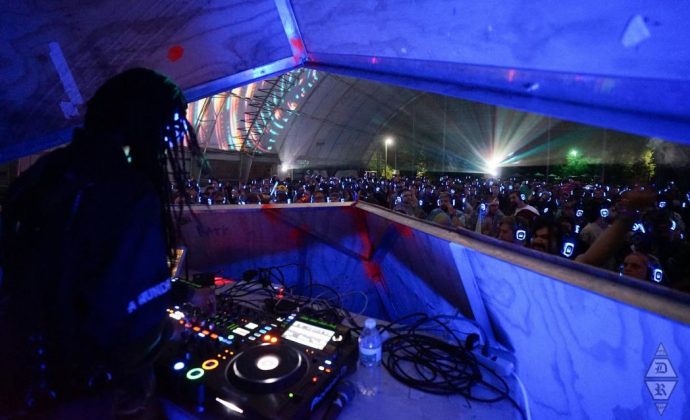 I believe I speak for everyone in attendance when I say that Infrasound Family Reunion was an outstanding festival to be a part of. Truly impressive effort by the staff, medical team, and security for creating a safe place for us to escape from reality for a bit. The swell of support all the artists show one another, along with their fans, is always something special to witness. Just in case you missed the festival this past weekend, don't stress because they have a full capacity event going down at the same venue on August 5th, 6th, and 7th-2021. You already know I got my ticket. Be sure to visit Infrasoundfestival.com to purchase yours, and come join us for a stellar weekend.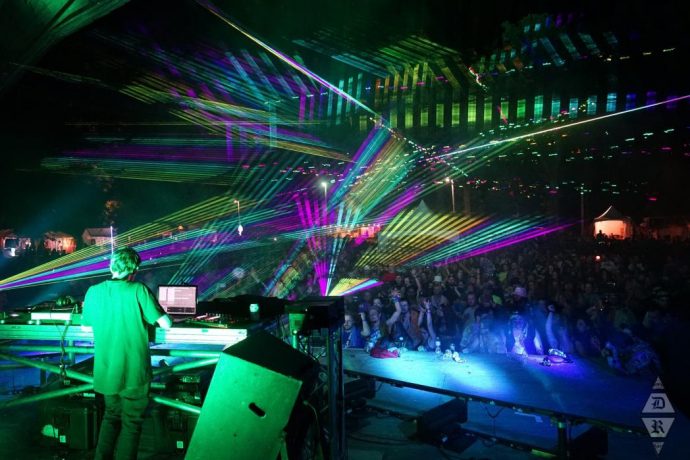 Photo Credit: Jake Lindsey– Digital Requiem Photography