NOKO is the newest indie-electronic sensation to captivate thousands. The LA-based duo entered the scene with a vengeance, releasing a series of remixes to popular tracks such as San Holo's "Lift Me From the Ground" and Madeon's "You're On." A couple months ago, they released their first original song, "Desert Bloom," which gave a peek into their EP, officially out everywhere today. The EP, titled Dawn, is a 5-track effort from the duo, and is simply the beginning for what's to come from the talented producers.
Give DAWN a listen below:
In collaboration with this EP release, River Beats had the opportunity to chat with NOKO about the new EP and a bit of their background. Check it out now!
River Beats: Hey guys! Would you like to introduce yourself to those checking this interview? & How old were you when you started getting into music/producing? 
JACK: "First up, want to say thanks for the support on this project.  I've been playing piano since I was about 7. That's what fuels a lot of our production, but I also play bass."
NOAH: "I'm self taught in the banjo (yes, that is right – the banjo), but we both seriously got into music production around the age of 19 and never looked back."
How did your paths cross to create music? Was it a generally "easy" route or did y'all experience some struggles along the way?
NOKO: We actually got introduced by a mutual friend who goes to USC. We instantly connected and started sending tracks back and forth to each other and really came up together in learning  production. We work in the music business – and it isn't an "easy" industry to say the least.
However, there is a mutual respect and love for our individual skill-sets we bring to the table as well as for one another, and that makes producing music together so "easy." 
Your first release EVER was a remix to San Holo's "Lift Me From the Ground." Why this remix as your first release ever?
NOKO: Honestly, we loved San Holo's debut album and we really connected a lot with it from a musical and production standpoint. The lyrics, although simple, really stuck with us and we hope we did right by the track. 
About a month ago, you guys dropped your first original release: "Desert Bloom." How was that feeling of dropping something completely original into the world?
JACK: Surreal, and that track especially because it felt so fresh to us. We literally wrote and produced that song in less than 48 hours because everything was just flowing so easily, sometimes it takes weeks, but that is just the creative process. We really felt like we were beginning to hoan in on the 'NOKO' sound.
NOKO: And on the 'NOKO' sound, we really wanted our first original to feel just that … original. We felt this track was different enough from anything out there it was a real statement.
And now you have an EP on dropping this week, congrats! How long was the creation process for DAWN?
JACK: […] In all honesty, it took us a couple months to physically write, produce, mix, and master all of it. But in reality, it's those years and long hours  of learning our tools and developing our skills that made this EP. But this is just the beginning of NOKO, and we have so much more music in the works.
Totally makes sense. It's a consistent evolution of learning and growing. What were some of the driving themes for the EP?
JACK: We obviously both love electronic music, but also have an affinity for cinematic music, especially the likes of Han Zimmer, John Williams, and Enione Morricone. Their music really sets a stage and tone but also always keeping the listener engage. We try to do attempt that but with are atmospheres, synths, and vocal chops. 
NOAH:  In terms of setting a stage, we both felt like each song in the EP kind of represented a different scenery and we both brainstormed what we saw for each track and brought that to our awesome graphic designer Tim, who created a different world and landscape for each song based on the music.  This makes for a true audio-visual experience into the world of NOKO.  
Starting off as a new producer duo can be intimidating. How did you both combat that feeling? Any tips for those looking to do the same?
JACK: It can be intimidating for sure, putting yourself out there is definitely strange, but people will commend you for doing it, regardless. For us, we both consistently are pushing each other and telling each other it's going to be ok, and having that person next to you seriously means a lot more than it might look. 
NOAH: We'd say in a duo situation just always push each other to be better and always reassure one another, but always keep learning and growing.  We both have a 'figure it out' attitude, in all aspects of life relaly, which we like to think attributes to our work ethic and the music making process. 
Any parting words of wisdom that you'd like to share with those reading this interview?
NOKO: If you find something you love, you'll never work a day in your life.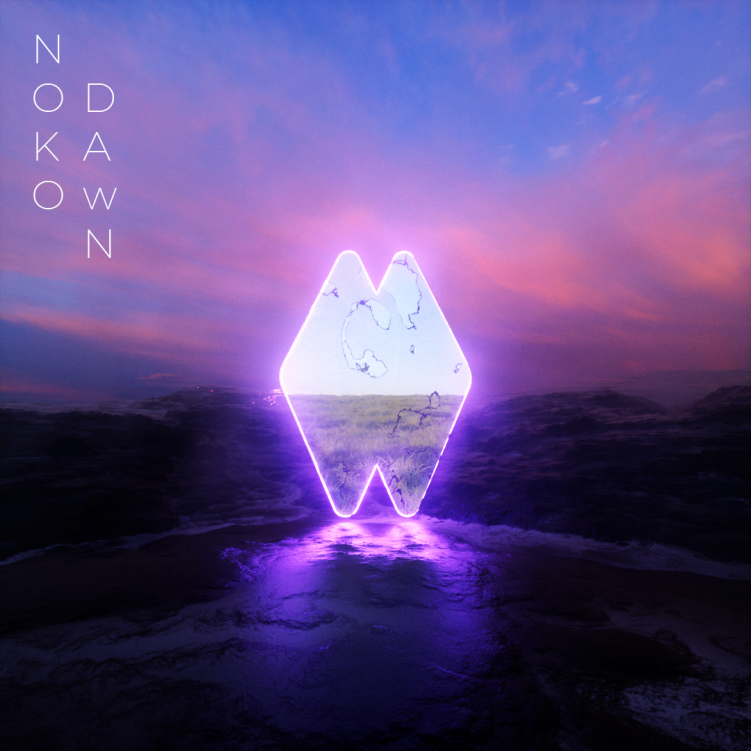 Featured image via artists.