As you probably heard this week, Gary Richards, AKA Destructo, the founder and creative mind behind HARD Events, abruptly left his position with the company after his contract was not renewed by HARD's parent firm: Live Nation.
Little information has been shared on the circumstances of Richard's departure from Live Nation. Both HARD and Live Nation have declined to comment on the matter.
The dance community has not taken kindly to the abrupt announcement. The news was particularly devastating to anyone who has fallen in love with HARD's events such as HOLY SHIP! and HARD summer. A large group of fans, known as #Shipfam, have already created a petition on Change.org to keep Gary involved with HARD and HOLY SHIP!.
While the petition has already garnered thousands of votes, today, the protests got even louder.
The hashtag #NoGaryNoShip is currently circulating on Twitter. Today during Richard's set at Hard Summer, a plane carrying a protest banner with #NoGaryNoShip flew over the event on both Saturday and Sunday for approximately 1 hour.
The protest was organized by the #Shipfam community. The plane and banner were paid for by donations from Shipfam all over the world. The group raised over $2100 dollars in less than 1 day. The support for Gary Richards has been insurmountable since the announcement went public.
You can see videos and picture of the banner below, and visit the Change.org page here to sign the petition in support of Gary Richards!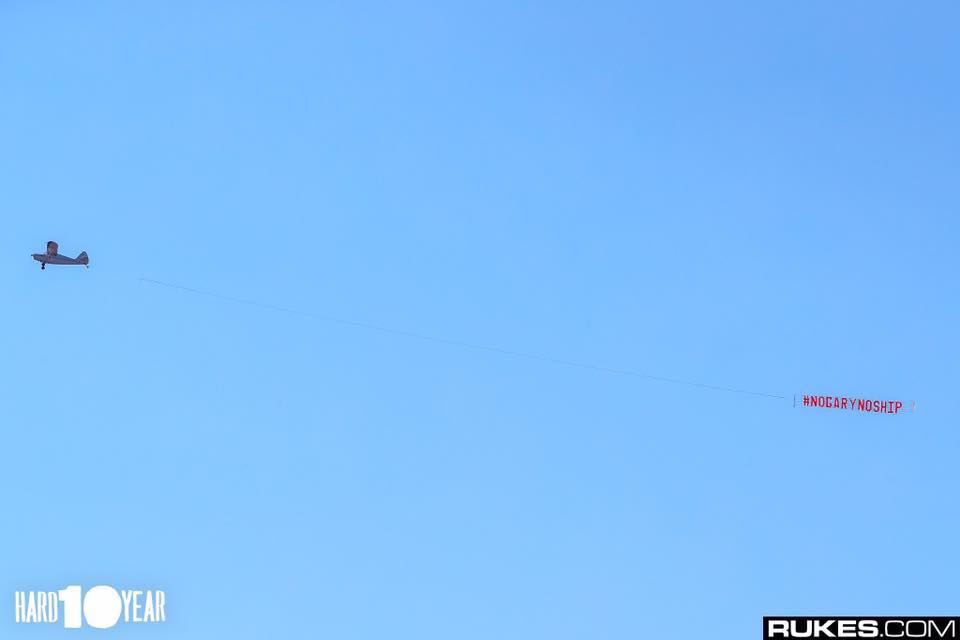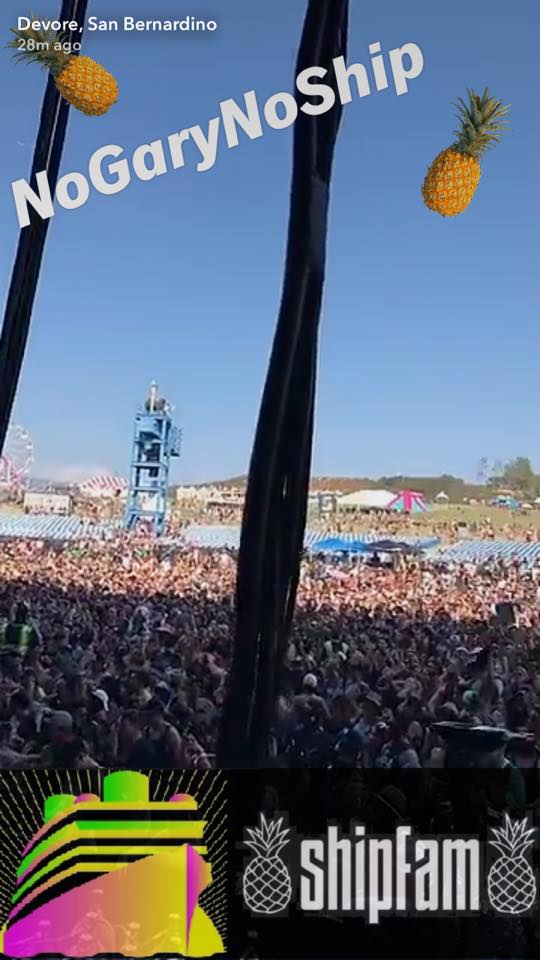 River Beats has been a huge supporter of both Gary Richards, HOLY SHIP!, and the Shipfam community. He is a true inspiration to us, and thousands of others. From everyone at River Beats, we thank and wish Richards the best of luck!
As for the future of HARD and HOLY SHIP!, Live Nation will keep control of events and shows, though it's uncertain who will take the reins of booking the events in the future.
📸: Rukes
📽: Lina Alf