Relentless Beats continue to elevate the pod experience after the Kayzo Doghouse & Adventure Club duality with their newest show: NGHTMRE at Rawhide Event Center! Featuring EPROM, Kai Wachi, Kompany, and SubDocta, fans can enjoy 2 nights of shows on October 23 & 24.
The "pod experience" entails a socially distanced evening of music in your own pod, which can be purchased for parties of five starting at $125. Each pod is 10 feet by 8 feet, and is distanced at least 6 feet from the party next to you. Concessions & merchandise will be available for purchase through a system that delivers directly to you!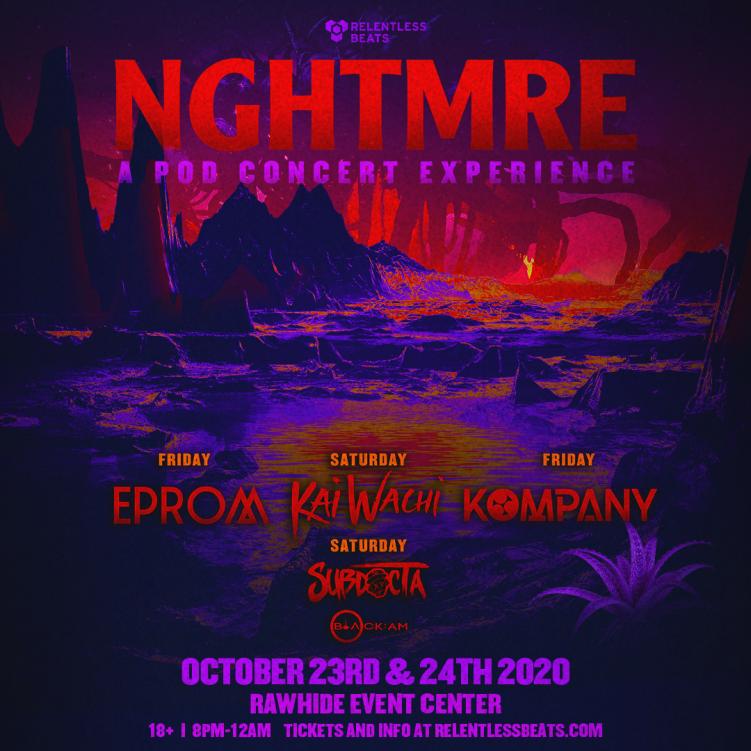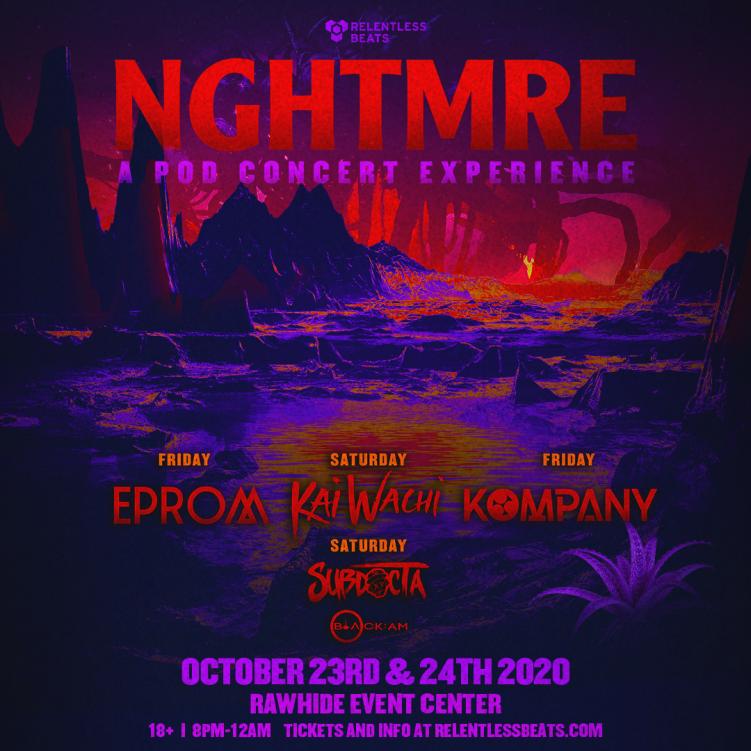 Featured image via Rukes.