The weather might be cooling down, but Freshly Picked Beats is still bringing the heat. Check out some of our favorite new releases, and stream the freshly updated playlist below!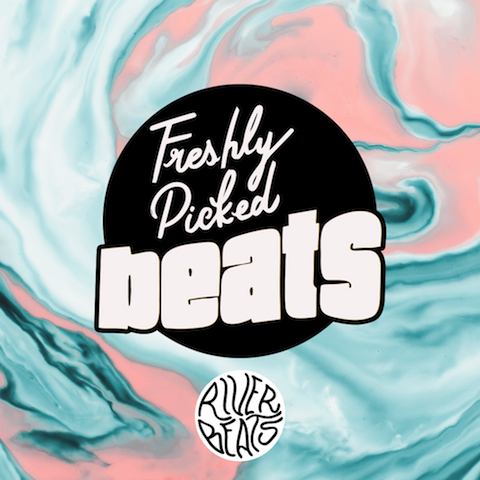 Pretty Lights – Rainbows & Waterfalls
Pretty Lights is back, and bringing the old-school funky vibes that we all fell in love with years ago. It's nostalgic and refreshing at the same time.
MGMT – Little Dark Age
MGMT's first single in four years does not disappoint. It's pure indie-synth-pop goodness, that's appropriately dark for this time of year.
Jane XØ – Let Me Down Easy
The mysterious producer/singer Jane XØ has a knack for creating catchy vocal-driven electronic tracks, and "Let Me Down Easy" is no exception. The collaboration with LöKii will have you singing along and dancing wherever you are.
MØ – When I Was Young
Our other favorite artist with an "Ø" in her name, MØ just released a surprise EP When I Was Young, and it is phenomenal. The lead single and title track, "When I Was Young" is a catchy, gypsy-funk tinged masterpiece, and one of the best solo tracks that she's released.
Walker & Royce – Can You Pass That?
Walker & Royce followed up their breakout single "Take Me To Your Leader" with a full LP Self Help on Dirtybird's label, and it's full of all the booty-shaking house music that you'd expect. While the whole record is amazing, "Can You Pass That?" is just way too fun not to feature on the playlist.
Minnesota – HiLow
Minnesota's newest release on Liquid Stranger's Wakaan label is bass music at its finest. Sometimes you need some heavy wobbles in your life, and Minnesota delivers without being overly aggressive.
Gramatik – Aymo
Gramatik's new EP Re:Coil, Pt. 1 is a genre-bending collection of globally influenced dance tracks, and "Aymo" is a perfect example of that impossible to define sound. The collaboration with Balkan Bump and Talib Kweli has strings, horns, hip-hop, and bass. It's an amalgam of sounds that fuse together perfectly. Confused? Just listen to the song.
These are just a few of the songs in the newest update to Freshly Picked Beats, so be sure to check out the playlist in its entirety below.
---
Featured Image: MØ Facebook page