Faceless, mysterious artists are a well-known phenomenon these days, especially in the music world. But the controversy surrounding the three-person pop group dubbed Terror Jr. is an interesting one. Flanked by Felix Snow, and David "Campa" Singer-Vine (formerly of The Cataracs), is the faceless Lisa Terror.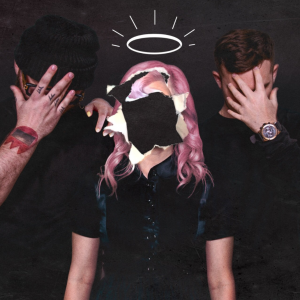 The journey to Bop City begins…
Terror Jr. appeared seemingly out of nowhere back in March 2016. Their song, "3 Strikes" was featured in Kylie Jenner's advert for her lip-gloss line which premiered that fateful Thursday. That very same day, the group made their first tweet, declaring themselves "Born", posted their first Instagram picture, and uploaded the aforementioned song to their newly created Soundcloud.
This, along with a handful of other potential clues, led fans and critics alike to speculate that Lisa Terror was actually Jenner herself. The theory circulated strongly for a while, but was dismissed by the band and Jenner.
Recently, another far more solid theory has surfaced that Lisa Terror is actually the singer Lisa Vitale.
Previously a member of the reggae rock group, the Orange Marsupials, Vitale's musical presence has been basically nonexistence. The appearance of her writing credits for Terror Jr. appear on Genius as well as on the ASCAP website for a number of songs.
According to a previous interview with L.A. Weekly, Terror Jr. is a special kind of project:
'"Terror Jr is what they refer to as their "social experiment. It's a puzzle, and we're gonna give out pieces with each song," Singer-Vine says."'
Terror Jr. is presently signed to the new collective, EFFESS, which Singer-Vine runs with Snow. The name itself is a play on Snow's initials and stands for "Every Fucking Feeling Equals Something Special". From Kiiara, to Gallant, to SZA, Rita Ora and more, Snow and Singer-Vine's combined experiences and skills are amplified when they work together and Terror Jr. is no exception.
Their sound is a fusion of dreamy yet sometimes darker dream-pop colored with plenty of references to drugs and sex, all laid over bright synths and and occasional heavy bass work with plenty of saccharine autotuning to top it all off. The imagery they employ to accompany their albums is quite fascinating.
Uniquely, they are using imagery filled with innocent nostalgia and mix it with aspects of horror and gore.
The group's first EP, Bop City, was released on October 21, 2016. While the singles released before it attracted many new listeners to the trio's unique sound, the debut EP didn't chart in any major way despite receiving a ton of hype from the pop side of social media.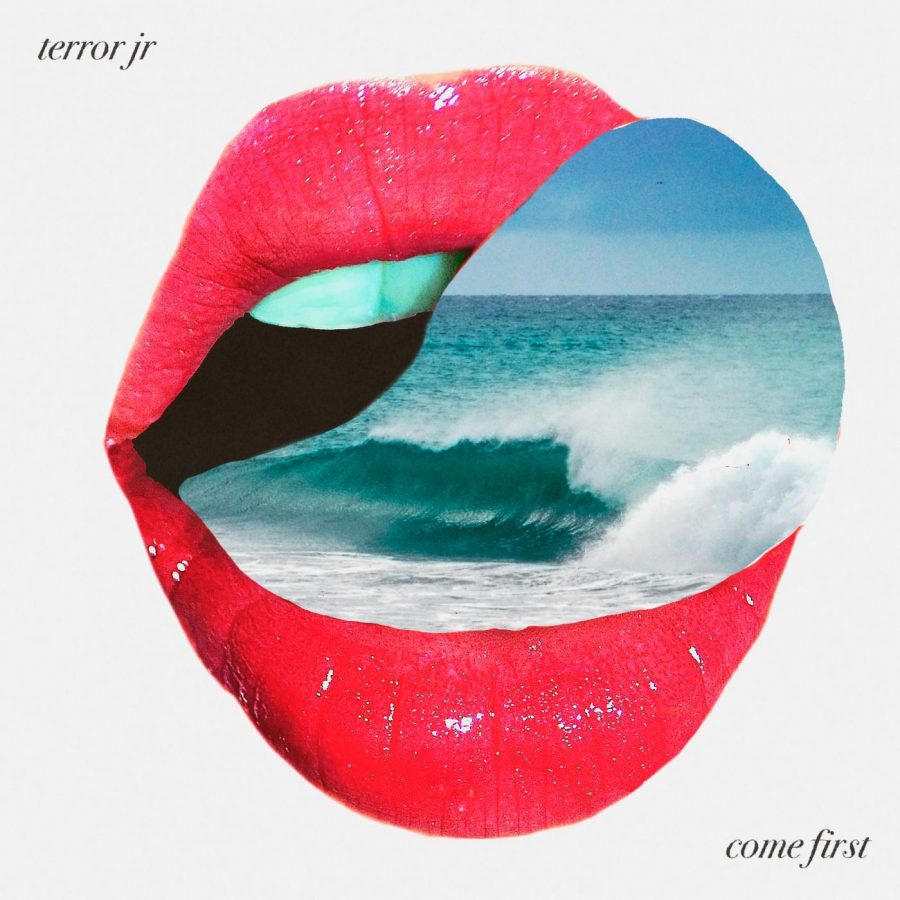 It still garnered hundreds of thousands of listens on various outlets with one of their most popular songs "Come First" currently sitting at 1.8 million plays on SoundCloud. This song in particular is noted as one of the group's major steps into feminist-lite territory, with lyrics that tout the importance of self worth.
Further examples of their lyrical steps into the "purposeful pop" movement also include one of their newer songs, "Caramel", parts of which can be read as a response to our treacherous political climate, reflecting the threat to women's healthcare wrought by Trumpcare.
This aspect of their music is refreshing in a world where pop is assumed to be completely bright, happy, and superficial as hell.
Following their EP release came a slew of remixes from producers like Ryan Ribeck, Vasco, and Kid Froopy, as well as a Felix Snow mix that featured rappers Father, and Lil B.
Now, the group has released their second EP, which they have said is part of a trilogy. Titled Bop City 2, the album embodies many of the same sounds and ideals as the last, with the nearly cloyingly sweet sounding vocals and airy melodies, with undertones of feminism and sex-positivity, as well as the ever-ubiquitous drug usage.
But at nearly double the length of their first EP, the sound feels much more realized in this release. Along with Singer-Vine and Snow on production, this album also includes work from Lincoln Jesser and Kid Froopy.
It will be interesting to see what Terror Jr. does next, and if the front woman will ever reveal herself, even though it seems as if whoever is behind this is having quite a bit of fun still being somewhat anonymous at the preset time.
Give Terror Jr.'s new album a listen below and let us know: is it a bop… or not?
---
All images from