As of Friday morning, UK producer Mura Masa finally released his debut album, and the LP is stacked with guest features from icons like Desiigner, Charli XCX, A$AP Rocky, and more. Now it's time to find out if the 21-year-old producer's self-titled debut lives up to all this hype.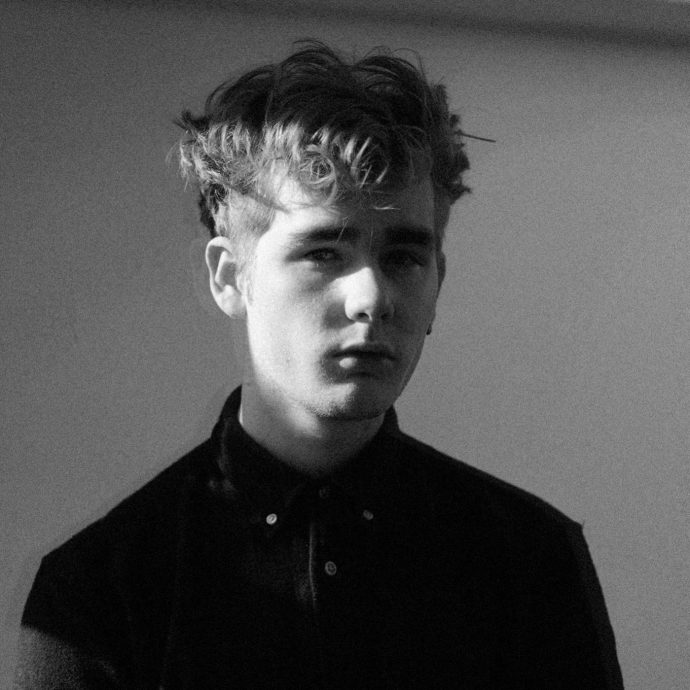 Mura Masa crafts a refreshingly original, sonic representation of the reality we all experience as young adults. It is imperfect and confusing. It is surprising, energizing, and–at times–just really damn cool.
It is an honest, accurate depiction of the emotions, the experiences, the ups, and the downs of being a 21-year-old. It is just 46 minutes of controlled chaos, and that's not a complaint.
"It's a mess, but it's dope."Lauren Blouin, Staff Writer
Four staff writers from River Beats celebrate this highly-anticipated release with a "special edition" album review. To guide you through the 13-track LP, Lauren Blouin, Don Baudin, Chris Hoglund, and Tyler Kraften share their initial reactions, favorite songs, criticisms, and more.
Read their track-by-track breakdown of the self-titled LP below…
---
1. "Messy Love"
Lauren: "I love that Mura Masa chose this song to start the album. It's soulful and oozes the vibe that is so instantly recognizable as the Mura Masa sound. I have never met a song with groovy synthesizers that I didn't like, and 'Messy Love' is no different."
Don: "He quickly brings in a catchy melody, but the glide/portamento allowing the synths to slide in pitch between notes is what really caught my attention. I'm a sucker for auto-tuned vocals. It fit well within the catchy melody introduced at the beginning of the song.
I did not stop dancing in my chair for even a moment of the song, and I'm still humming along as I'm writing this. Excellent opening track!"

---
2."Nuggets (feat. Bonzai)"
Chris: "This song is honestly really silly, and I'm so here for it. It wouldn't be a dope hip-hop/electronic album without at least one ridiculous drug anthem."
Lauren: "I wasn't really into this song when I first listened, but it definitely grew on me after another spin. It's a great party tune, and Bonzai kills it. It's a refreshing change of pace compared to what you'd typically expect to hear from Mura Masa."
---
3. "Love$ick (feat. A$AP Rocky)"
Tyler Kraften: "I'm a bit wary of any bedroom producer with a unique sound, who begins to transverse into rap/hip-hop. Considering the state of commercial hip-hop today, I figure it could go one of two ways.
Either phone it in with cookie cutter "mumble rappers," or with a quasi-conscious rapper singing a summer jam (think, Nas – "Oochie Wally"). Luckily on "Love$ick," it's the latter…even if A$AP Rocky is singing an ode to Lana Del Rey."
---
4. "1 Night (feat. Charli XCX)"
Chris: "The transition into song is seamless. I'm honestly surprised that I don't hear more of this song, or even remixes of it, when I go out. I feel like "1 Night" has all the makings of a pop anthem.
The harp's broken chords are actually my favorite part of this banger. Charli XCX brings so much energy, and her distinct vocals mesh really well with Mura Masa's production on the track."
---
5. "All Around The World (feat. Desiigner)"
Tyler: "Just moments after I applaud Mura Masa for picking a mainstream rapper who is palatable and semi-lyrical, he goes and gets Desiigner. You can always count on Desiigner to mumble your standard, "I'm a touring rapper hitting up all the girls on all the tour stops" mumbles. Well, when he's not still dropping timely, meta references to 'Panda'."
Lauren: "Mura Masa clearly knows how to work the "middle ground" between hip-hop and electronic music. "All Around The World" showcases how Mura can transition into hip-hop while still staying true to his individual style.
A lot of electronic producers dabble in the crossover between future bass and hip-hop, but Mura Masa constantly impresses with his flawless ability to mesh the two genres together."
---
6. "give me The ground"
Chris: "I know that Mura Masa counts James Blake as one of his biggest musical influences, and that really shines through on this track. It seamlessly transports listeners from the hip-hop/rap sound on "All Around The World" to the more R&B/indie/electronic sounds that gave Mura his roots to begin with."
Don: "I'm really enjoying the imagery on this track. It sounds like I'm listening to some older folk rock music, but with the auto-tune of a Kanye album. Short and sweet, I love this track."
---
7. "What If I Go?" – Mura Masa & Bonzai
Chris:" I absolutely love this track. I'd play this for my friends who don't love electronic music. It's just indisputably good–a bright and energetic love song. I love the lyrics, and the imagery is perfect on this one.
It occurs to me now that I have no idea who Bonzai is, but her vocals are the focal point of this entire track. As much as I love Mura Masa, I'm going to check out Bonzai and her music as soon as I'm done listening to this, actually."
Lauren: "This is my favorite song on the album. It's so damn good."
8. "Firefly (feat. Nao)"
Don: "His use of multiple instrumental layers is so pleasing to my ears, and the bed squeak is hilarious. Another track that I simply cannot find any reasons not to like."
Chris: "Hands down, this is my favorite track off the album."
"If there's one thing I can't get enough of, it's really smooth electronic production with flawless contemporary R&B vocals. Once again, I love the combination of synths and harps on this track."
---
9. "NOTHING ELSE! (feat. Jamie Lidell)"
Lauren: "It's a great song, but I feel like this part of the album just kinda fell off. I do like that he's trying something new, and I genuinely like these last songs.
It's that the previous tracks flow so well together which forces you to feel the stark contrast within the album's remaining songs. It's unfortunate because it distracts from how critically good these songs actually are."
---
10. "helpline (feat. Tom Tripp)"
Tyler: "Another change of pace within the album, 'helpline' showcases Mura Masa's versatility. There is this interesting juxtaposition between energetic production and Tripp's laid-back vocals."
Don: "That bassline is slick! I'm really enjoying the way that Tom Tripp's vocals sit within the song. I'm nodding my head to every beat, and overall it just has really nice energy."
---
11. "Second 2 None (feat. Christine and the Queens)"
Don: "Now, this is that Mura Masa sound I'm so familiar with. Whatever Alex [Mura Masa] did with that drum fill right before the chorus, it ended up being a great introduction to the track. I have personally enjoyed every vocalist featured on this album, and Christine and the Queens' efforts here are no exception."
Chris: "I feel like it doesn't really go anywhere. The instrumentation is clearly experimental, but it may be too experimental for me. I find the vocals from Christine and the Queens to be jarring compared to the album's other features."
---
12. "Who Is It Gonna B (feat. A.K. Paul)"
Chris: "This track reminds me of something that could have been on Jamie xx's In Colour album. There is a natural, steady buildup of energy throughout this track. It has a sentimental quality to it, and I love the guitar on here."
Don: "This one takes the cake for being my favorite track on the album."
"The chorus was much more progressive than I expected. The vocals and melody really build and put anyone listening in a mesmerizing trance. The track is capable of invoking a lot of emotion. I salute both A.K. Paul and Mura Masa for this collaboration."
Lauren: "This song is money. I love this side of Mura Masa, and I would love to hear more music like this from him in the future."
---
13. "Blu (feat. Damon Albarn)"
Tyler: "Choosing Damon Albarn–from Blur and Gorillaz–to provide vocals was a great fit. I feel that "Blu" truly captures Mura Masa's spectrum of emotions, as he showcases the darker emotions hiding beneath his brighter, more joyful jams. The harps are a great touch melodically and metaphorically, too. It's easy to tell why the harp is one of Mura Masa's favorite instruments."
---
Which track from Mura Masa is your favorite?
---