With the release of Movement Detroit's lineup today, social media has (naturally) expressed their opinions and concerns. With that being said, LOTS of people claimed that the Movement team "sold out". Artists such as Diplo, Mija, REZZ, and Too Short proved to be the biggest concerns on the lineup.
Typically after lineup announcements, artists share the lineup poster saying they are playing so and so festival. After this lineup announcement today, artists took to replying back to Twitter users who expressed distaste over the artist choices.
What began the whole spat?
This tweet via user FrankieCarbone9.
Can't wait 4 @MovementDetroit America's best techno festival w hacks @diplo @hi_mija @OfficialRezz @TooShort🤦🏻‍♂️ edm 🙅🏻‍♂️ #MovementDetroit

— frankiecarbone (@frankiecarbone9) January 24, 2018
Check out the reply tweets back via Diplo and Mija:
I'm so glad this barback is safe guarding America's techno scene . Pray you don't poison my vodka soda when I see you backstage 🍹

— dip (@diplo) January 24, 2018
this is my third year playing, catch up😌 https://t.co/bPHdTl1sww

— mija (@hi_mija) January 24, 2018
She's not a producer so your argument is invalid. It's not what you know it's who you blow.

— frankiecarbone (@frankiecarbone9) January 25, 2018
Seriously, f*ck this guy. Popular electronic music photographer Rukes even joined in after the the condescending comments towards Mija:
TFW you can't go to your favorite music festival because some artists you don't like might interrupt the flow of your silent crying masturbation session in the back of the tent. https://t.co/HrEdt2sW8D

— Rukes (@rukes) January 25, 2018
This guy singlehandedly got his ass handed to him by multiple top-tier producers, artists, and friends. Maybe he will think twice before attacking a lineup, and personally attacking and tagging the artists themselves.
View the entire lineup here: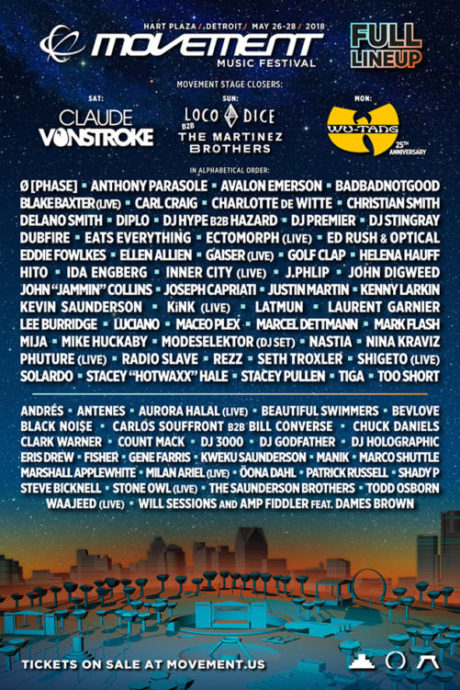 Featured photo via Douglas Wojciechowski