Moon Boots keeps the legacy of disco and Chicago dance music alive. Over the years, the Brooklyn-based DJ and producer has steadily gained a dedicated, almost fervent fanbase. For anyone following his career trajectory, it comes as no surprise.
What is it about Moon Boots that inspires such adulation?
It begins with his DJ sets, the crux of any dance artist's identity.
In any given club setting, his ability to work the room into a feverish state is unmatched.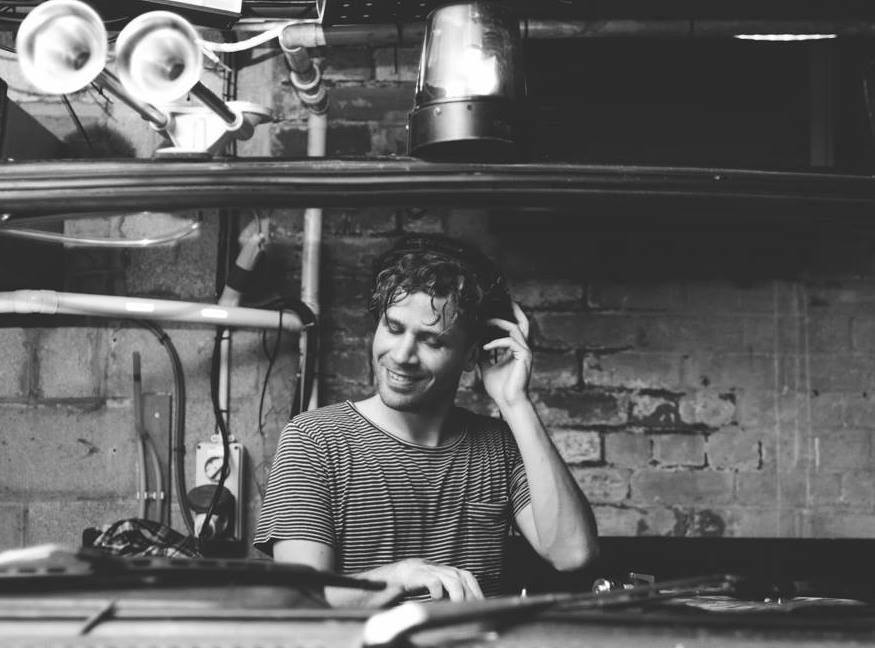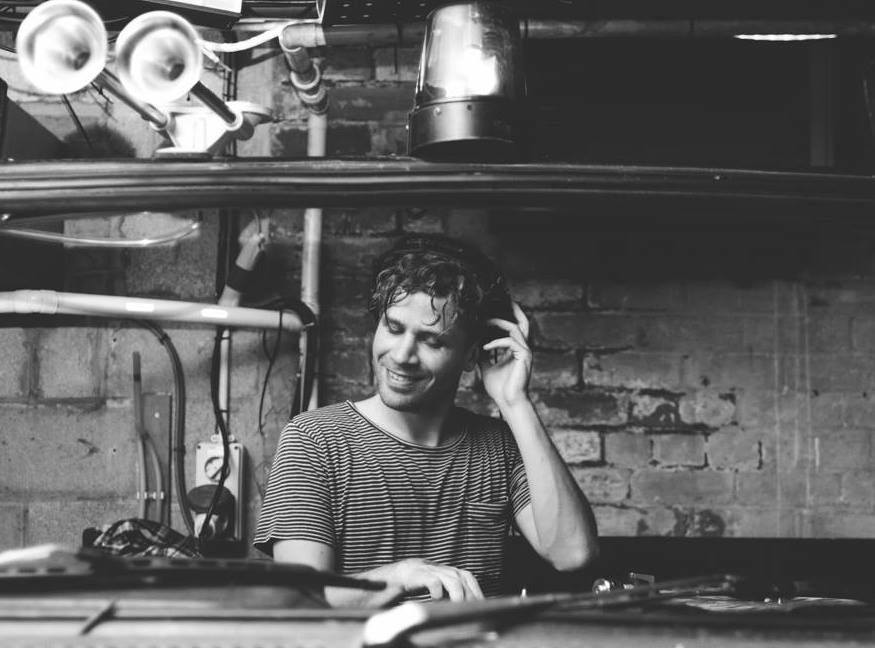 But his track selections aren't just hollow party tunes. A Moon Boots set evokes the full spectrum of emotions, from a blissful state of serenity to an infectious desire to move.
An especially memorable show took place in Dallas during the summer of 2016, only two days after the shootings that left the city, and the entire country in a state of shock. There was a palpable sense of tension and unease throughout the city.
It is precisely during such times of uncertainty that the dance floor can be a place of solace. Moon Boots seemed to have a keen understanding of this role. As he played one uplifting track after another to a packed venue, revelers frequently broke out into cheers and applause.
A DJ's ability to uplift a crowd, not just compel them to dance, is a rare trait that hearkens back to the era when house music first originated.
In addition to DJing, Moon Boots also has a diligent work ethic in the studio.
Initial productions released via French Express are characteristically upbeat, and often incorporate soulful vocal samples. Remixes tend to have an ethereal quality, such as his take on Justin Jay's "Climbing Trees" and Elohim's "Xanax".
To add to an expansive catalog of original singles and remixes, Moon Boots will release his debut album First Landing towards the end of the summer via Anjunadeep.
Prior to releasing an upcoming single from First Landing, Moon Boots took some time to share some perspectives on his creative process and development as an artist. Here's what he had to say…
---
Anjunadeep has hinted at an August release for your debut album First Landing. So to start, yea or nay – are the rumors true?
"You've done your homework! Yes it's all true."
You've also hinted via social media that "Power" may be your next single. It's such an emotionally moving track – the somber chords and Black Gatsby's vocals convey so much. What inspired it?
"The next single is called 'Keep The Faith' but I'm glad 'Power' resonated with you so strongly. It will be on the album. ;)"
"The truth is, Black Gatsby and I went into the studio together for another track which I thought was going to be a single. That song didn't go anywhere. Once he started singing over the instrumental that became 'Power' I got goosebumps all over. That instrumental was originally called 'Lonely Hearts Club' — I wrote it on Valentine's Day a couple years ago sitting alone in the studio. The biggest influences on the music are French house and Fleetwood Mac, along with bits of 80's R&B and things like Jamie XX."
"I was concerned that it didn't have an obvious chorus the way you're supposed to have one, but D'Angelo (Black Gatsby) made it work so beautifully. I didn't realize until the session that he'd grown up singing Gospel in church. He came up with these gospel-inspired ideas for harmonies and I just sat back and let him rip. It was a very easy session for me and I don't want to take too much credit because he really nailed it."
Jamming with @Nic_Hanson. New single out Tuesday 6/27. Keep The Faith 🙏🏼🙏🏽🙏🏾 pic.twitter.com/kg2wHpCtyi

— Moon Boots (@MoonBootsMusic) June 23, 2017
An acoustic excerpt from upcoming single "Keep the Faith". Footage courtesy of Moon Boots.
[Author's note: "Keep the Faith" and "Power" can be found on Lovecast Episode 165. The former is the opening track of the mix, while the latter is the closing track.]
So far the tracks from First Landing sound noticeably darker than earlier releases you did with record label French Express. Is this gradual departure from poppy, happy, upbeat tunes a direction you intend to keep going towards for future productions?
"Some of them are darker but hopefully not all of them! I still stand by everything I put out on French Express. I've never tried to light a match to the sound of my older tracks but inevitably you evolve. I guess I'm comfortable putting out darker-sounding tracks now whereas before I would've been self-conscious about it. This is all a long-winded way of saying that I'm not done making happy music; I don't plan on wearing all black for the rest of my life!"
In recent shows, you've been incorporating the keyboard into your sets. What made you decide to do so? Will it be a staple for future shows?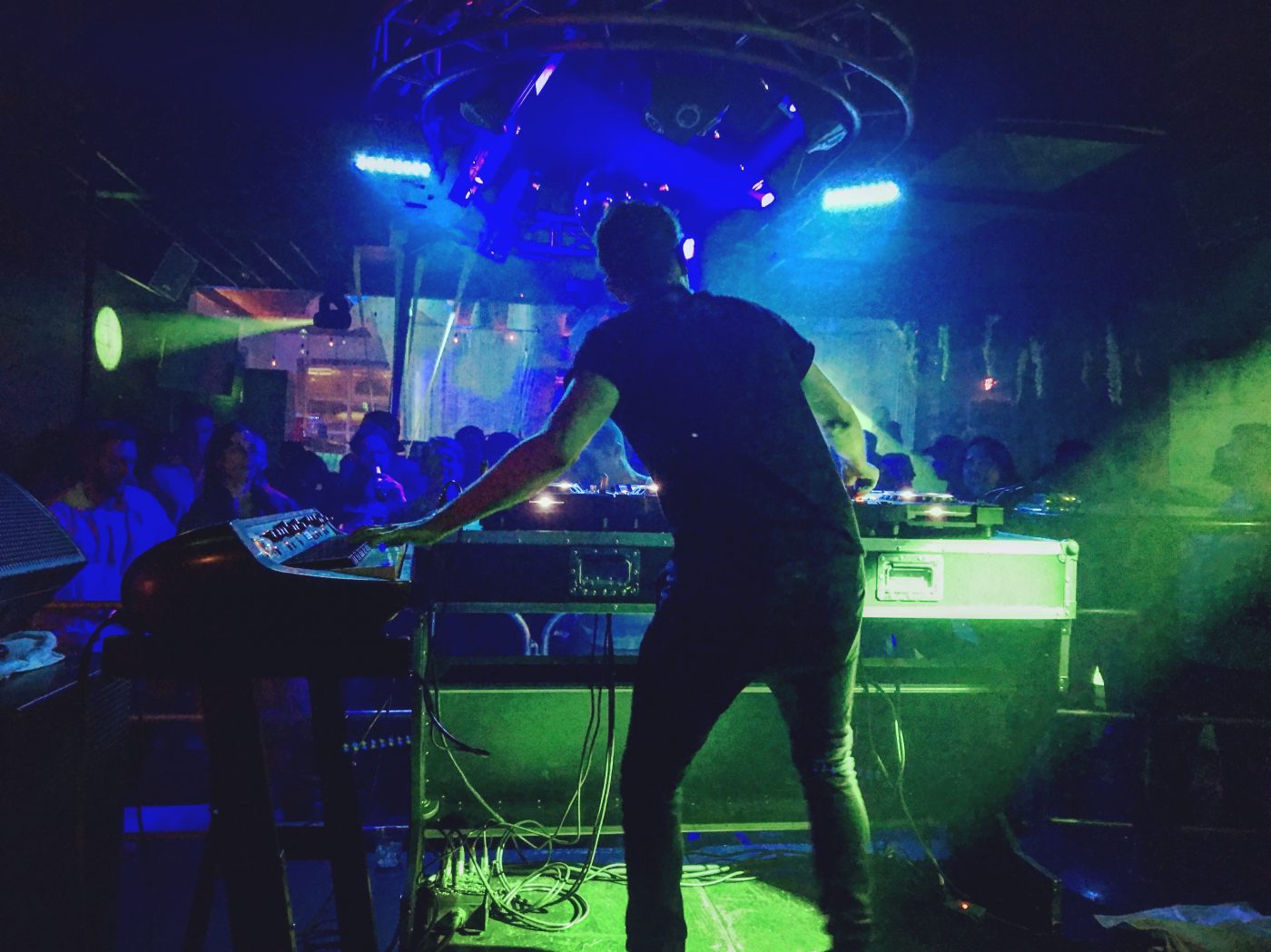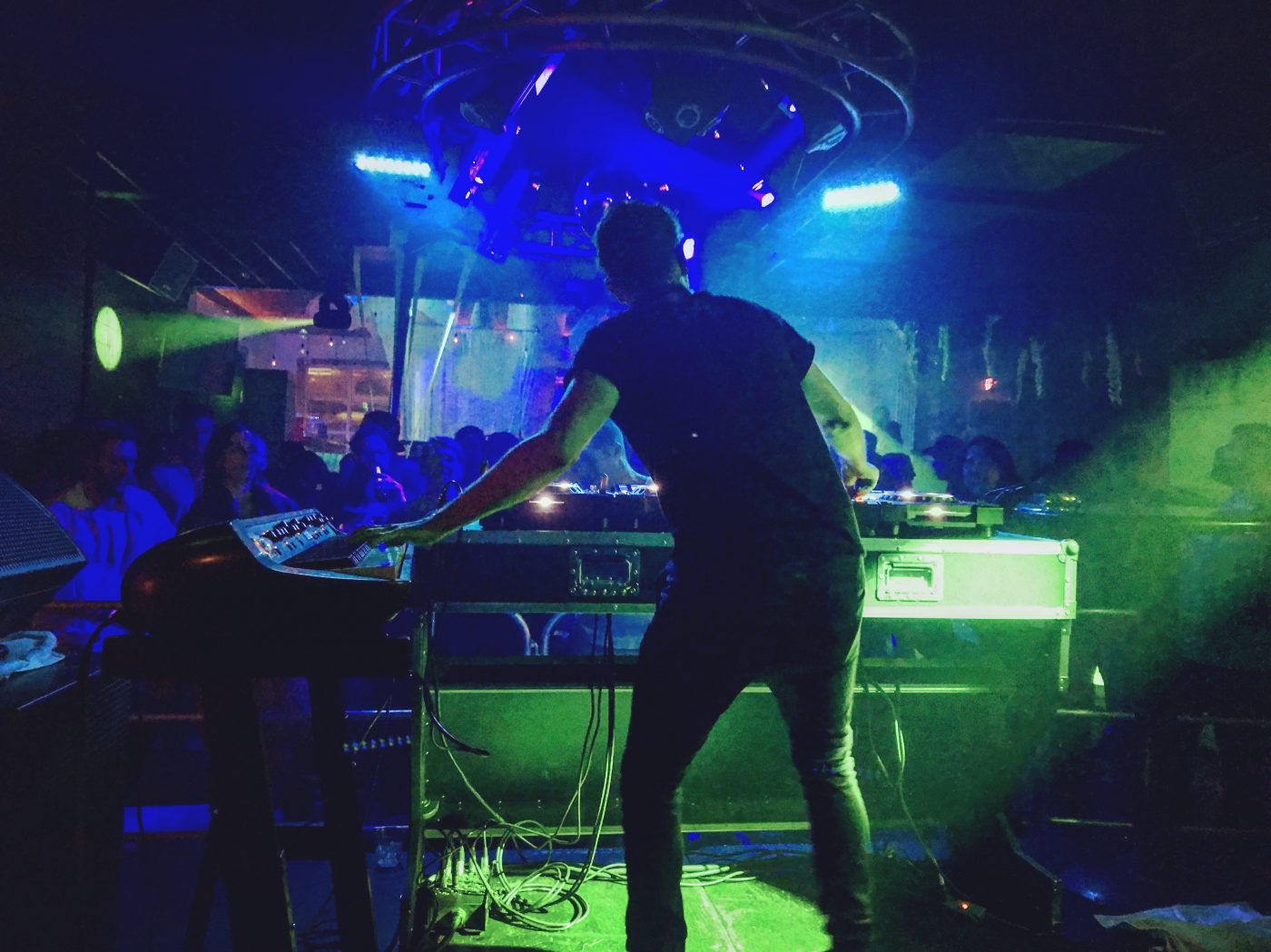 "It's too early to say that it will be a staple for future shows. In some stages & booths it doesn't work very well. When it does work though, it's a ton of fun and well worth the extra hassle. I've played keys pretty much my whole life, much longer than I've been DJing. I had a bit of time off from touring and recording after finishing the album and decided I wanted to get my chops back up again. I'd thought about playing piano in my set for years and figured it was time to put my money where my mouth was!"
This year, you're playing at Splash House, EDC Vegas, and at Red Rocks. How does it differ from playing in a smaller club setting? Is there an ideal format where you feel most in your element?
"Splash House I've done a couple times before. It's one of the more intimate festivals out there and I mean that in the best way. EDC Vegas & Red Rocks are two places I've never played before and I'm nervous! There's a rush you can't deny from playing huge crowds, you have to give it your all because if you don't they're unforgiving. That said, I prefer playing at smaller clubs. You know the people came there for you. It's more intimate and more personal."
You did something really interesting with an earlier release "Gonna Give It" by flipping the chords from "If Only" by Lehult and adding vocal samples from "Desire" by Nu Colors. What's your creative process when you're producing these kinds of tracks?
"I make demos like this all the time. You grab something from here, something from there, and before you know it you have an original track. In this case, it was clearly less original but I knew right away it would be useful as a DJ tool for my sets."
"I was out at Black Flamingo one night listening to Honey Dijon play in the basement. She was on fire playing all these amazing 90s house records that were ridiculously soulful. At one point she was cutting in the intro from 'Desire' using these cue button tricks and I was really feeling it. I went to the studio the next afternoon and wrote the track that became 'Gonna Give It'."
Back in 2014, you mentioned in an interview with 5 Magazine that you delved into DJing and producing in your early 20s while you were still in college. Was there a distinct moment where you thought to yourself, "hey – this is what I want to do as a career"?
"It came in stages. It's something I wanted to do as a career then but I didn't think it was possible right away. I had to put my time in first, discover music that I loved, learn how to produce, how to weave tracks together, how to please the crowd while still expressing myself, all of that."
You have a really dedicated fanbase from all over the world (I can certainly speak for myself on that). Let's say you want to drop some hints for booking managers that may be reading this interview. What's on your wish list for cities and venues you'd like to play in?
"Thanks, I really appreciate that. I've been fortunate to play in a lot of cities at least once but there are still a few that have eluded me! One that springs to mind is New Orleans (wink). Buenos Aires would be incredible, ditto Croatia."
---
As Moon Boots continues to tour and produce, First Landing is well on its way to be one of the most anticipated dance albums of 2017
Current singles include disco homage "Tear My Heart", and "The Life Aquatic", a slower, more mellow throwback to his early days as a keyboardist.
His next single "Keep the Faith", is set to release Tuesday, June 27th. Following the release of First Landing in early August, Moon Boots will embark on an 8-10 week tour. Until then, his next booking is on July 8th in Miami, FL as part of the DJ Mag Best of North America Tour.
---
Follow Moon Boots:
Web Page | Soundcloud | Facebook | Twitter | Instagram
---
Feature image courtesy of Moon Boots.