Last December, Moogfest released an initial lineup of 50 female, non-binary, or transgender-identifying artists.
In doing so, they put rhetoric into action, something that many mainstream festivals still fail to follow through on.
On Wednesday, organizers updated the initial lineup with an impressive cast of artists to headline the weekend. Acts include singer/songwriter Kelela, who received widespread praise for her debut album Take Me Apart in 2017. In addition, fans will be delighted to learn that acclaimed electronic music duo Mouse on Mars will give two performances at the festival. The selections of hip-hop pioneer KRS-One and electronic artist Jon Hopkins also make for a very well-rounded list of headliners.
Watch the Phase 1 + 2 announcement video below.
Outside of the headliners, notable additions include Detroit natives DJ Stingray and Waajeed. Pop music also gets more quality representation with the addition of Little Boots. Shabazz Palaces bolsters the hip-hop talent at the festival. These new additions are just a few highlights out of the many talented and underrated artists pushing boundaries in music today.
For a more comprehensive look at the full Moogfest lineup (so far), take a look below.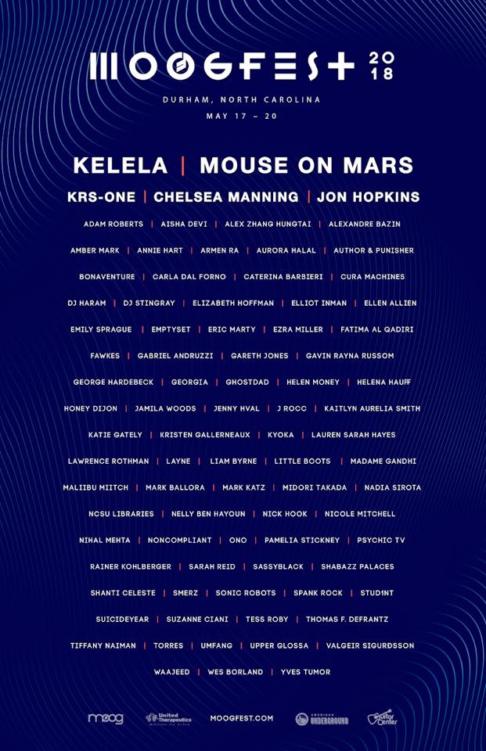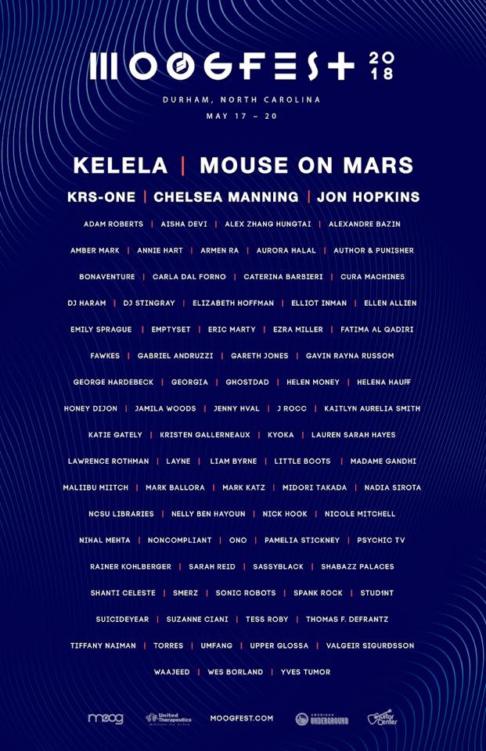 This year Moogfest will return to Durham, North Carolina on May 17-20. Tickets are available HERE. Stay tuned for more announcements!
---
Follow Moogfest:
Web Page | Facebook | Twitter | Instagram
---
Feature image courtesy of Moogfest.