What a couple of crazy days for electronic music! With the end of summer comes fall tours, new releases, and more from some of our favorite artists. Between yesterday and today, five very unique artists took to social media to announce tour dates, songs, and more!
G Jones
Greg Jones kicked things off Monday morning with the release of his first phase fall tour dates. Beginning on September 14, he will be visiting a variety of cities and venues. Don't miss him in your city, as this tour will feature a "completely reimagined audiovisual performance and musical canon" (Jones).
View THE INEFFABLE TRUTH tour dates below [so far]: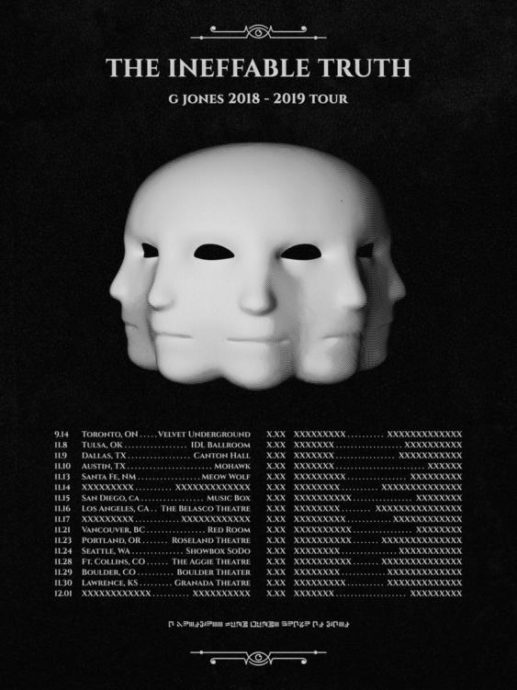 Ekali
Not many knew Ekali would tour this fall until he posted on Twitter about a tour announcement incoming:
Oh fuck I'm about to announce my tour in 9 hours lmao

— 🍃EKALI🍃 (@EkaliMusic) July 23, 2018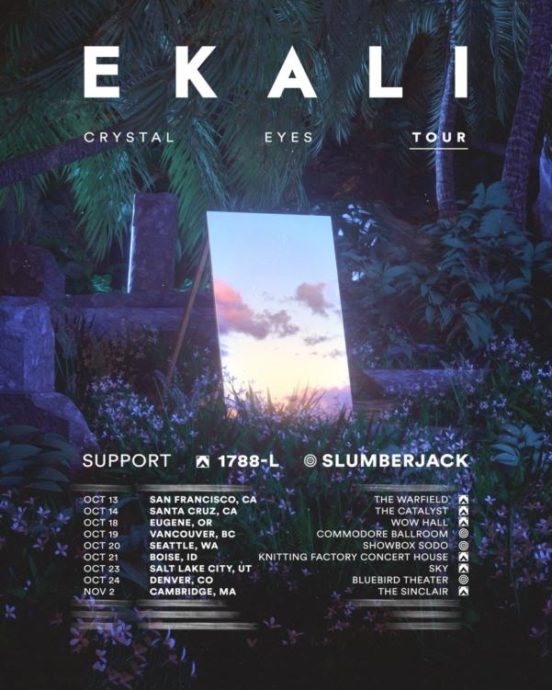 The inital announecment got pushed until today (Tuesday), and includes a small 13-stop tour. And what makes this announcement even bigger is the support: 1788-L and Slumberjack!
1788-L
The mysterious producer that abruptly entered the scene this year also pre-announced his announcement via Twitter (a popular 2018 trend). No one quite knew what it was going to be: new music, tour, support for G Jones or Ekali?
And now we know the news, 1788-L + Ekali + Slumberjack = one hell of a tour lineup!
Skrillex
~Long live the emo kids~ Skrillex is BACK, but probably not in the way that you were wanting. Sonny reunited with his old band, First to Last, for a nostalgic throwback titled "Surrender".
Big Gigantic
One of our favorite funky duos is headed back on the road this fall. Joined by Flamingosis, the Big Gigantic tour kicks off on October 30 and runs through November 18. There aren't too many southern dates on this unfortunately, but that might mean the group has something even bigger in store for next year!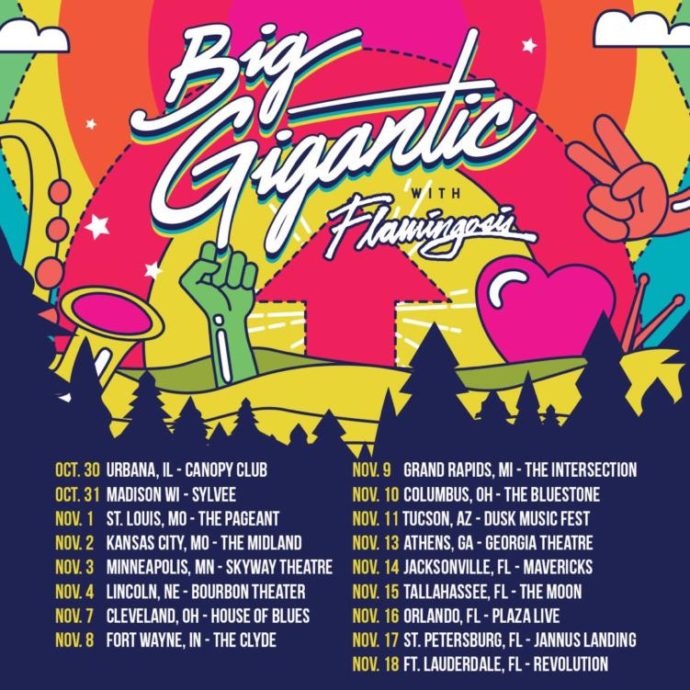 CRWNS
The young New Orleans-based producer is making waves with his last couple releases. While balancing being an editor of Run the Trap, he's been busy in the music producing scene. His latest release is a remix of RL Grime's "Undo" (featuring Jeremih & Tory Lanez).
Tchami
Tchami's forthcoming CONFESSION tour was just announced for the fall. Joining him in various cities is a wide array of talent including Noizu, Dombresky, Brohug, Wax Motif, and more.  Tickets for the general public will be available on Friday July 27th at 10am local time.
Which announcement has you pumped this week?
Featured image via Marcela Laskoski.