A collaborative piece between Don Baudin and Lauren Blouin.

Middlelands started with what we're calling "Day Zero."
Day Zero
Thursday, May 4th was the day before the festival officially began where everyone could come set up camp, check out the campgrounds, and attend the Bassrush pre-party featuring 12th Planet, Space Jesus, Crizzly, Madhatter, Carlyle, and Tim Gunter. "Conqueror's Court" was the common meeting area within the campgrounds that featured food, archery tag, vendors and held the Official Insomniac Sound Camp.
The king @12thplanet destroying @Middlelands @bassrush pre-party with that @suddendeathdub & @yakzdubz tune 👑⚔️ #Middlelands pic.twitter.com/jemt67HWdU

— Jake West (@jakewestphoto) May 5, 2017
This day was a real treat for the other Sound Camps though. "Ye Olde Dohm Collective" and "The Call of Booty" were the other notable Sound Camps to have experienced on this night, as headliners flocked to anywhere bumping bass outside of Conqueror's Court to explore what else these unknown lands really had to offer!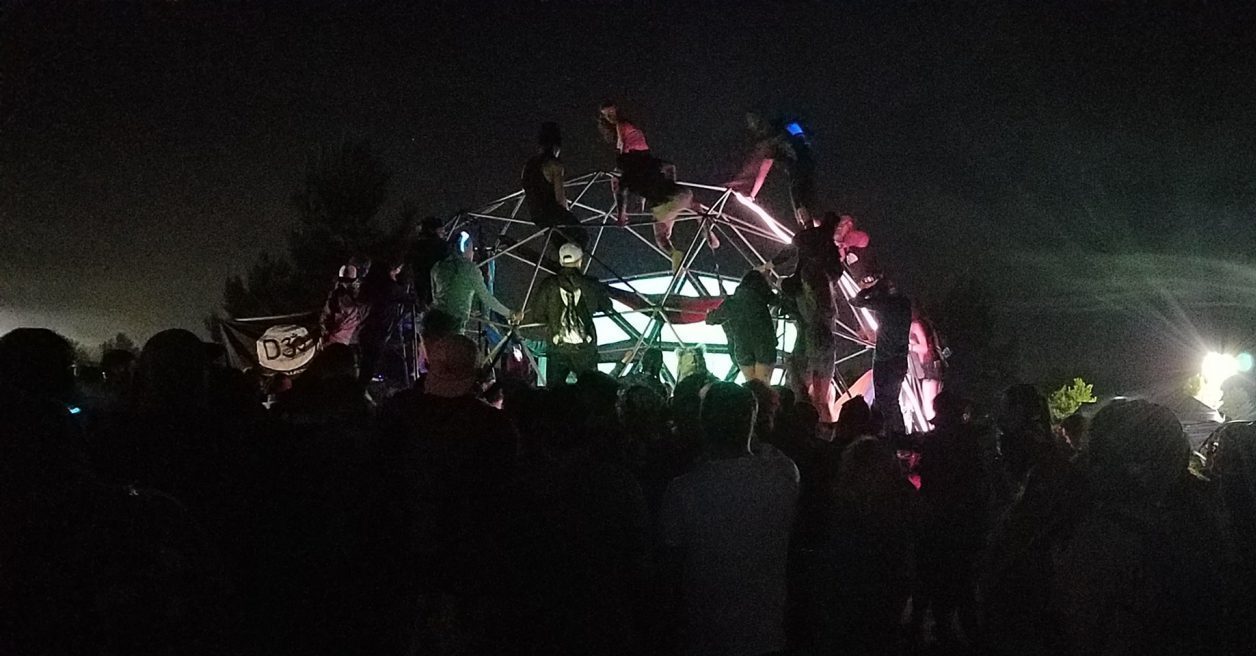 Dohm Collective's Sound Camp, Ye Olde Dohm Collective, was like an adult's jungle gym out of Burning Man! With hammocks tethered to bars within the upper reaches of the dome (which people were dancing in), and a projection mapped triad of screens behind the stacks of speakers and DJ booth. This sound camp was bringing a truly unique, fresh experience to all the Headliners.
Baton Rouge, LA native – Kingsli; Video: Dohm Collective
The Call of Booty, a pirate-themed camp that sets up in tandem with the Texas Renaissance Festival and has been doing so for over 15 years, was right across the field bringing equally as unique of an experience.
Upon walking into the camp's neon aura, you felt as if you were brought to another dimension blended between modern Dance / Electronic music culture and Pirates of the Caribbean. This camp received pop-up sets from a number of familiar faces, including 12th Planet Saturday night! This guy was all over the place this weekend!
Day 1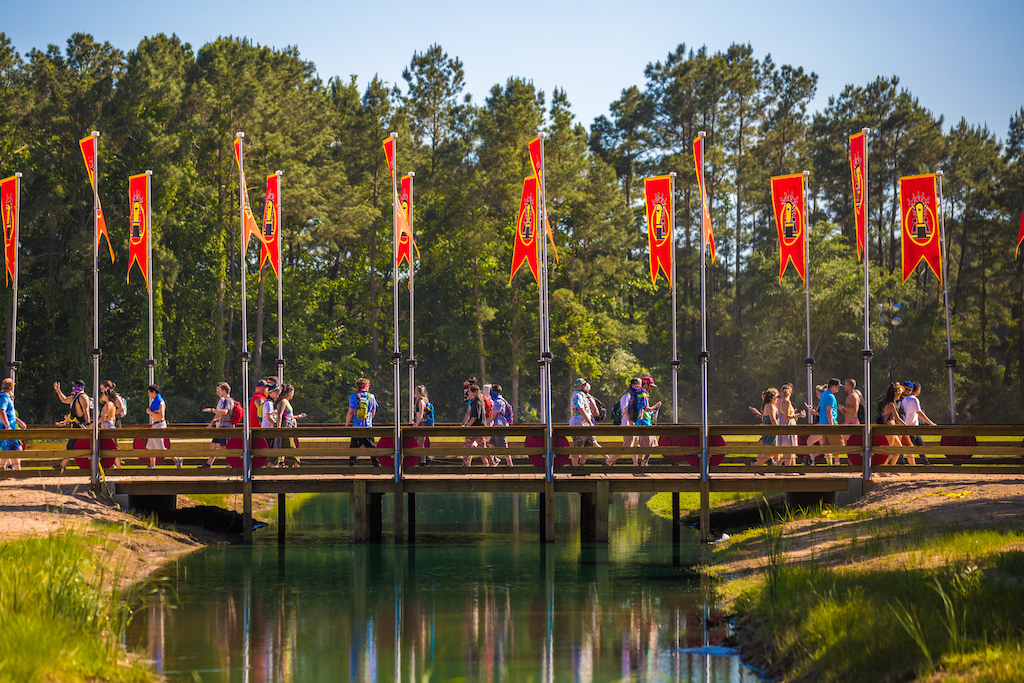 We should have known Middlelands was going to be special when we didn't wake up sweating in our tents. We were pleasantly surprised to be blessed with gorgeous weather all weekend long! If this were a precursor to what was in store, it was a damn good sign for sure!
Walking into Middlelands was like walking into Disney World as a kid for the first time. It sounds cheesy, but it's the best way to put it. We were surprised by how much we truly felt like we had stepped into a kind of warped time machine that brought us to this mythical renaissance period. Vendors dressed in full Medieval garb selling swords and giant turkey legs, wenches yelling to "Get ye beers!" and two little fairies skipping around giggling. Totally entrapped, we were at a loss for proper words to describe all that we saw, kept pointing, and said "Woah."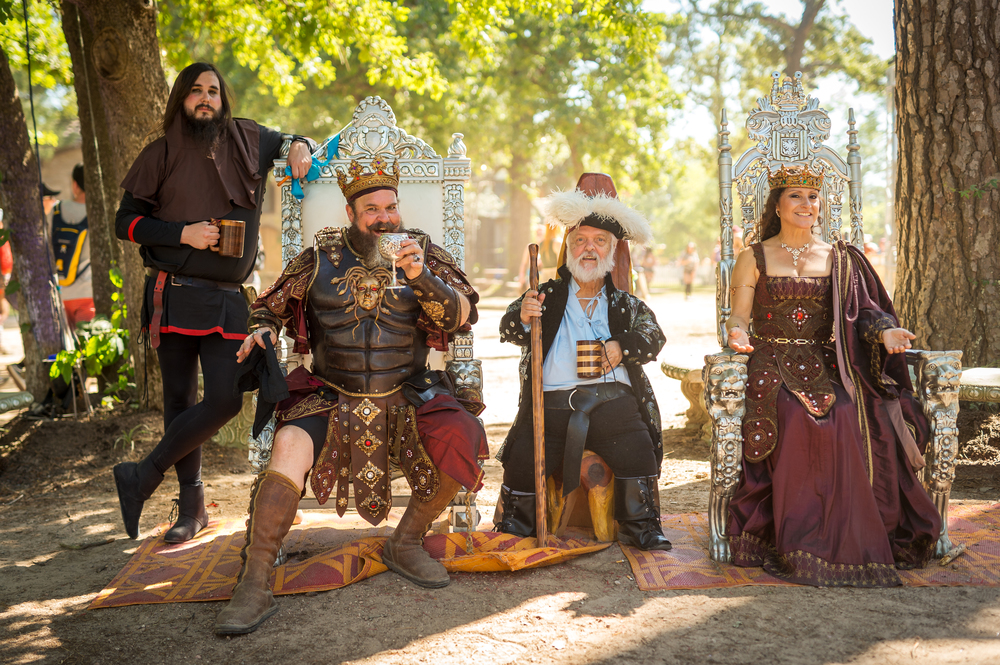 We kicked off our day at the main stage, "Castle Northwoods". It was tucked within a forest oasis, but you couldn't miss it if you tried. Standing nearly 100 feet tall and featuring over 800 video screens, this stage was a massive reincarnation of a castle with a massive knights helmet feature! Up and coming rapper, Kaiydo kicked things off with his funky fresh tunes and launched what would be an unforgettable first day at Middlelands!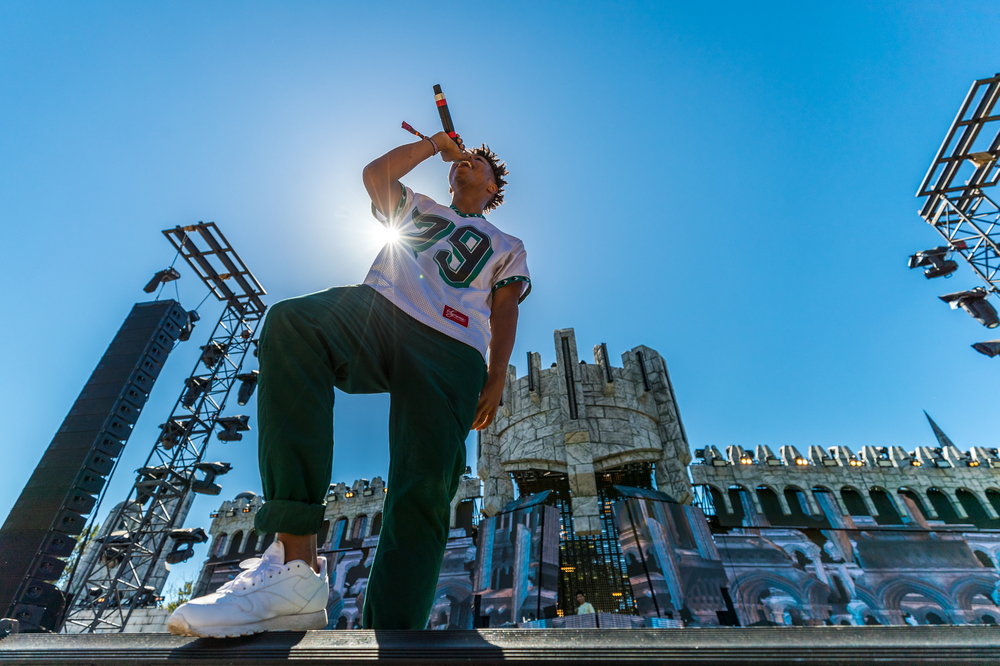 We spent a good bit of time frolicking before things really kicked off. Traversing the festival grounds, we discovered an amphitheater that featured comedy acts, singers, and The Fungineers, a super fun DJing puppet act!
Then, the "Trinity Vale" stage. This was quickly dubbed "The House Stage," which featured two wooden platforms in the dancing area; perfect for shuffling house-heads. LondonBridge kicked the house party off with a fine selection of tunes.
We had to tear ourselves away from Trinity Vale though to catch TOKiMONSTA at the "Middlelands Arena" stage.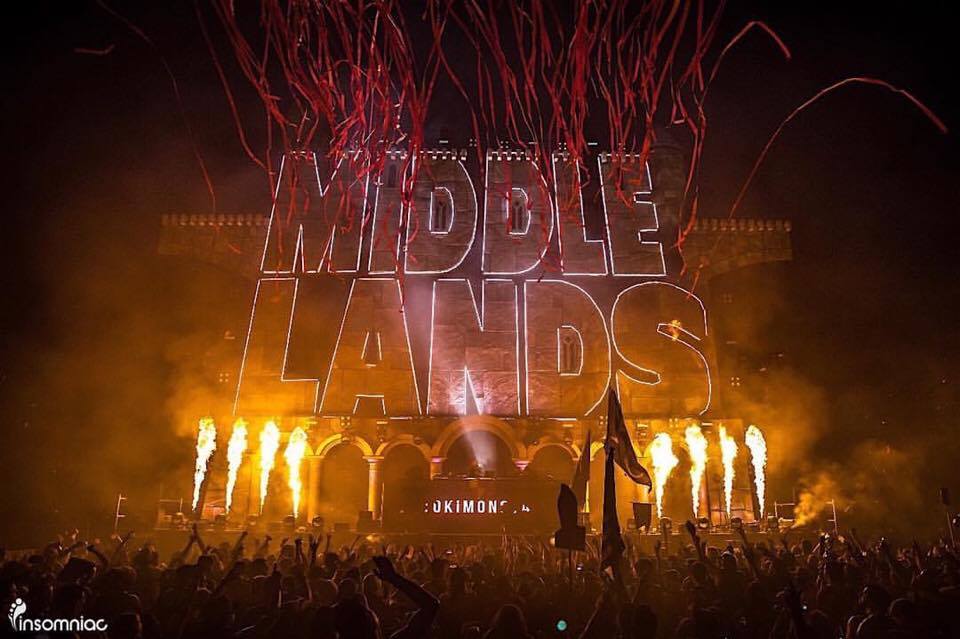 The arena was set up amphitheater style in what was the renaissance fair's dueling arena. The massive Middlelands stage background towered over the arena as Headliners filled it in complete awe!
Throughout the rest of the evening, we caught sets from Andy C, 12th Planet, Marshmello, and concluded with AC Slater.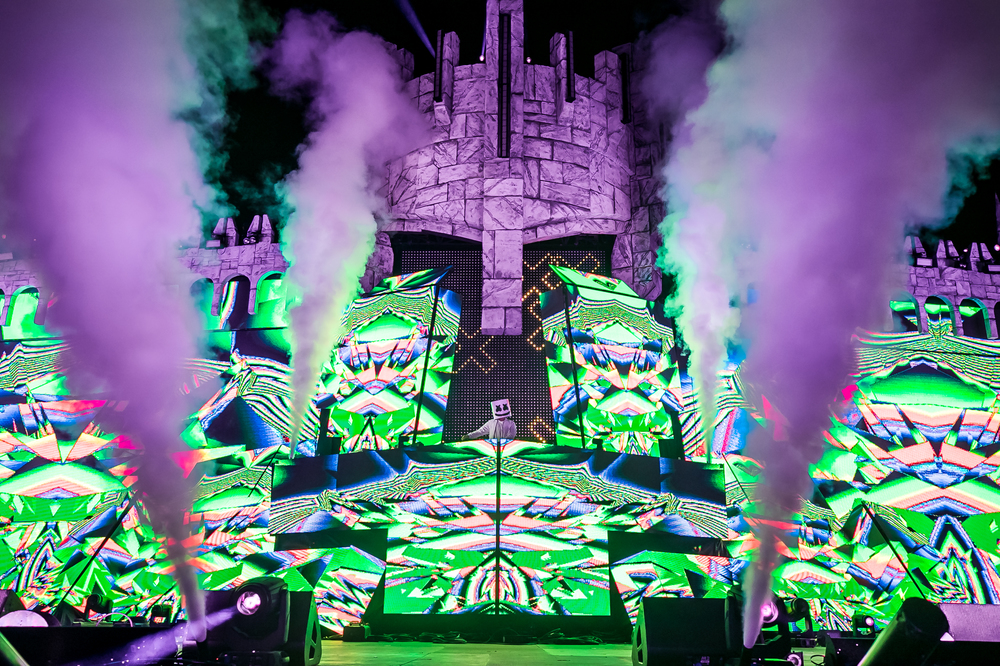 By the end of Day 1, we were totally drinking the Insomniac Kool-Aid and had gone through all of the emotions one typically feels throughout an entire festival weekend. The festival and layout offered easy movement between stages and plenty of other activities and hidden gems to discover.
Day 2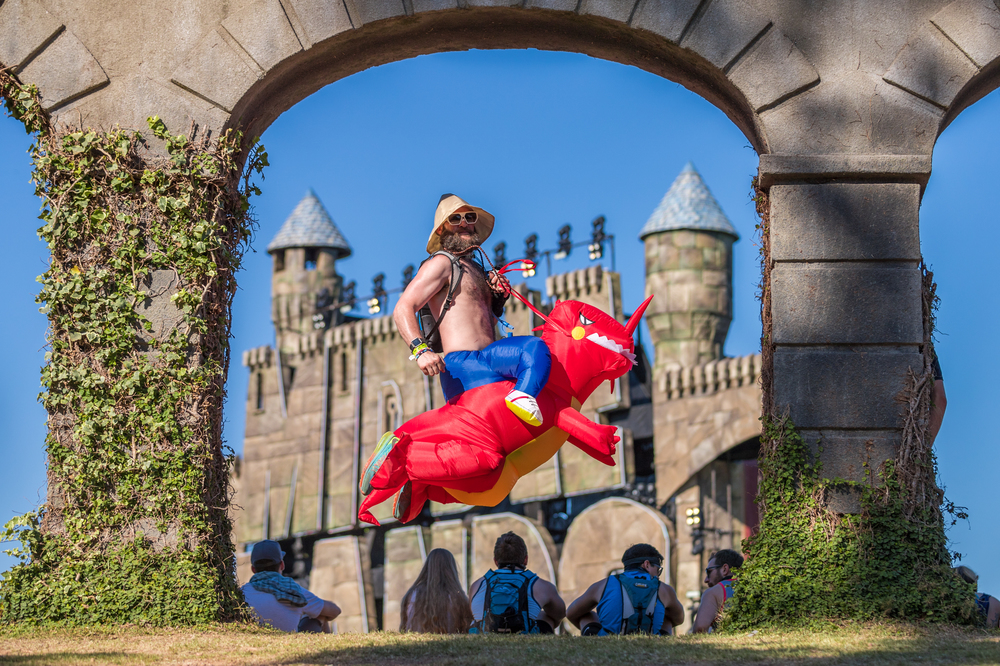 We were posted up at Castle Northwoods bright and early for Bonnie X Clyde, followed by Rich Chigga.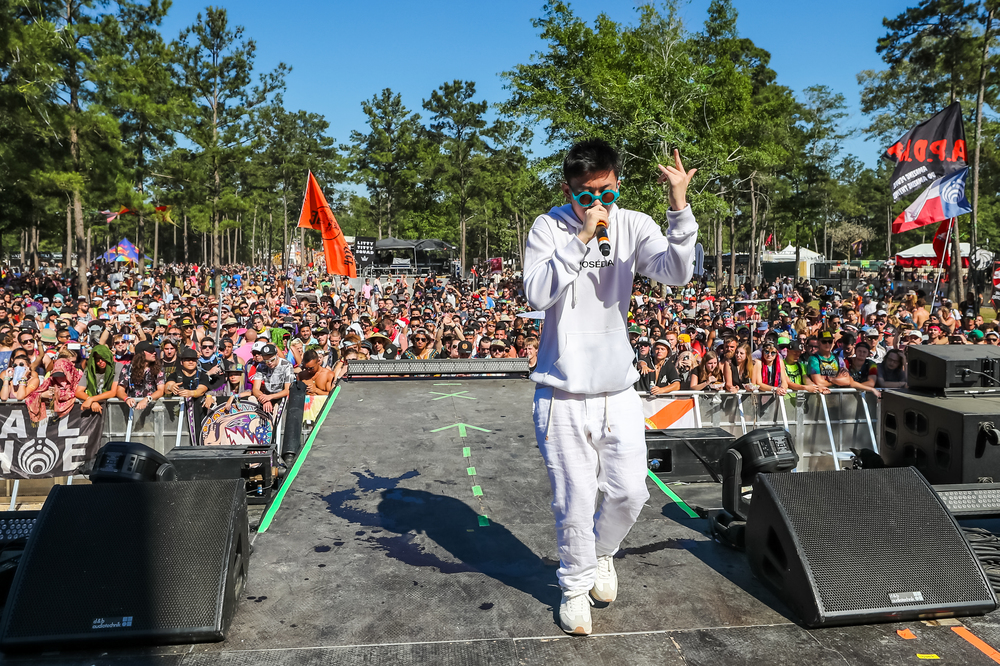 Moving across the grounds, we caught Quix slaying the Middlelands Arena, followed by Pusher, who delivered a refreshingly melodic future bass set. As the acts gradually got heavier, the afternoon leading up to massive sets by G Jones, followed by Ekali!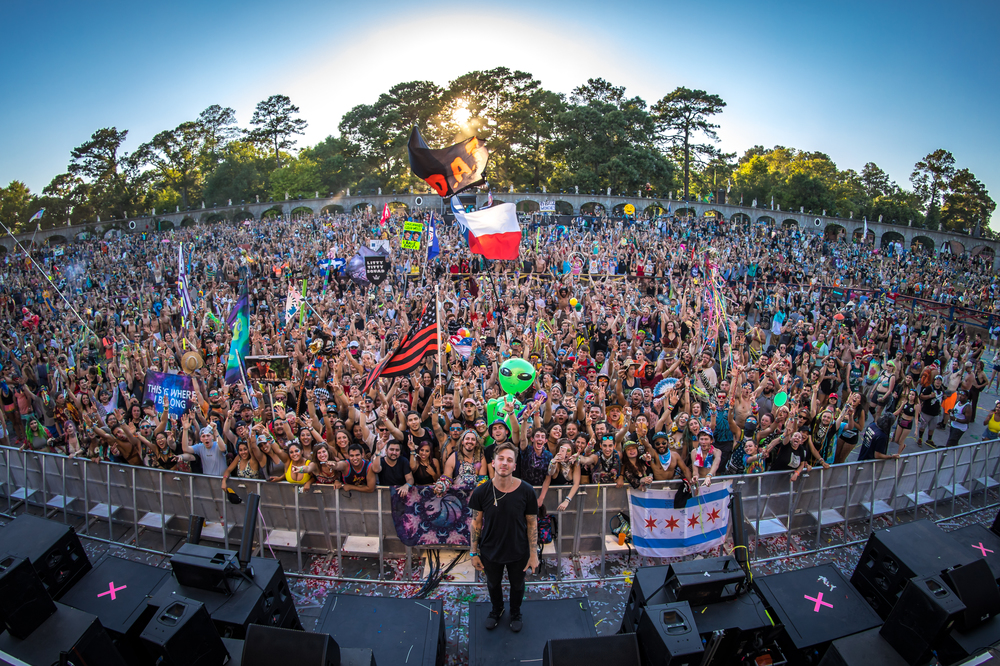 Day 2 also marked the day the hidden stage, "Wench's Bay", was open to the public. It was a giant, moving pirate ship! It featured more talent on Middlelands' lineup, as well as some names you may not have heard before!
https://www.instagram.com/p/BT35J7OFjYM/?taken-by=madhatter_musix
On the way back to Castle Northwoods we caught a magic show at the amphitheater, which initiated our descent deep down into the rabbit hole for this evening.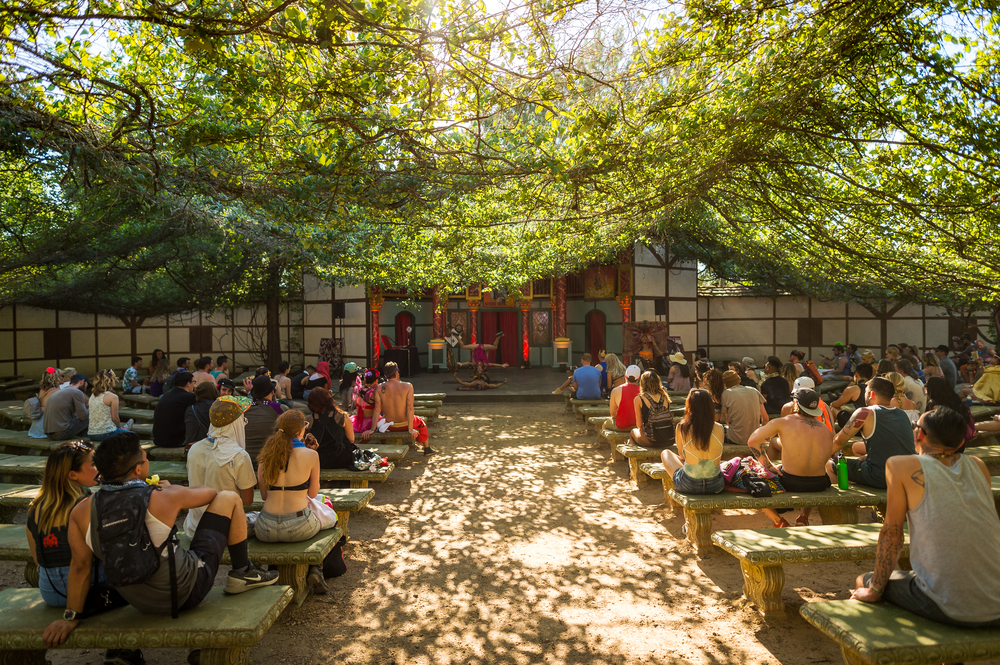 Appropriately, Alison Wonderland was the first set on this descent, accompanied by a special appearance from Lido.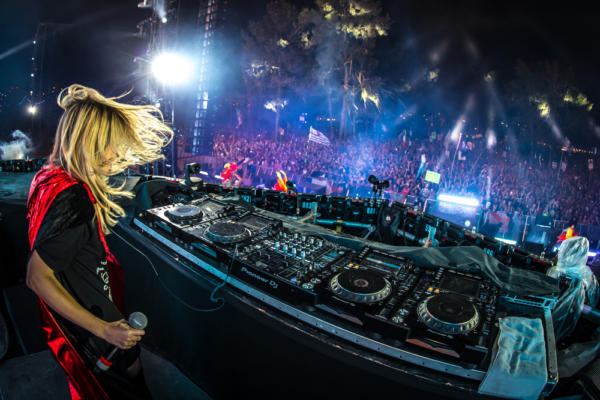 After her set, we rushed over to Middlelands Arena to have Seven Lions hit us right in the feels!
@SevenLionsMusic hitting everyone right in the feels at the @Middlelands "Middlelands Arena" stage! 👐 #sevenlions #middlelands #insomniac pic.twitter.com/p9rdPYnFL6

— River Beats (@riverbeats1) May 7, 2017
*Takes a deep breath*
Running back and forth was necessary at this point in the night to catch all the amazing sets that were taking place!
Back to Castle Northwoods, we caught Griz letting the "Good Times Roll."
https://www.instagram.com/p/BTxrWzsD5us/?taken-by=riverbeats1
We experienced a slight delay due to a gentleman who decided climbing into a tall tree was a good idea, which he may or may not have been under the influence of narcotics during. He was rescued, and the performance went on smoothly
When griz stopped mid set to get this guy out of the tree lmfao pic.twitter.com/hwSk8MjJZs

— Hails (@kushqueen710) May 7, 2017
Deeper into the rabbit hole we go!
Over at The Stronghold, Lido closed out with an emotional, live performance that fully demonstrated his versatility as an artist: playing drums, keyboard, singing live alongside special guest Alison Wonderland.
https://www.instagram.com/p/BTz0tbUjgby/?taken-by=riverbeats1
We're at the bottom of the rabbit hole now. Ten minutes until Bassnectar starts. The crowd is patiently waiting for the usual pre-Bassnectar stage preparations to be completed. There was so much anticipation in the air you could cut it with a knife. Castle Northwoods and its great wall of visually pleasing screens were hypnotizing, to say the least. Word on the street is Bassnectar has a new EP he's working on, and perhaps he was about to play some of it out? The music starts, and the crowd erupts in fanfare!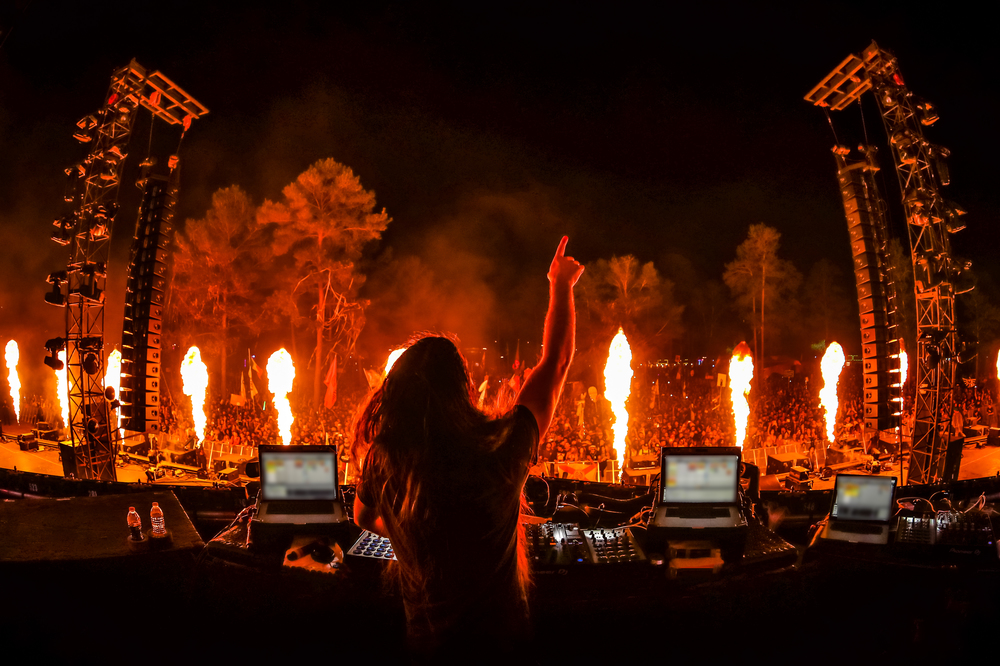 https://www.instagram.com/p/BUA9kKRjThk/?taken-by=riverbeats1
Following the festival, Pasquale Rotella, founder of Insomniac Events, asked Bassnectar to return annually as a resident of the festival! Congratulations!
Middlelands 2018 is already shaping up to be one heck of an experience!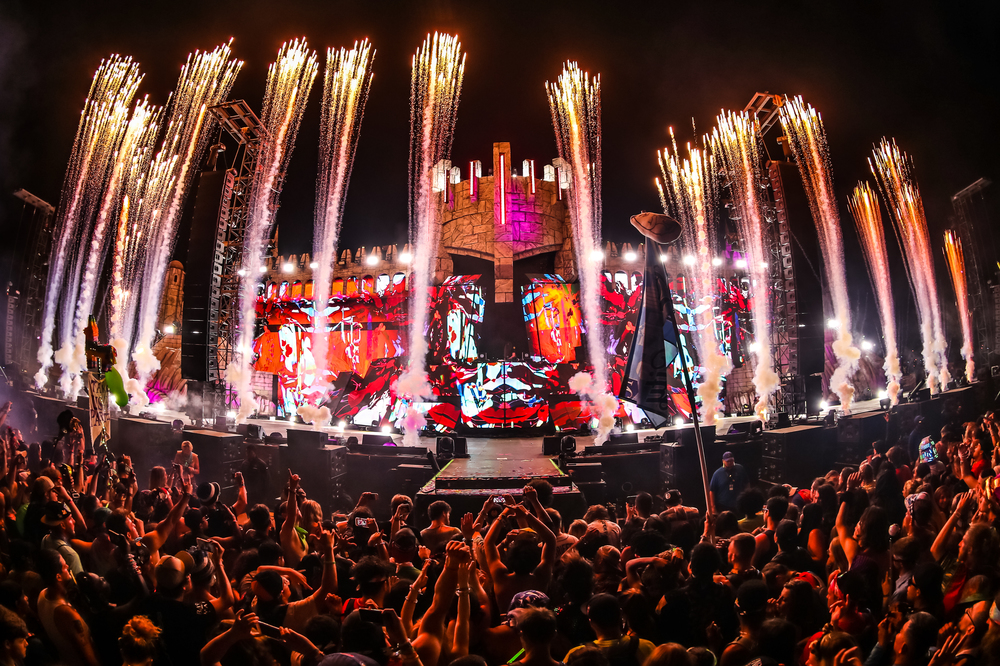 Day 3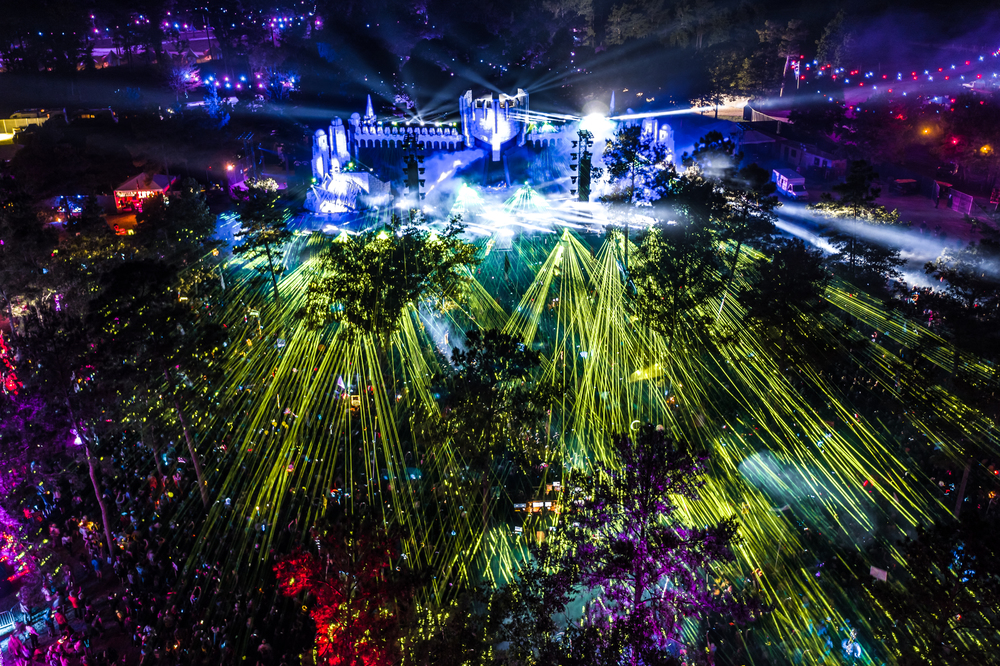 Bittersweet, yet at the peak of our excitement! The last day is the day we give it all we've got! We arrived at Trinity Vale for a proper House set from our G-House guru, Bijou.
https://www.instagram.com/p/BT-MlyZFg55/?taken-by=djbijou
We were spoiled upon arrival, as he played some high quality, unreleased material of his and more. After catching some basslines, we caught up with his team for some exclusive content.
You can read up on it in our artist interview panel that'll be up soon! It features interviews from Bijou, Bonnie X Clyde, and Pusher!
Following the interview, we caught TroyBoi's set.
@Troyboimusic laying it down at "The Stronghold" @Middlelands stage! #troyboi #middlelands #insomniac pic.twitter.com/n73KC9AGlw

— River Beats (@riverbeats1) May 7, 2017
Posting up at Castle Northwoods, we prepared for the Rae Sremmurd. Headliners by the thousands flocked to catch group members Swae Lee and Slim Jxmmi perform while everyone sang along to every word of their songs! It was an absolute house party!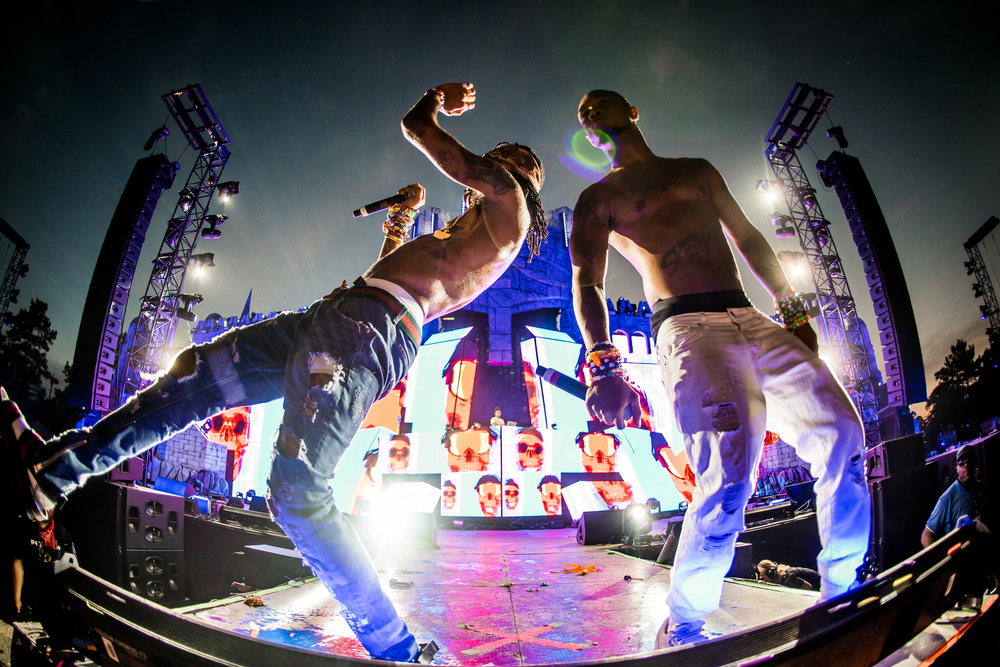 Afterward, the ever mysterious and sensual Zhu completely took over the main stage with a sexy set that left you wanting more.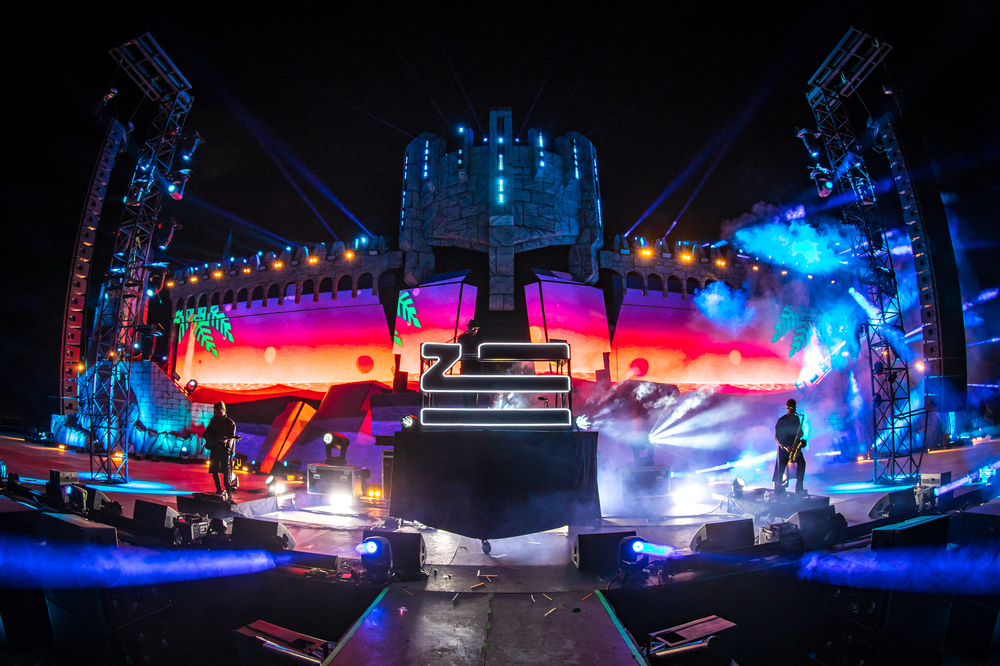 Although experiencing sound complaints and complications throughout the weekend, Middlelands continued to bring the bass vibes at The Stronghold on Day 3 with sets by Herobust, Crizzly, DATSIK, and more!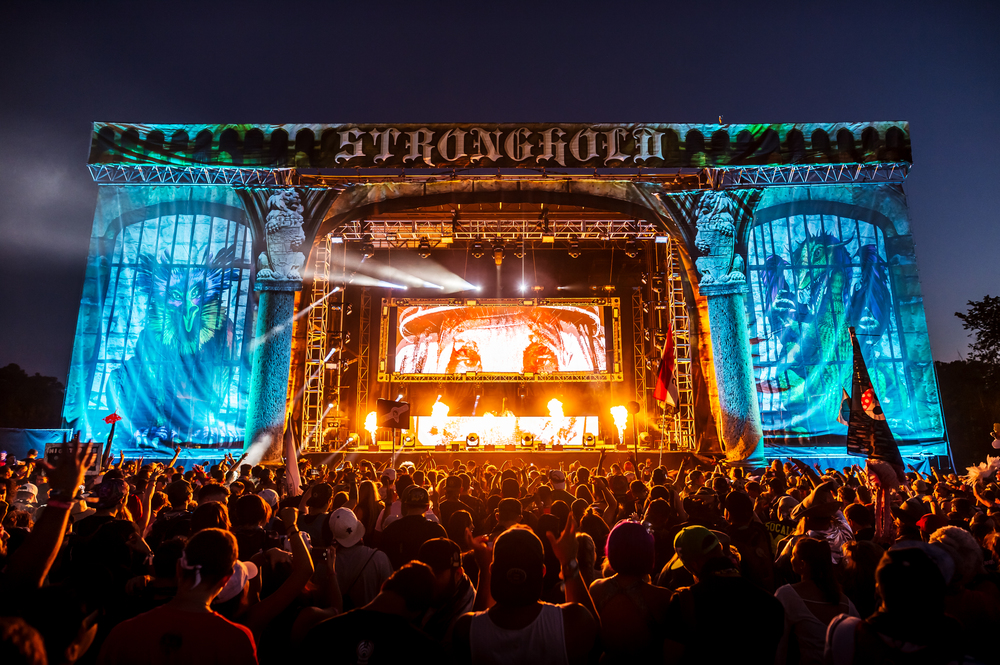 Over at Middlelands Arena, we caught a melodic, uplifting set by Illenium, followed by an intense, neck breaking set by Snails!
https://www.instagram.com/p/BT0YtqTD9_p/?taken-by=riverbeats1
@snailmusic Making us all break our necks 🤘! @Middlelands @insomniacevents #snails #vomitsquad #middlelands #insomniacevents pic.twitter.com/E22HZgRSlY

— River Beats (@riverbeats1) May 8, 2017
Concluding our Middlelands experience were sets by Galantis, followed by Kaskade, at Castle Northwoods!
https://www.instagram.com/p/BT0ZQr7Ds-h/?taken-by=riverbeats1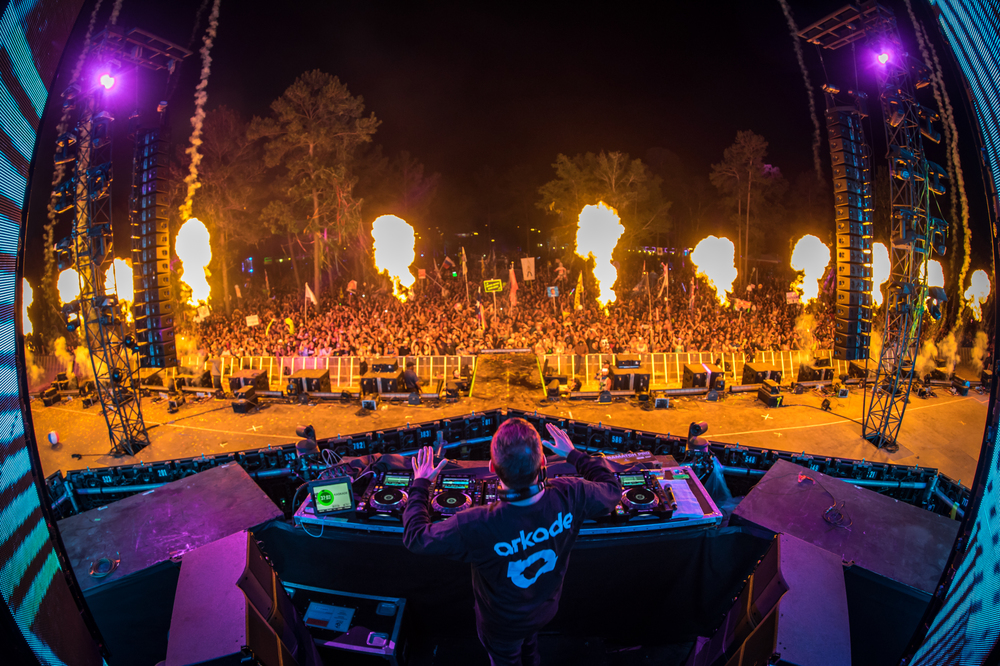 Sound camps were still going during this time too but stretched much further, and into the morning hours. We heard music as early as 6 AM some nights! I think we can all admit that Insomniac Events, C3, and everyone else involved in putting on this festival impressed all of us, and we are so grateful to have been able to share our experience with all of you!
Until next year, Middlelands, we bid you farewell.