Michal Menert is back to light a fire within the soul. Out Friday on Philos Records, Slow Burn is the latest in Menert's rise from the ashes.
Known as a pioneer in the electro-soul movement, Michal Menert remains on the pulse. Following the stunning singles 'No Love' and 'Change Your Heart' are four incredible pieces that help connect the puzzle.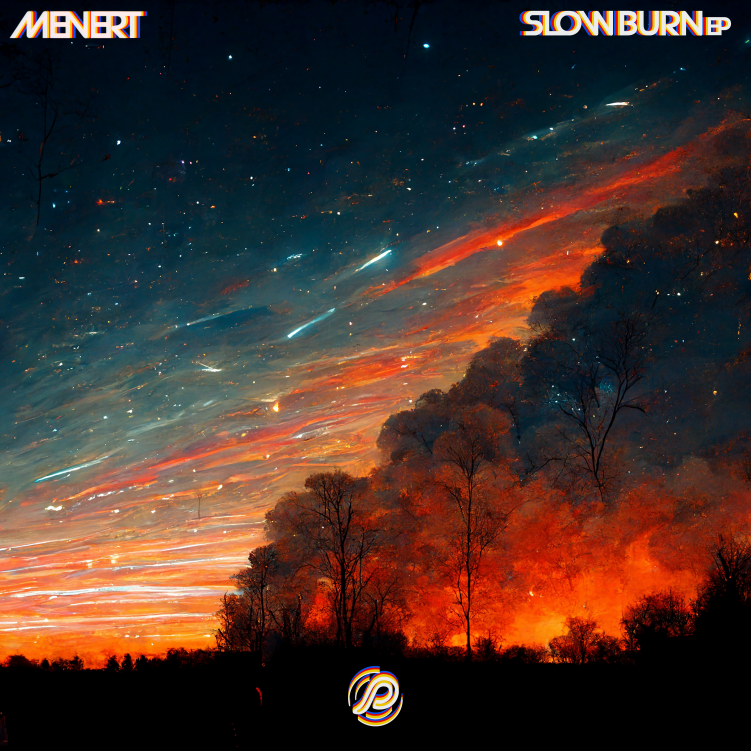 Slow Burn
Michal's latest masterpiece has a fresh but familiar feel. After years of producing and performing, he stays true to the roots of his artistry. Fans of his past works as well as the rest of the Philos roster will feel right at home.
Like Space Jazz, Fearless, and others, Slow Burn follows a thematic approach. It's about burning everything to ash and starting fresh, letting go of old ways of thinking. A new fire is ignited within as we travel through the project's journey.
As many know, Michal Menert loves working with others. His collaborations span far and wide amongst his releases and projects like Wooden Flowers. This one is no different with the addition of good friends Adam Deitch (Lettuce), Gibbz, and Robbie Dude on select tracks.
Cruisin'
Recently, we got the opportunity to catch up with Michal, go for a cruise, break down the creative process, and catch up on his recent career moves. Fans and friends alike have welcomed his return to Denver, and show announcements begin to roll in!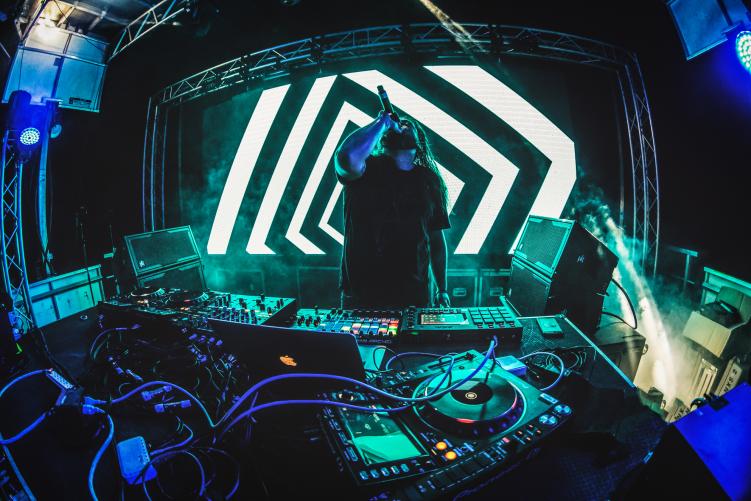 Alongside his second release with Philos Records, Michal recently connected with Jared Oppenheim of Mammoth Music Group for management. After years of battling large artist rosters, absurd day-of-show requests, and bizarre bookings, we believe he's found a home that fits just right.
As we hit the block, we began to connect on how Slow Burn came to be, and what drives his creative process. Throughout his life, the universe has placed incredible challenges at his feet. Yet every time, he rose from the ashes and marched forward.
"Things burn down and then you watch the flowers grow out of the cracks." -Michal Menert (Bandwagon)
After the fires that raged across California, and a merchandising warehouse burning to the ground, fire presented itself in his life once again. And just like that, 'The Spark' was lit. The beginning of the journey is one that speaks clearly to all listening.
The Spark
Without a spark, there is no fire. Slow Burn's introductory track does not mince words. A child is saved by their father after their home catches fire, and quickly possessions lose all meaning. A call to let go of the material rat race is heard. As the track builds, the chorus rings out:
"Life and death it's all types of stress, I'm just trying to live life my best. Everything is a goddamn mess, burn it down until there's not much left." 
We are constantly faced with challenges we didn't ask for but must face all the same. In those moments we often look at the environment in which it was created. We must ask ourselves, how can we change it for the better?
For 'Change Your Heart,' Menert taps Gibbz for vocals and taps into listeners' most vital organ. What are we without love? Michal takes a moment and reminisces on his old home on the coast of California, being an earshot from the beach. He was spoiled with those hiking trails.
Through his countless hours of listening and crate-digging, he's honed his craft with sampling that creates a timeless sound. Using the samples as a paintbrush, he looks for ways to find familiarity in the notes while using several "colors" to create the image coming through the speakers.
Impressionism
This brings us to 'Lost Star' which we believe perfectly encapsulates his impressionist mindset behind the brush. As a young beat-maker, he drew inspiration from the likes of DJ Shadow, famous for blending several different elements to create one cohesive production.
"I find those moments in songs and take them to the pasture to blend with other moments to create a new experience." – Michal Menert
Diving further into his roots, Menert hits us with the massive dub-inspired jam in 'No Love.' Like many, he found solace in dub and reggae as a young hip-hop head and has finally stepped into the space himself. We couldn't help but ask him to dive more into this sound while we had the chance.
With the addition of the legend Adam Deitch, 'Burnt Memories' is a sonic treatment ready to transport you to your favorite destination. If we've got nothing else, we will always have our memories. Remember to capture those moments of bliss, joy, and happiness.
As we close out with 'Warm Embers,' our hearts are called upon again in a passionate ballad. Featuring the tasteful cuts and scratching of Robbie Dude, its soulful, light, and cheerful nature provide a deep breath in a heavy world.
Return to Form
Through our discussion as well as our repetitious listens to the EP, we recognized the deep-seated passion Michal has for his creations. Every song he's created occupies an emotional space within, and such is reflected in the way we connect to them.
As we navigated a new (to us) park down the road, we could hear the excitement he shared not just for his work, but his love for other creatives as well. We could have gone on hours as we began to reminisce about the days of punk and hardcore bands, but we'll have to save that for another time.
If you're excited about the upcoming release, make sure to follow Michal Menert on socials to stay on top of upcoming events and announcements! For Denver fans, his Meow Wolf Debut is sold out but don't miss the afterparty at Knew Conscious.
Connect with Michal Menert