There are about a million questions you could ask Michal Menert. Menert is a true legend in the electronic music industry. He grew up with Derek Vincent Smith, helped shaped Pretty Lights Music, co-produced "Taking Up Your Precious Time," and runs his own record label, Superbest Records.
He's collaborated on side projects with so many electro-soul artists, it's hard to keep track. He even assembled his own 22-piece band, and turns everything he touches into gold.
On a perfect day at Suwannee Hulaween festival, Michal Menert met up with us after his early afternoon set with the Pretty Fantastics to discuss some of his more recent feats.
With the sounds of The String Cheese Incident playing in the background, we learned more about Michal's work with Grateful Dead's Mickey Hart, why he's moving away from touring solo, and the one accomplishment in media he's still yet to tackle.
---
We'd love to hear about your work with Mickey Hart's new album and the Dead and Co. tour.
"We just finished up Mickey's album this summer. It's really good, we have Avey Tare from Animal Collective on it. We've got Jason Hann (SCI + EOTO), Tank (Tank and the Bangas), [and] Oteil Burbridge (Dead & Co. + Allman Brothers) played bass on some songs. We have samples of Jerry Garcia, a vault of him playing at Mickey's house. They were really close. I didn't know them at that time, but from what I've heard, they really fueled each other's creativity. They'd be like, 'Hey here's some new weird shit I've got. Want to come over and check it out?' And they'd start tracking it. We have a bunch of takes of him just being a kid in a candy store with those new sounds that we got to use. It all came from a bunch of different places and times in history."
Were you a Dead fan growing up?
"I was a Grateful Dead fan in the sense that my parents were. I was around it a lot. Being in the psychedelic culture I was very close to it. However, I went more into the electronic and hip-hop world. By the time Jerry died, I was 15. I hadn't been able to catch a Dead show when they were the Grateful Dead. When I was in college there was definitely a lot of listening to Dead live tapes when you'd be hanging out, but I wasn't a Deadhead in the sense that I was part of the throngs that went to the shows. I was born in the in-between times.
That being said I've always appreciated what they've done. They started a lot of the festival culture. The touring around of bands and following them around the country."
"They gave a lot of us our lives. We are forever grateful for what they did."
"The last couple of years, I've been fortunate enough to help orchestrate and design some of the sounds he uses during drums and space. To be a part of that in any way, to give back to that, has been really great. I've gotten this really amazing glimpse into this crazy world that you only hear stories about. To step into it and meet some of the people, you're just like "Wow. This is amazing that I can touch this for a second, let alone to be able to be able to create with him." Being able to use samples of Jerry and samples of other musicians that have fallen. I'm messing around with a lot of stuff that means a lot to a lot of people, and I feel honored."
You've created album artwork (Pretty Lights), worked in sound design, run your own label (Superbest), and contribute to a million different side projects (Manic Menert, Half Color, Club Scouts). What is something you haven't accomplished yet in your career that you want to tackle?
"I've talked with friends like Pat Milberry who runs Sonar. It's a clothing company, and he's a pro snowboarder. He's a great guy who's helped me with a lot of things. He helped do a lot of our merch for us, and he does snowboarding films. I've talked about starting with that."
"I want to score a film."
Do you sleep?
"6 hours…this week. Yes, but it's starting to get to the point that I'm now having to pace my time and really make the most of it. You want to give all of what you're doing to what you're working on at that time. If you're doing something a few days a week here and there, working partially on all these different projects, you can feel like you're being drawn different ways."
"You have to be reminded. It's like why people go to festivals. To be reminded why you love music."
"For me, it's getting back to being able to make music with my band. It helps me find my core so I can bring the best to when I work with people like Mickey in the future. For me, I'm really excited because I've gotten to make this amazing album with a legend."
"Now I get to go back and use a lot of what I've learned. I'm working with amazing musicians who are geniuses in their own right, that I get to write with and call my friends. Then, I have people like Russ (Liquid) and different people be a part of that vision."
Why do you think you've moved more towards touring with a band vs. touring solo?
"I toured on my own for five years. It was always easy to have a drummer playing along with me because it's always going to be in key. And that's cool, but if we're going to have a band, then I want to really be a band. I don't want to just have it be for show."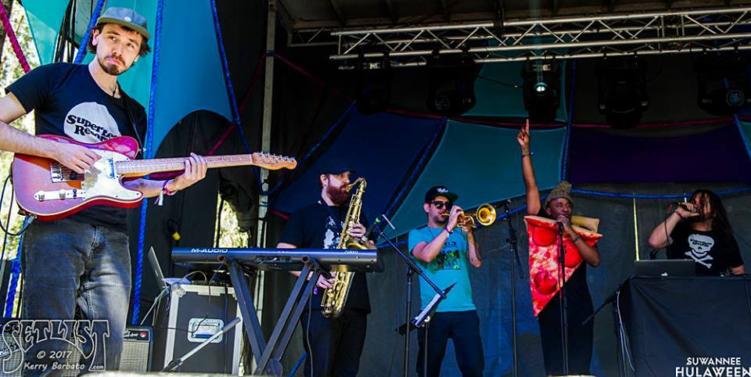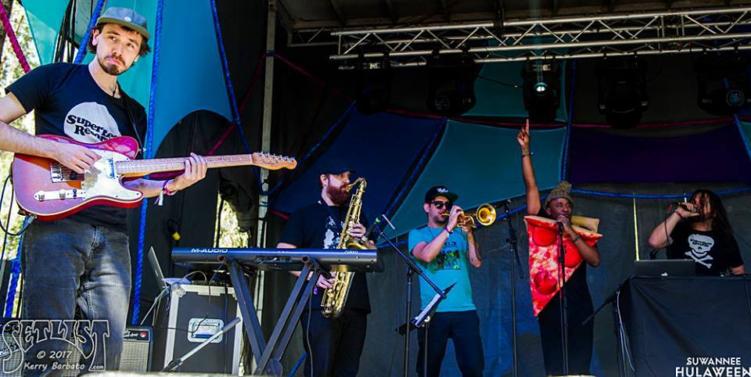 "You don't have that ceremony that everybody else does at shows. It's a very internal experience. What made me want to have a band instead of doing the solo stuff is that when you do the solo stuff for too long you get in your own head and your own space."
"You can walk off stage thinking that was the worst night of your life, but other people will be like, "you killed it." But they don't know what I went through in my head. It sucks that you even have to put that on anybody else or even on yourself, but it's a human condition. When you don't have anybody to share that with for years and years you become lonely. That's why artists get depressed."
"Having a band, I missed that. I missed having people, when you could all walk off and be like, 'man, we sucked tonight' or 'man, that was awesome.' Just that one moment you have to share with. That keeps you sane and it keeps your ideas bouncing off of something other than just the wall."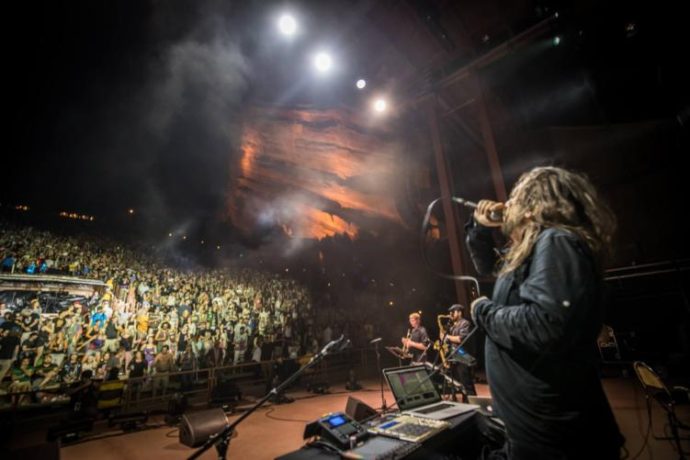 Michal Menert and the Pretty Fantastics have big plans to hit the road in 2018, in support of their upcoming album. Keep an eye out for more info to come, and be sure to give Mickey Hart's new solo album, "Ramu" a listen, dropping November 10.
---
Featured Image: Courtesy of Live Edits Lab