In case you like to stay OFF of social media on the weekends – which, tbh, we all should – and missed this, here's a TLDR. Yesterday morning at 3am, Mersiv took to Twitter to make a pretty bold statement calling out some artists in electronic music. The tweet stated "Shoutout to all the DJs that can push their music without branding off of satanic symbolism and dark evil shit." 
Shoutout to all the DJs that can push their music without branding off of satanic symbolism and dark evil shit

— Mersiv Sound Project (@mersivsound) October 20, 2019
And naturally, like people do, artists and fans began to reply back and quote tweet with their opinions.
Subtronics
shouldn't we let artists just do what ever they wanna do with their art? we make art to reflect ourselves, ya can't get mad that so many people identify with that idea of rebellion 🤷🏻‍♂️

— 🎃WOOKED ON CYCLOPS INVASION 🎃 (@Subtronics) October 20, 2019
svdden death
cowards are scared of expression.
do whatever you want and don't listen to woke gatekeepers. music and art is about conveying every emotion, not just the ones that make you comfortable. (also I'm sick of the implication that dark = satanic = bad) https://t.co/tsjklv6lTy

— SVDDEN DEATH (@svddendeathdub) October 20, 2019
Sullivan King with a video of HE$H saying "Hail Satan"
— ☠️Show Some Teeth☠️ Out Now! (@SullivanKing) October 20, 2019
Dubloadz
Lol shut the fuck up https://t.co/Vya5VnREpx

— Dubloadz (@Dubloadz) October 20, 2019
Russ Liquid preachin' the truth
Interesting thing about symbols is the value we put on them as opposed to the symbol having some absolute disposition … some symbols thru history have flopped alignment in the public consciousness: for example the swastika (which literally means wellbeing in Sanskrit)

— RusS LiQuiD ‼️👾‼️ (@russliquid) October 20, 2019
Bleep Bloop
Lol not everything can be tiedyed sacred geometry

— bleep bloop (@bleepbloopbass) October 20, 2019
Ginger Wesson <3
While we may live in a world plagued with evil, spinning that evil into artistic creations is how we acknowledge its existence without letting it control us. See, but do not do. While someone's brand shouldn't represent evil as a whole, producing dark art is not evil in itself.

— Ginger Wesson❩ (@GingerWesson) October 20, 2019
Funtcase
……………………………….LOL

— FuntCase | DPMO (@FuntCaseUK) October 20, 2019
Levitation Jones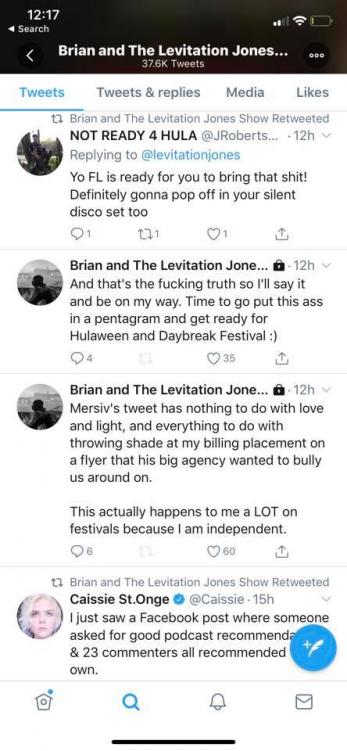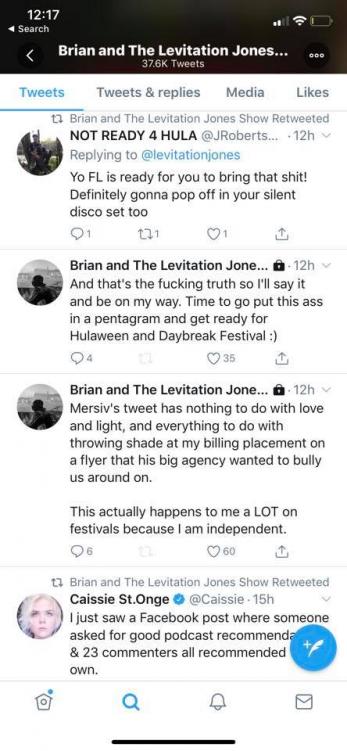 Engix
It would be weird to push everything to be so soft & light when that's just not the world we live in 💁‍♂️

— Engix (@EngixBass) October 20, 2019
Featured image via artist Facebook page.