We saw a lot of acts that impressed at Electric Forest earlier this month; but for our money, nobody made a name for themselves more than young Colorado producer Mersiv.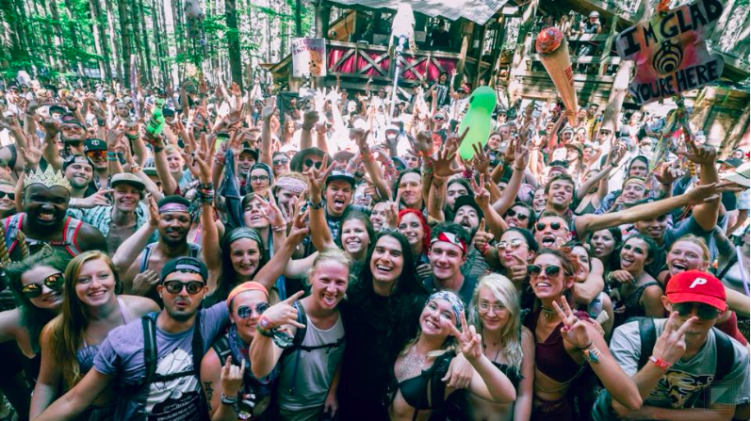 Where the hell did Anderson Gallegos come from? A fair amount of buzz has been made about his Mersiv project in the past year with a series of stellar mixtapes and singles, but seeing him open Electric Forest at the Grand Artique stage the second weekend was like watching a demon.
This kid's up next, plain and simple.
Mersiv's enveloping dark sound, stage presence and mixing were remarkably dialed in for a 3 p.m. set, but he didn't just let his foot off the gas pedal for two hours. A tasty hip-hop acapella here, another unreleased banger there. He played with the confidence and charisma of someone who's played Electric Forest since it's inception.
What other producer do you know – with around 5,000 Soundcloud followers – play a whopping five sets over both weekends? Early adopters are raving, and frankly, he deserves every ounce of hype.
Mersiv's Phase One EP is out today, and it's a deep, dark, and beautiful ride.
The title track sounds like a mission plane for takeoff. The bristling, unruly synths are slow and syrupy, teasing what's to come. The second drop kicks in to high gear with a dazzling hurl through a wormhole of dense, seductive space. Fans of sound design giants like Tipper or Champagne Drip are going to find a lot to love here.
"Mammoth Horn" is where the glass ceiling breaks. Mersiv sounds downright playful, using pachyderm trumpets and gentle choir chants as he tosses listeners through increasingly dark layers and spirals, all anchored with composed, plodding kicks.
"Angelic" is just that, a head-nodding ascent laced with melodic chants and low-end gristle. It's the sound of drifting further and further away from mission control.
Right when you think it's not getting any deeper, he closes with the stunning "Chants in Church," our favorite on the EP. It combines some of our favorite elements of Shpongle's or CharlestheFirst's tunes, while staying fully Mersiv's own. Tribal calls and melodies weave dangerously around a sludgy bassline until soon, it's all you hear. Out of nowhere, light clears and the voices pitch into a cascading, colorful call to the heavens. The song lands light as a feather, but impossibly heavy. Quite a line to walk!
If it's not apparent, we're really impressed with this talented Denver-based producer, and can't wait to see what's next from him.
Featured image via artist Facebook page.