As in-person events slowly start trickling back into our news feeds, we're noticing lots of innovative ways for live music to make a comeback.
One booking company that's caught our eye for innovation lately is Pollen Experiences. Rather than simply taking the "events" approach, Pollen is all about crafting a full-fledged, quality experience.
From hip hop to EDM, Latin to fitness, pool parties to ski slopes, Pollen brings you to your favorite experiences in the best destinations around the world, including Ibiza, Cabo, Miami, and Aspen.
And all of their experiences are exclusive to Pollen – you won't get the same benefits anywhere else.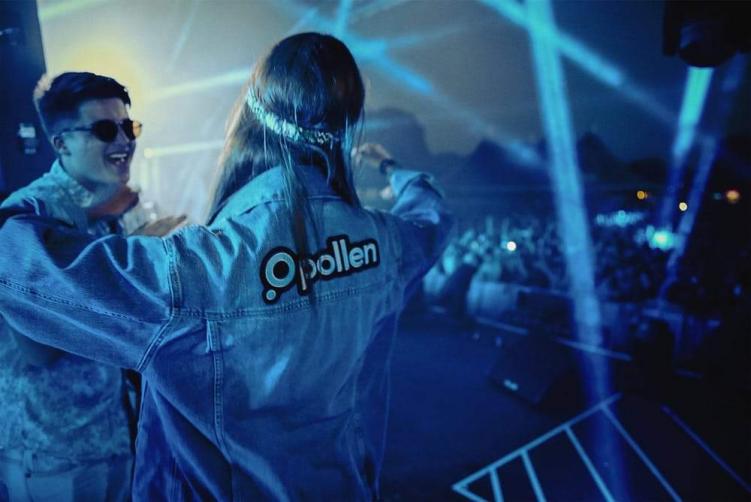 What makes Pollen unique is its emphasis on groups. "Travel is better when you invite friends," they say. And their "friction-free" booking process is built for groups, so you can enjoy the fun of bringing your squad, without the hassle.
As a Pollen Member – when you book an event you get automatic access to easy group booking, flexible payment plans, and affordable reservation deposits. However, if you want to take your experience to the next level, you can create a group of your own, start inviting friends, and earn points towards exclusive Pollen Rewards (think free trips, VIP upgrades, and private group events.)
Though they're far from just a festival booking site, they boast some of the hottest lineups on their roster. Bonnaroo, Deep Tropics, North Coast, and Electric Zoo are just a few of their up-and-comers.
Where we see the company shine is its curated "beach breaks" and "city breaks." These are usually 2 – 3 day events with curated pool and beach parties, hotel takeovers, and huge headliners. We've got our eyes on the upcoming Day of the Deadmau5 weekend in Miami.
Interested in work alongside the biggest artists and festivals in the world? You can also become a part of the Pollen experience community. Their brand ambassador program allows interested applicants to earn perks & compensation while working directly with some of the best festival and travel marketing teams in music and live entertainment.
If you're itching to get back to live music as we are, take a look at all the upcoming Pollen experiences, and we'll see you on the dance floor.
Check out https://pollen.co
for all their upcoming events.