Five years into Marian Hill's journey together – and their jazzy, electro sound is still razor sharp.
The group is currently touring to promote their sophomore album Unusual. After the massive success of their debut Act One in 2016, the Philadelphia natives became a viral hit. Their hit singles "One Time" and "Down" put them at the top of the Billboard Hot 100, and on Rolling Stone's "Ten New Artists You Need to Know" list.
With a special JazzFest Week performance, the duo made their New Orleans debut at the Republic NOLA last night. Front woman Samantha Gongol and production master Jeremy Lloyd marry their high-energy sounds into a powerfully smooth brand of funk. Toss in saxophone man Steve Davit's croons and the sultry Marian Hill sound is complete. They describe it as "00s Timbaland updated for the 23rd century."
During their New Orleans performance Gongol struts onstage like a primal pixie, effortlessly hitting every note with sassy, falsetto precision. Lloyd's production is minimalism with depth. Loops and seductive beats build into pop hooks and obscure breakdowns as Davit honks his sax in playful joy.
They played a combination of fan favorites and unreleased tracks, with an extended jam session in the middle as a highlight. They ended with the sideways funk track "Got It," and an encore performance of "Talk to Me."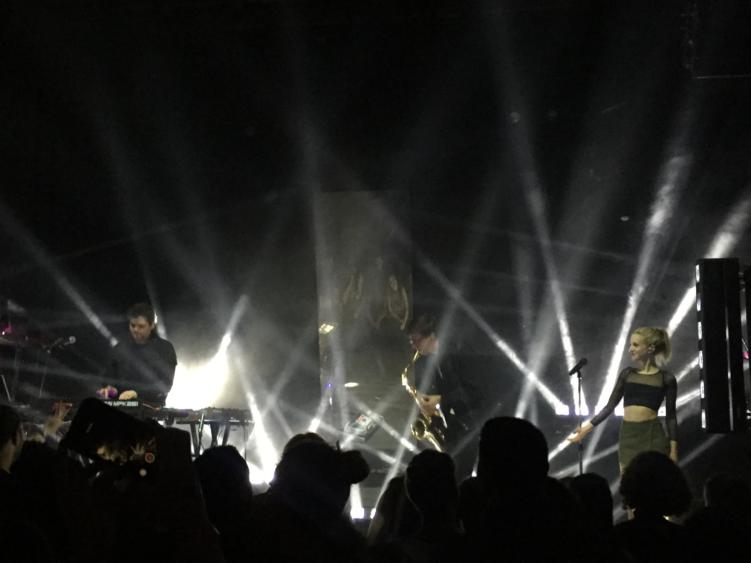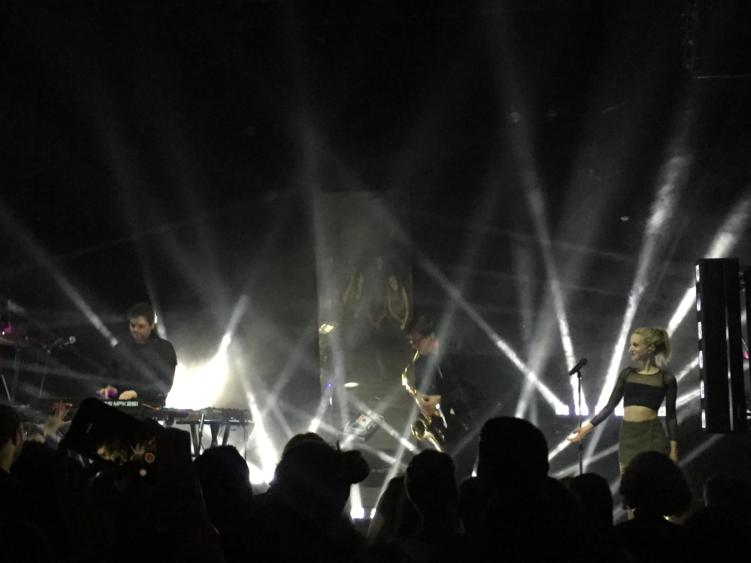 Be on the lookout for Marian Hill's album Unusual, set to be released May 11, and see if they're coming to a city near you.
---
Featured Image courtesy of Marian Hill.