Lost Lands loyalty presale tickets went on sale today at 2 pm (EST) and sold out within minutes. Many fans feel angry at the way the presale tickets were handled. The Loyalty and Headbanger code used to gain early access to festival passes were one and the same. What was the code? You guessed it: headbanger. Some ticket purchasers even commented on having guessed the code due to its predictability.
Other festivals have used unique identifier codes for loyalty customers for years, allowing early access to only those who purchased tickets previously. Not only was this specific generic code universal, it was also easy to guess if you're a fan of Excision.
The biggest complaint questions as to why a unique code allowing a one-time use wasn't utilized. Other comments referred to not even receiving the loyalty email until after the tickets were already sold out. Excision addresses these issues and more in the statement below.
Excision took to the Headbanger's Facebook page to address the concerns: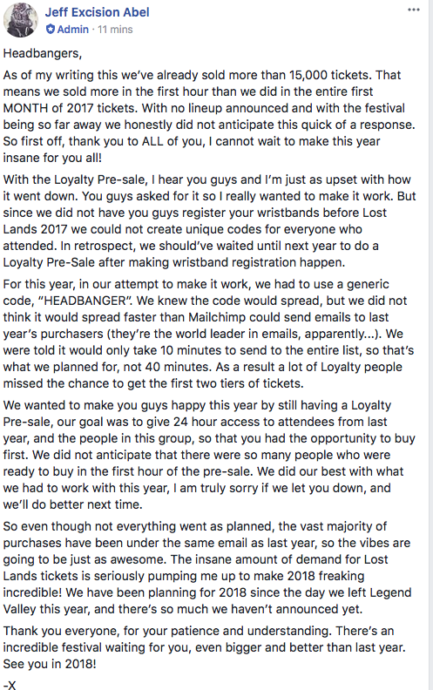 Regardless of any mishaps, the festival has sold over 15,000 tickets today alone. Which is pretty amazing.
Tickets open up to the public tomorrow, Friday, December 1. With the way tickets are selling, I recommend jumping on and securing them as early as possible.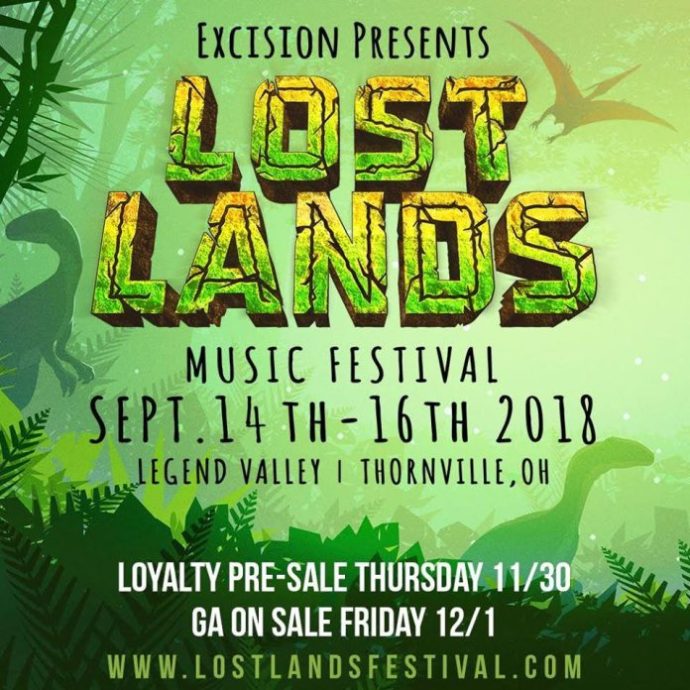 We want to hear about your experience with purchasing a Lost Lands ticket this year. Leave a comment below or follow us on Facebook and share your feedback.
---
Featured image via OhDagYo.