Couldn't make it to Lost Lands this year? Don't let FOMO get the best of you, tune into the live-stream instead! The festival team joined forces with live-stream company Uphoric to make Couch Lands 2019 possible.
Today's live-stream kicks off at 2pm EST with Lucii. Other notable sets throughout the day include Boogie T.rio, Dion Timmer b2b Dubloadz, Liquid Stranger, and Ganja White Night closing out the night (ha).
Set-times in EST.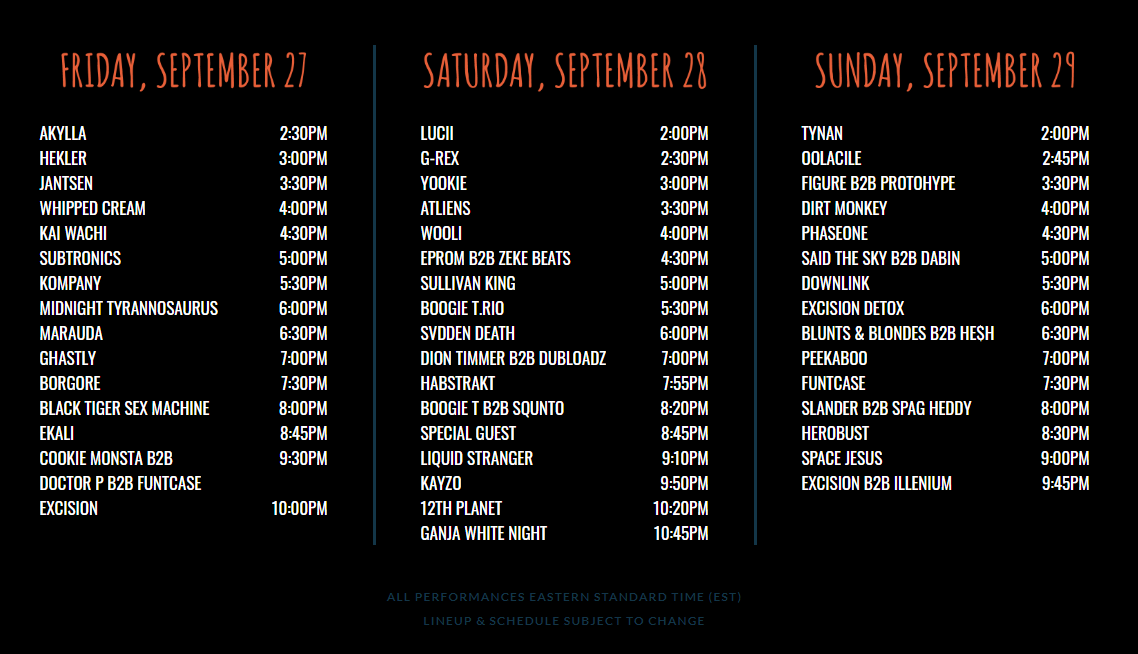 Featured image via Rukes.