Yesterday, Sasquatch Music Festival was the first to post Live Nation's added security measures that have been implemented in response to the recent Manchester tragedy. According to the PSA, they will no longer allow backpacks, only small purses and satchels, and festival-goers are encouraged to not bring a bag at all.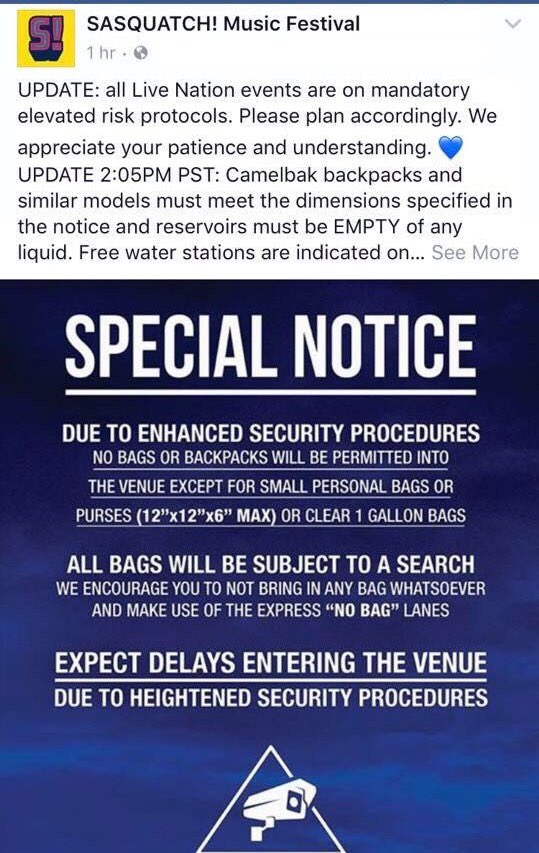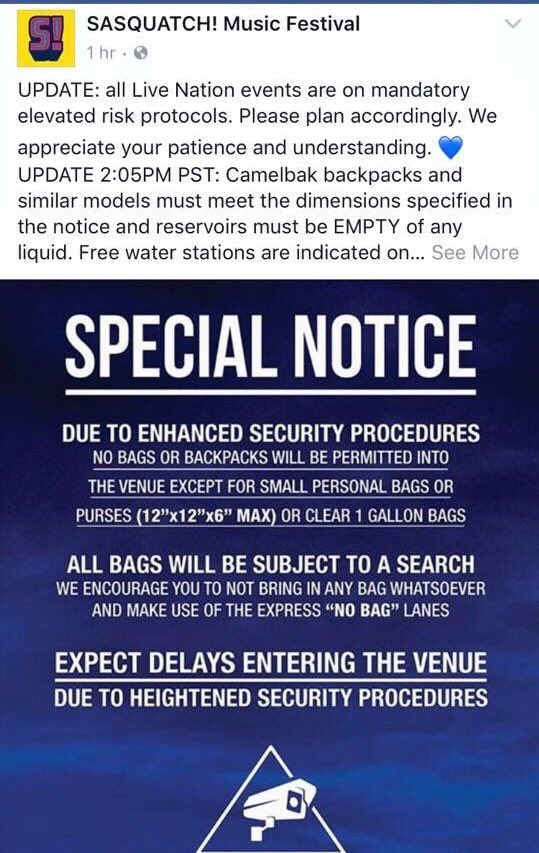 Also, it should be noted that "CCTV" (Closed Circuit Television) will be in use, which is essentially video surveillance on the attendees. Since yesterday, Sasquatch Music Festival has deleted their tweet, so perhaps this is not the final protocol for events.
Saw that, but thinking they are going to clarify and update it, then repost it. https://t.co/7pkV3Ag70C

— Festive Owl (@TheFestiveOwl) May 24, 2017
In relation to what happened at the Ariana Grande concert (which was a Live Nation event), fans have been urging Live Nation to increase security measures at concerts and other large-scale events. These added security measures will help ensure peace of mind for the attendees and help prevent what could be another large scale attack.
Here's what fans are saying about the new Live Nation backpack rules and added security measures:
@LiveNation the new no backpack rule needs to be revised. No backpacks, while for safety, discourages the purchasing of merch. #findanewway

— Devin Word (@ASurlyUnicorn) March 28, 2016
@Electric_Forest Will the newly enforced Live Nation rules be affecting your festival venue? It's difficult to not be allowed a backpack

— Rhiannon Yalowitz (@FlowArtsFairy) May 25, 2017
Everyone is still waiting on an official statement from Live Nation on which events specifically will and will not be enforcing the additional security precautions.
Source: Festive Owl